Pentax 645D Studio Day



Clifton Cameras are to host a very special Pentax 645D studio seminar at the Imagist Studio, Bristol. This event is in association with Pentax UK and will be held on Wednesday 22nd February, we hope this will be an enjoyable insight into the amazing world of 40 Mega Pixels.
Since launch the Pentax 645D has won many awards, accolades and more importantly the backing from many professional photographers. The capability of this system has proved that when ultra-definition counts the large format Pentax 645D offers improved image quality that far surpass that of a full frame D-SLR whilst allowing hand held operation.
In simple terms, Pentax 645D could be exactly what you have been missing.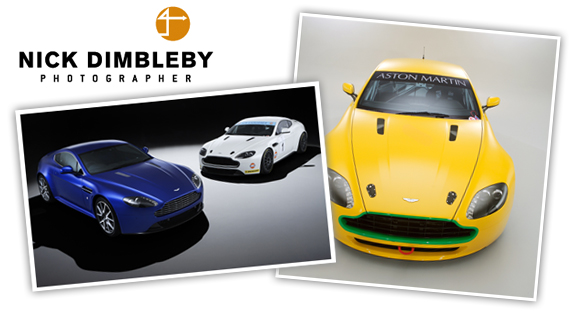 The event
See the Pentax 645D in action and have a chance to try the camera for yourself.
Our event will be hosted by Nick Dimbleby (www.nickdimbleby.com) an experienced professional of the automotive photographic industry and whose regular clients include Aston Martin, Jaguar, Bugatti and Land Rover. The Pentax 645D is now a major part of Nick's photographic arsenal and is fast becoming the preferred system for brochure and publicity shoots for these marques.
Bristol's Imagist Studios offer a fantastic venue for this event. Studio 2, a dedicated automotive environment with large-scale (2,500 square foot) infinity cove and the provision of a brand new Aston Martin will give you an insight of how to light and shoot a prestige vehicle to brochure standard.
We will also have representatives of Think Tank Photo on hand to advise on any aspect of their products and carrying solutions. Please feel free to bring your gear for a bespoke "fitting service"



Itinerary

By invite only



14.00 Arrival / Coffee


14.15 Introduction - Mark Cheetham - Pentax UK - 645D Product Manager


14.20 Begin seminar - Nick Dimbleby
 - Studio build
 - Lighting techniques
 - Shooting techniques


15.00 Interval


15.05 Nick Dimbleby - Hands on with 645D


15.35 Q&A - Nick Dimbleby, Mark Cheetham - Pentax UK, Mark Williams - Clifton Cameras


15.45 Coffee / Informal time


16.30 Depart




Buying a Pentax 645D


This event is about enjoyment and insight, there will be no hard-sell at any point. We hope that you take away with you something that is creatively beneficial and also some great images of one of the best cars around.

Should you decide that the Pentax 645D is the camera system you have been waiting for, we will of course have some unbeatable deals on hand and to top it off we are the only UK provider that can offer you 12 Months 0% Interest Free Finance on any 645D purchase so your camera can pay for itself before you do.



Spaces are very limited, register your interest via the contact button below if you can provide some details about you and if you have a specific interest in the Pentax 645D camera it will help us allocate tickets fairly.