Easily spread the payments with our range of finance solutions.
Choose the finance package that suits you best.
Apply from our checkout
Easy online application
Instant Decision
We process your order

Buy Now - Pay Nothing for 6 Months, means Buy now and pay in full before 22/4/2020 (approx.) plus a £29.00 settlement fee and you will be charged absolutely no interest. Should the balance not be paid in full by 22/4/2020 (approx.) you will automatically enter into a loan agreement with 42 equal payments with a representative APR of 19.9%. If you settle earlier than 42 months you will only pay the interest accrued over the number of months you have been paying the loan.
Price of Goods: £259.00
Summary
Pay 0% Deposit
Loan Amount £259.00
Total Payable on 22/4/2020 - £259.00 + £29.00 settlement fee
Cost of loan if paid by 22/4/2020 = £0.00
Finance is subject to status. Terms and conditions apply.
OFFICIAL UK STOCK, WITH ALL THE NORMAL ACCESSORIES IN THE BOX.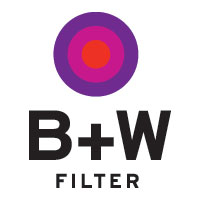 INCLUDES 2 YEAR WARRANTY
CLIFTON CAMERAS ARE AN OFFICIAL B+W UK DEALER. THIS MEANS THAT YOU ARE ALWAYS ASSURED OF THE HIGHEST LEVEL OF SERVICE AND SUPPORT FOR ANY OF YOUR PURCHASES.
---
B+W 72mm XS-Pro Digital ND Vario MRC Nano Filter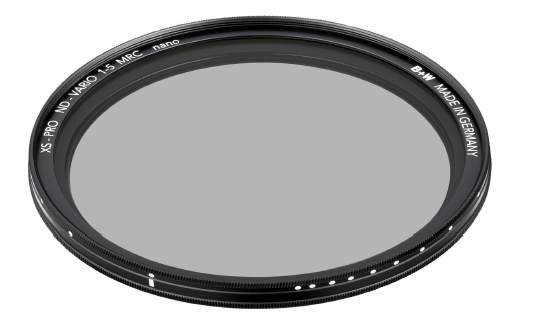 The B+W XS-Pro Digital ND Vario MRC Nano Filter is a variable neutral density filter providing an exposure reduction of between 1 to 5 stops. The degree of density is easily
controlled by rotating the front filter ring creating a darkening of the entire image and allowing you to photograph with a wider aperture or slower shutter speed than normally required. By slowing your exposure time or increasing your aperture, you are able to control depth of field and convey the effect of movement more easily. For easier, repeatable control over density
settings, the front ring is labelled to identify different density values. The Multi-Resistant Coating (MRC) is both an anti-reflection coating as well as a protective sur-face. It helps to increase light transmission by reducing reflections, scattered light, and ghosting. Additionally, it offers greater protection to the filter substrate and stays cleaner for longer than uncoated filters. The Nano coating associated with XS-Pro filters incorporates an additional 8th layer over the regular MRC and results in a better beading effect with water for greater cleaning efficiency. B+W filters are constructed from high quality glass for increased optical clarity and colour fideli-ty. This filter features a thin, oversized mount which helps to reduce the likelihood to vignetting when used with wide-angle lenses.
Variable neutral density filter allows you to dial in differing amounts of density scene to
Scene and allows you to photograph with a longer shutter speed or wider aperture than normally required.
Providing a reduction of 1 to 5 stops, this filter allows you to control depth of field and convey movement more easily.
Filter does not affect coloration of the image.
Multi-Resistant Coating offers both protection to the glass and helps to improve light trans-mission and image quality.
Nano coating promotes a better beading effect with water for more efficient cleaning.
Constructed from high quality glass for optical clarity.
Oversized and slim mount helps to reduce the chances of vignetting when used with a wide-angle lens.