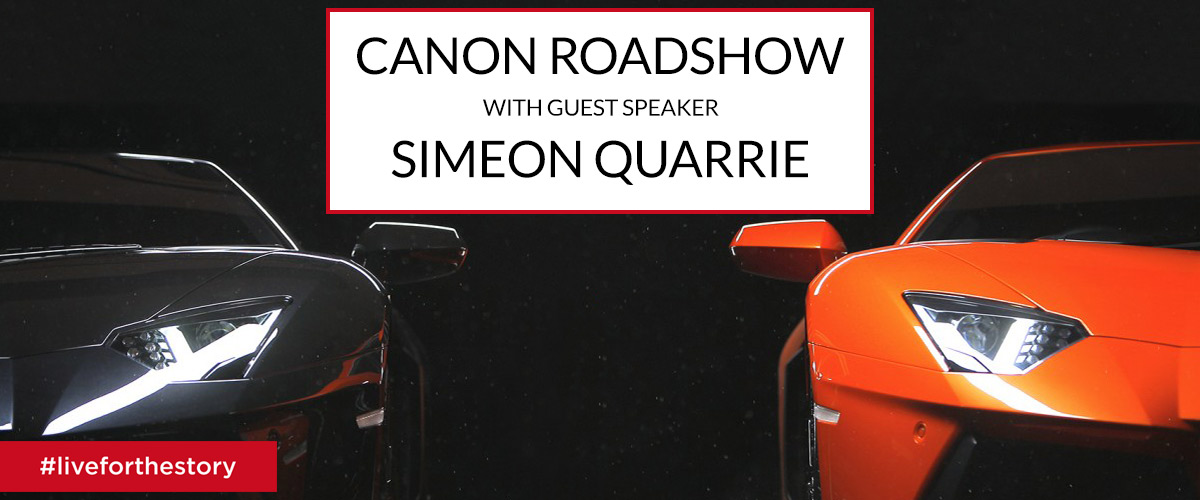 On April 27th 2018, Clifton Cameras & Canon are offering you the exciting chance to shoot with their pro full frame and mirrorless range of cameras. There will be the option to try out their "L" series lenses and get hands on with our brand-new 4k EOS M50 mirrorless camera. There will be some fabulous offers that will only be available to those who attend on the day. The show will take place at our luxurious store in the town of Dursley, where Simeon will be holding his seminars in the town hall, talking through some great techniques using Canon products.
>CLICK HERE TO BOOK YOUR SLOT FOR FREE NOW<


This particular event will focus on video and stills, in conjunction with Clifton Cameras, and will be split into three elements:

10am – 11am – Talk by Simeon on Canon Full frame products.

11.30am – 12.30pm – Talk by Simeon on Canon Mirrorless.

1.30pm – 4.30pm – Hands on practical session with Simeon.
Join all 3 sessions or just 1. All places are allocated on a first come first served basis. Please make sure that if you want to attend all 3 sessions that you get a ticket for each individual session as numbers are restricted.
Professional photographer Simeon Quarrie will be giving seminar talks and leading this workshop. There are 30 spaces available for each session. The Canon team will also be available to answer any questions, you may have on the day.
Who is Simeon Quarrie?
---
Meet Simeon Quarrie

Simeon is one of the UK's most aspiring photographers and cinematographers, well loved for his true approach to creativity and storytelling. His work has taken him around the world, from city landscapes of New York and Dubai, to the tropical climates of Tanzania, not forgetting his travels through the depths of India.

With his passion firmly grounded for wedding photography and video production, Simeon has also become famous for his unique pre-wedding photo shoots. He is a prolific educator with an infectious enthusiasm that sees his work featured on some of the industries largest blogs, as well as being selected to work directly alongside the likes of Canon, Profoto and Manfrotto

It doesn't stop there. Simeon is one of just a few professionals who has successfully transcended across genres. He now also delivers creative for some of the biggest brands in the world, including Unilever, Barclays, Mars and GE.

> Click Here, to view more of Simeon amazing work!