Elinchrom 44cm Softlite Silver & Deflectors & Grid & ProTec Case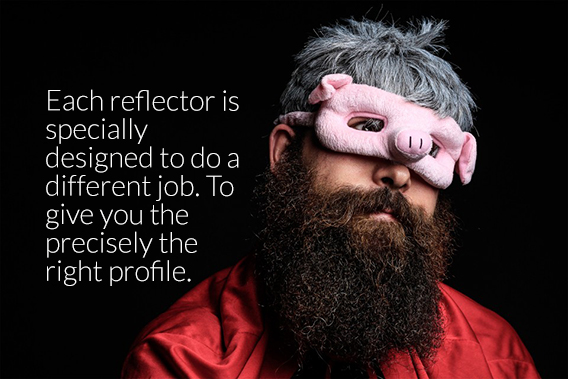 Ideal for beauty and portrait work, the Softlite Silver offers extra contrast for stunning images while the grid limits the light spread to offer sharper shadows.
The included bag provides all the protection needed so that your reflector remains unscratched and undented while in transport and is great for storage.
Elinchrom offer a wide range of superbly designed reflectors, compatible with the entire Elinchrom studio flash system. Each reflector is specially designed to do a different job. Decide what you want your lighting to look like and there will be a reflector with precisely the right profile. Elinchrom reflectors are manufactured to the highest specification possible to ensure a long life with endless lightnig possibilities!

Wide Angled

These are the best reflectors to combine with umbrellas. Grids for the Grid Reflector 18 cm and the Standard Reflector 21cm are available as well as Barndoor sets for the Standard Reflector 21cm making these wide angle reflectors very versatile tools.

Beauty Dish

Beauty dishes, slightly harder lighting than a softbox and giving better definition of facial features, are perfect for close in beauty and portrait work. The included Deflector Set modifies the tone and softness. The light can be further softened with the optional showercap diffuser.

Performance

These reflectors are the best reflectors to use on location for example, when overpowering the sun is needed.