WE ONLY STOCK GENUINE UK PRODUCTS, THAT CARRY AN OFFICIAL UK WARRANTY. NO GREY IMPORTS, NO FOREIGN INSTRUCTION MANUALS ETC.
HAVE YOU SEEN A BETTER UK DEAL?
IF YOU HAVE PLEASE RING US ON 01453 548128, WE WILL TRY OUR HARDEST TO COMPETE WITH ANY UK SUPPLIER, A HUMAN BEING AT THE END OF THE PHONE GUARANTEED !
�
---


Gitzo GH1780
The new generation of Gitzo center ball heads, are engineered to be the perfect match to our tripods. These heads are designed to be an extremely balanced product, that not only guarantee a high max load, but that also maximize other key features, too often overlooked by the end users. These features include smoothness, minimized drift angle, lightweight, low gravity center, grater tilt angles, compactness, ergonomics and safety. This is achieved by means of unique and exclusive technical solutions, such as the hollow "Bubble Ball", the "Spring Assisted Double Lock" (SADL) and the new leveling system.
technical details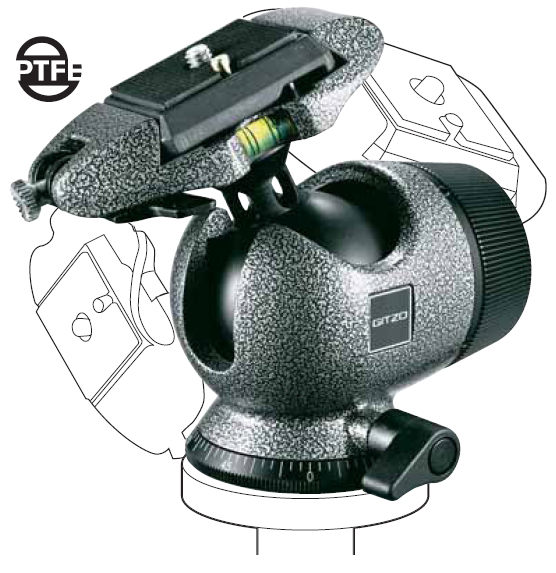 height 3.1 in
weight 0.6 lbs
load capacity 22.0 lbs
Imperial / Metric
height 8 cm
weight 0.3 kg
load capacity 10 kg
bubble ball
Gitzo Bubble Ball comes from an exclusive technology that enables us to produce
high quality, completely round hollow spheres, with a ultra thin wall, for an incredible
weight reduction.
The Gitzo Bubble Ball not only guarantees a dramatic weight reduction, but it also
allows us to increase the size of the ball for each series, with great improvements in
the locking performance and in the smoothness of the movement.
Gitzo Bubble Ball also features a perfected PTFE treatment that further reduces the
surface micro roughness for the ultimate shooting experience and accuracy.
main advantages:
Gitzo center ball heads now feature two newly developed materials for discs and quick release plates that substitute the traditional cork plates. Discs now feature Safe Lock - a special techno polymer that maximises locking torque, eliminates micro movements and cuts vibration.
It is also used on Gitzo tripod upper discs for a better fit between tripod and head. Quick release plates now feature Safe Grip, a high grip material that holds your equipment safely and prevents it from moving or slipping.


| | |
| --- | --- |
| | |
| � | � |
�