Hahnel Portable 60 x 60 Softbox Kit
Professional reflective material & diffuser.
Even diffused light - 60 x 60cm Softbox
A portable and versatile softbox, compatible with all hot-shoe mounted speedlites. By diffusing the light from the flash, the softbox creates a perfect and even lighting allowing you to capture picture-perfect shots.
60 x 60cm (24" x 24") softbox made from high quality nylon material suitable for all hot-shoe mounted speed lights
Includes universal speedlite HB Bracket
Compatible with Bowens mount accessories
Compatible with all hot-shoe mounted speedlites
Supplied with carry case
Simple to use, easy to set up, fold & carry
HBBRACKET
Compatible with Bowens™ mount accessories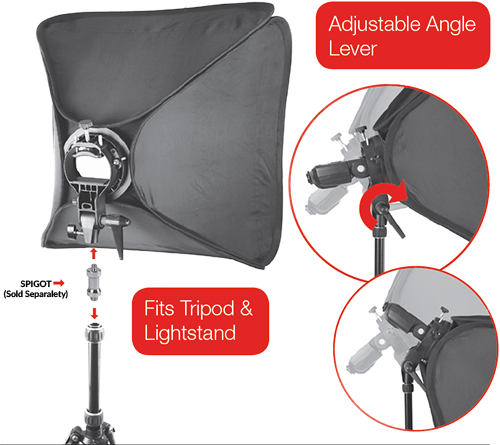 HBBRACKET
Bracket fits Umbrella, Multiflash Bracket & other Bowens™ mount accessories (not included)