Lowepro DroneGuard Kit
Product Description
The DroneGuard Kit is more than a simple carrying case for drones, The DroneGuard Kit is an inventive system of dividers that helps manage all quadcopter and action video camera gear. It's designed to complement the X-shape of today's most popular drones and safely organize all accessories. Unique and highly functional, this kit goes beyond the "pick-and-pluck" systems of the competition and offers users a perfect, out-of-the-box solution.
Keep all parts of a drone kit organized, neat and within easy reach
The modular design may be configured for multiple uses and scenarios
Protective and supporting dividers keep all parts tightly arranged and provide extra security for fragile gimbal-and-drone set-up
Rigid and protective tray with honeycomb interior, plus comfortable carry straps
Detachable Battery Box includes 4 padded and removable dividers
Hook/loop attachment system with Velex for easy configuration
Built to fit and organize all your drone/quad components, including cameras, transmitters, cords, tools, spare parts, manuals, etc.
Lightweight and portable design keeps all equipment safe and within each for storage, transport, set-up and use on location – place it in car or larger bag for travel
Includes modular components for flexible use and easy customization: Battery Box with 4 dividers and outer loops, Sidewalls with pockets, plus Transmitter Divider
Built to secure and protect gear with retention straps, elastic loop system, rigid base, padded and adjustable dividers and durable materials that resist moisture and abrasion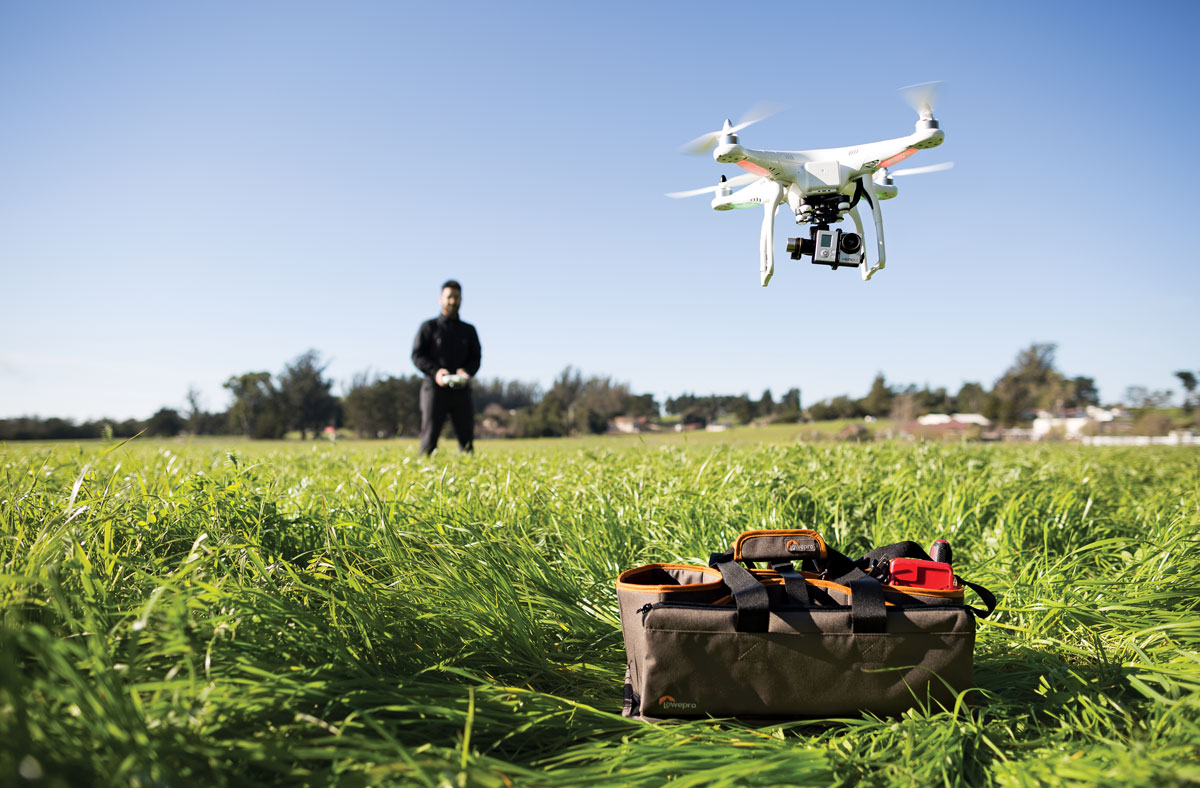 Always Flight Ready!
The ultimate portable & modular organization system for your quadcopter.
| | |
| --- | --- |
| | |
| Modular DroneGuard dividers & battery box | Dividers & box attach to the flight tray |
| | |
| Organize your drone accessories & tools | Everything has a place in DroneGuard Kit |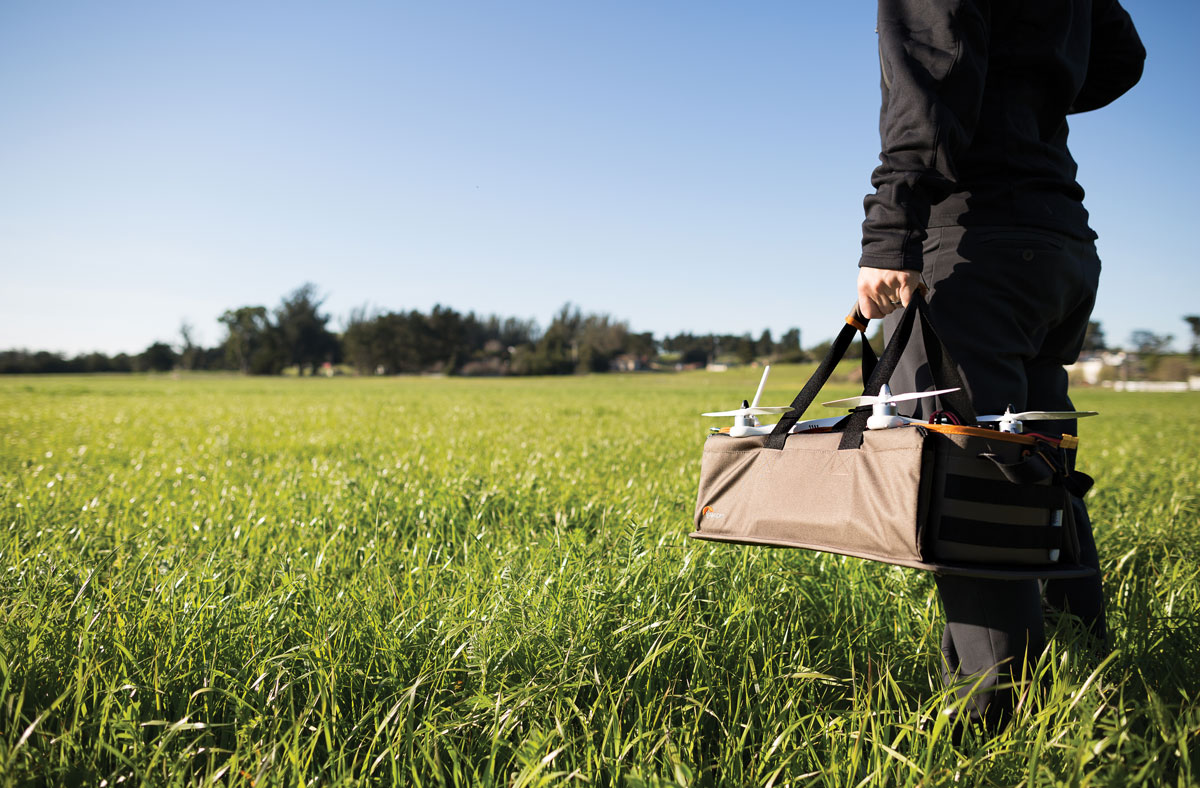 Built to Protect & Carry
Safely carry your quadcopter and transmitter plus parts, spares and tools to your next take-off and beyond.
Explore the DroneGuard Kit Features
Protect and carry your R/C Transmitter

A special circular transmitter divider with edge-mounted hook & loop attaches to the flight tray to provide a container that can be shaped to hold your transmitter.

Protect your drone's fragile parts

When assembled, your drone's legs and camera gimbal are protected inside the DroneGuard Kit.

Customizable for the most popular quadcopters!

The DroneGuard dividers attach to the flight tray with an edge-mounted hook & loop system so you can form-fit the kit to your specific drone.

Bring everything you need to fly

The sides of the DroneGuard Kit each contain a zippered side pocket to hold your manuals, cables or even your GoPro® cameras.

Strong and light protection

The rigid honeycomb flight tray serves as a base for the kit and adds protection for your drone.

Don't run out of juice during your shoot!

Any drone enthusiast knows that flight time is limited by battery life. Bring your spare charged batteries with you in the dedicated and removable battery box.

A place for all your drone accessories

The DroneGuard Kit is a dream for those who demand clear organization of their drone accessories. Keep your spare rotors, tools and cables neat and right at hand.

Secure your drone for travel

Simply fold up the sidewalls, close the security strap and handle, and you are ready to carry your drone kit to your location.
Fits the most popular quadcopters
Easily remove and reposition the DroneGuard Kit divider system to ensure a snug fit for your drone.
The DroneGuard Kit is ideal for the DJI Phantom series quadcopters and others with similar size and form factor including:
3DRobotics Solo and IRIS

DJI Phantom 1, 2 & 3

Ghost Aerial (blades off)

Blade 350QX3
Please Note: This is not compatible with the Yuneec series of drones.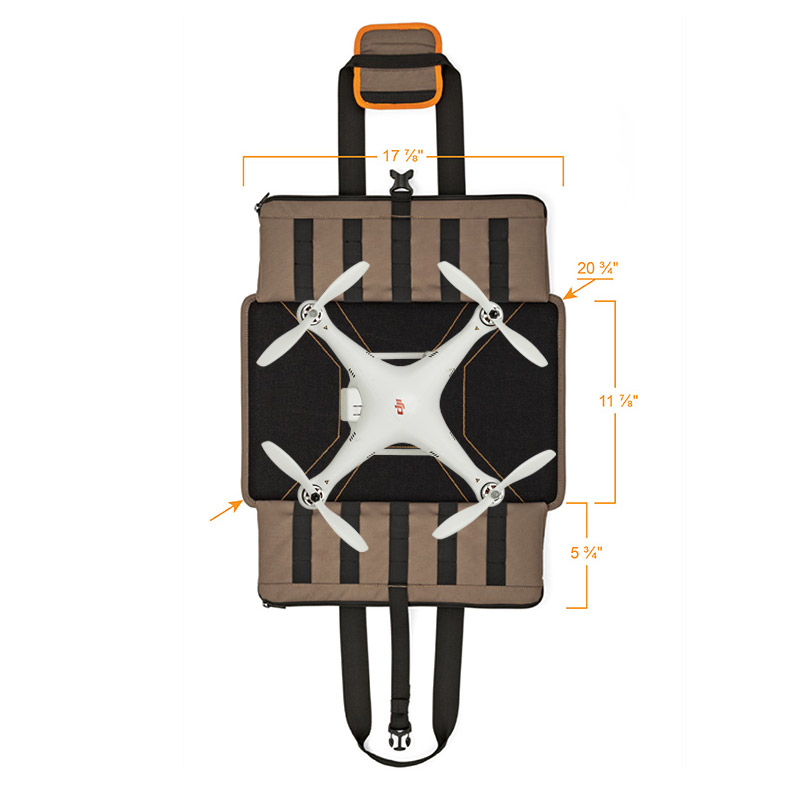 Specifications
Fits Gear

Enthusiast quadcopter drones with X-frame form factor (such as DJI Phantom, Ghost Aerial, 3DR IRIS and Blade 350 QX3)
Multiple action video cameras (such as GoPro)
Multiple props/blades
Batteries, chargers, cables and cords
Transmitter
Tools (such as screwdriver, pliers, etc.) and manuals
Please Note: This is not compatible with the Yuneec series of drones.

Carry-On Compatible
Product Dimensions

Internal Dimensions: 44.5 x 15.5 x 26.5 cm (17.52 x 6.10 x 10.43 in)
External Dimensions: 44.5 x 15.5 x 29.5 cm (17.52 x 6.10 x 11.61 in)

Product Weight

0.7kg (1.54 lbs)