Nikon D500 16-80mm Kit
Nikon Corporation is pleased to announce the release of the D500, a DX-format digital SLR camera that packs the incredible performance of the D5, Nikon's flagship FX-format model, into an agile body.
The D500 incorporates the same powerful 153-point AF system as the D5, ensuring precise subject acquisition even during high-speed continuous shooting at approx. 10 fps. It supports 4K UHD movies, meeting the demands of multimedia professionals, while the new EXPEED 5 image-processing engine enables it to deliver high-quality images and movies and realizes a wide sensitivity range from ISO 100 to 51200, expandable to Hi 5 (ISO 1640000 equivalent).
The D500 combines the agility of the DX system with superior usability. It employs a touch-screen, tilting monitor, and features SnapBridge support, which enhances the value of your images via constant wireless connection with a smart device. The camera is compatible with the newly released MB-D17 Multi-Power Battery Pack (optional), which can be used with various types of battery.
Product Features
Powerful 153-point AF achieves superior subject acquisition performance across a wide range of situations

The D500's Multi-CAM 20K autofocus sensor module offers a dense configuration of 153 focus points (99 cross sensors) that covers an extremely wide portion of the image area, meaning that even fast-moving subjects can be acquired precisely. AF capability is extended down to -4 EV* with the central point and -3 EV* with all other points, making AF usable even in extremely low light or when shooting low-contrast subjects. A newly employed AF engine and 180K-pixel RGB sensor also contribute to achieving exceptional AF performance in a variety of scenes.

High-speed continuous shooting at approx. 10 fps for up to 200 shots (14-bit lossless compressed RAW)

The D500 delivers high-speed continuous shooting at approx. 10 fps for up to 200 shots in JPEG and in 14-bit lossless compressed RAW, without any drop in shooting speed. Even moving subjects can be tracked accurately across a wide field of view at this rapid rate, taking advantage of the camera's stable viewfinder image and a widest-ever diagonal viewing angle of approx. 30.8°.

Unique benefits of a compact DX system — added agility in telephoto shooting

Nikon's DX-format D500 provides an angle of view equivalent to that of a lens with an approx. 1.5x longer focal length. This permits telephoto shooting using smaller, lighter lenses with a shorter focal length, while taking advantage of performance that rivals the D5 FX-format flagship model. The camera's agility is also enhanced by the kit lens, AF-S DX NIKKOR 16-80mm f/2.8-4E ED VR, the lightweight 5x normal zoom lens, which weighs only approx. 1340 g/2 lb 15.3 oz*2 when attached to the D500.

4K UHD video, suitable for professional productions

The D500 can record 4K UHD (3840 x 2160)/30p/25p/24p as well as 1080/60p video for up to 29 min. 59 s, with simultaneous output via HDMI available. It is also possible to generate 4K UHD time-lapse movies within the camera. In Full HD or HD mode, the D500's electronic Vibration Reduction function reduces the effects of camera shake in the horizontal, vertical and rotational directions during hand-held movie recording, while Active D-Lighting preserves details in highlights and shadows to capture footage with natural brightness.

New EXPEED 5 image-processing engine achieves sensitivity up to ISO 51200, expandable to Hi 5 (equivalent to ISO 1640000)

The D500's new EXPEED 5 image-processing engine, as used in the D5, delivers standard ISO sensitivity from 100 to 51200, expandable down to Lo 1 (ISO 50 equivalent) and up to Hi 5 (ISO 1640000 equivalent). It can capture exceptionally high-definition images, while effectively reducing noise even at high ISO settings. The new 180K-pixel RGB sensor (approx. 180,000 pixels) further improves the performance of the camera's Advanced Scene Recognition System, and its flicker reduction for still images reduces exposure variations even under flickering light sources.

Touch-screen, tilting 8-cm/3.2-in. high-resolution monitor ensures more comfortable shooting for professionals and advanced amateurs

The D500's touch-panel monitor enables a variety of functions, including instant switching of images using the frame advance bar and text input — shared with the D5 — as well as touch AF and touch shutter (in still shooting). The tilting monitor with 3-axis hinge structure allows you to shoot from more flexible angles for stills and movies. And its large 8-cm/3.2-in. screen with significantly enhanced 2359k-dot resolution lets you confirm focus in amazingly precise detail.

SnapBridge support lets you link with a smart device via Bluetooth® and Wi-Fi®

The D500 can be constantly connected to a smart device* with the SnapBridge application installed (to be available as a free download), via Bluetooth or Wi-Fi. This enables a variety of features: you can automatically transfer images taken with the D500 to your smart device, as well as upload them automatically to NIKON IMAGE SPACE. You can also use the smart device to browse images stored in the camera, as well as embed images with its location and date/time information. SnapBridge dramatically enhances the value and convenience of images taken with the D500.

WT-7/A/B/C Wireless Transmitter (optional) enables high-speed wired/wireless LAN communication

Nikon's WT-7/A/B/C Wireless Transmitter is aimed at professionals who need to transfer images more quickly than they can with built-in wireless LAN. When attached to the D500, it allows images and movie files to be transferred to computers* or FTP server via both wired and wireless LAN. The D500 with WT-7/A/B/C can be used as a wireless LAN access point, permitting easy connections with computers and smart devices.
AF-S DX NIKKOR 16-80mm f/2.8-4E ED VR Lens
Included with the camera body is the AF-S DX NIKKOR 16-80mm f/2.8-4E ED VR lens, which provides a 24-120mm equivalent focal length range that covers wide-angle to telephoto perspectives. A bright f/2.8-4 maximum aperture range benefits working in low-light conditions and also affords greater control over focus placement for selective focus shooting. The optical design of this DX-dedicated zoom incorporates three aspherical elements and four extra-low dispersion elements, which combine to reduce both spherical and chromatic aberrations throughout the zoom range. This lens also incorporates a four stop-effective Vibration Reduction system to minimize the appearance of camera shake, and an electromagnetic aperture mechanism offers greater exposure stability at fast continuous shooting rates. Super Integrated and Nano Crystal Coatings have been applied to individual lens elements to control lens flare and ghosting, and both the front and rear elements also receive a fluorine coating to guard against smudging, moisture, and dust.
Specifications
Type of camera
Type
Single-lens reflex digital camera
Lens mount
Nikon F mount (with AF coupling and AF contacts)
Effective angle of view
Nikon DX format; focal length in 35 mm [135] format equivalent to approx. 1.5x that of lenses with FX format angle of view
Effective pixels
Effective pixels
20.9 million
Image sensor
Image sensor
23.5 x 15.7 mm CMOS sensor
Total pixels
21.51 million
Dust-reduction system
Image sensor cleaning, Image Dust Off reference data (Capture NX-D software required)
Storage
Image size (pixels)

DX (24x16) image area: 5568 x 3712 [L], 4176 x 2784 [M], 2784 x 1856 [S]
1.3x (18x12) image area: 4272 x 2848 [L], 3200 x 2136 [M], 2128 x 1424 [S]
Photographs with image area of DX taken during movie recording: 5568 x 3128 [L], 4176 x 2344 [M], 2784 x 1560 [S]
Photographs with image area of 1.3x taken during movie recording: 4272 x 2400 [L], 3200 x 1800 [M], 2128 x 1192 [S]
Photographs taken during movie recording at a frame size of 3840 x 2160: 3840 x 2160

File format

NEF (RAW): 12 or 14 bit (lossless compressed, compressed or uncompressed); large, medium and small available (medium and small images are recorded at a bit depth of 12 bits using lossless compression)
TIFF (RGB)
JPEG: JPEG-Baseline compliant with fine (approx. 1:4), normal (approx. 1:8) or basic (approx. 1:16) compression; Optimal quality compression available
NEF (RAW)+JPEG: Single photograph recorded in both NEF (RAW) and JPEG formats

Picture Control system
Standard, Neutral, Vivid, Monochrome, Portrait, Landscape, Flat; selected Picture Control can be modified; storage for custom Picture Controls
Media
XQD, SD (Secure Digital) and UHS-II compliant SDHC and SDXC memory cards
Dual card slot
Either card can be used for primary or backup storage or for separate storage of NEF (RAW) and JPEG images; pictures can be copied between cards
File system
DCF 2.0, Exif 2.3, PictBridge
Viewfinder
Viewfinder
Eye-level pentaprism single-lens reflex viewfinder
Frame coverage

DX (24x16) image area: Approx. 100% horizontal and 100% vertical
1.3x (18x12) image area: Approx. 98% horizontal and 98% vertical

Magnification
Approx. 1.0x (50 mm f/1.4 lens at infinity, -1.0 m-1)
Eyepoint
16 mm (-1.0 m-1; from center surface of viewfinder eyepiece lens)
Diopter adjustment
-2 to +1 m-1
Focusing screen
Type B BriteView Clear Matte Mark II screen with AF area brackets (framing grid can be displayed)
Reflex mirror
Quick return
Depth-of-field preview
Pressing Pv button stops lens aperture down to value selected by user (A and M modes) or by camera (P and S modes)
Lens aperture
Instant return, electronically controlled
Lens
Compatible lenses
Compatible with AF NIKKOR lenses, including type G, E and D lenses (some restrictions apply to PC lenses) and DX lenses, AI-P NIKKOR lenses, and non-CPU AI lenses (A and M modes only); IX-NIKKOR lenses, lenses for the F3AF, and non-AI lenses cannot be used
The electronic rangefinder can be used with lenses that have a maximum aperture of f/5.6 or faster (the electronic rangefinder supports 15 focus points with lenses that have a maximum aperture of f/8 or faster, of which 9 points are available for selection)
Shutter
Type
Electronically controlled vertical-travel focal-plane mechanical shutter; electronic front-curtain shutter available in mirror up release mode
Speed
1/8000 to 30 s in steps of 1/3, 1/2 or 1 EV, bulb, time, X250
Flash sync speed
X=1/250 s; synchronizes with shutter at 1/250 s or slower
Release
Release mode
S (single frame), CL (continuous low speed), CH (continuous high speed), Q (quiet shutter-release), QC (quiet continuous shutter-release), Self-timer, MUP (mirror up)
Approximate frame advance rate
CL: 1 to 9 fps, CH: 10 fps, QC: 3 fps
Self-timer
2 s, 5 s, 10 s, 20 s; 1 to 9 exposures at intervals of 0.5, 1, 2 or 3 s
Exposure
Metering
TTL exposure metering using RGB sensor with approx.180K (180,000) pixels
Metering method

Matrix: 3D color matrix metering III (type G, E and D lenses); color matrix metering III (other CPU lenses); color matrix metering available with non-CPU lenses if user provides lens data
Center-weighted: Weight of 75% given to 8-mm circle in center of frame; diameter of circle can be changed to 6, 10 or 13 mm, or weighting can be based on average of entire frame (non-CPU lenses use 8-mm circle)
Spot: Meters 3.5-mm circle (about 2.5% of frame) centered on selected focus point (on center focus point when non-CPU lens is used)
Highlight-weighted: Available with type G, E and D lenses

Range
(ISO 100, f/1.4 lens, 20°C/68°F)

Matrix or center-weighted metering: -3 to 20 EV
Spot metering: 2 to 20 EV
Highlight-weighted metering: 0 to 20 EV

Exposure meter coupling
Combined CPU and AI
Mode
Programmed auto with flexible program (P); shutter-priority auto (S); aperture-priority auto (A); manual (M)
Exposure compensation
-5 to +5 EV in increments of 1/3, 1/2 or 1 EV
Exposure lock
Luminosity locked at detected value
ISO sensitivity
(Recommended Exposure Index)
ISO 100 to 51200 in steps of 1/3, 1/2 or 1 EV; can also be set to approx. 0.3, 0.5, 0.7 or 1 EV (ISO 50 equivalent) below ISO 100 or to approx. 0.3, 0.5, 0.7, 1, 2, 3, 4 or 5 EV (ISO 1640000 equivalent) above ISO 51200; auto ISO sensitivity control available
Active D-Lighting
Auto, extra high, high, normal, low or off
Focus
Autofocus
Multi-CAM 20K autofocus sensor module with TTL phase detection, fine-tuning, and 153 focus points (including 99 cross sensors and 15 sensors that support f/8), of which 55 (35 cross sensors and 9 f/8 sensors) are available for selection
Detection range
-4 to 20 EV (ISO 100, 20°C/68°F)
Lens servo

Autofocus (AF): Single-servo AF (AF-S); continuous-servo AF (AF-C); predictive focus tracking automatically activated according to subject status
Manual focus (M): Electronic rangefinder can be used

Focus point
153 focus points, of which 55 or 15 are available for selection
AF-area mode
Single-point AF, 25-, 72-, or 153-point dynamic-area AF, 3D-tracking, group-area AF, auto-area AF
Focus lock
Focus can be locked by pressing shutter-release button halfway (single-servo AF) or by pressing the center of the sub-selector
Flash
Flash control
TTL: i-TTL flash control using RGB sensor with approx. 180K (180,000) pixels; i-TTL balanced fill-flash for digital SLR is used with matrix, center-weighted and highlight-weighted metering, standard i-TTL fill-flash for digital SLR with spot metering
Flash mode
Front-curtain sync, slow sync, rear-curtain sync, red-eye reduction, red-eye reduction with slow sync, slow rear-curtain sync, off; auto FP high-speed sync supported
Flash compensation
-3 to +1 EV in increments of 1/3, 1/2 or 1 EV
Flash-ready indicator
Lights when optional flash unit is fully charged; flashes after flash is fired at full output
Accessory shoe
ISO 518 hot-shoe with sync and data contacts and safety lock
Nikon Creative Lighting
System (CLS)
i-TTL flash control, Advanced Wireless Lighting (optical/radio), auto FP high-speed sync, modeling illumination, FV lock, unified flash control, flash color information communication and AF-assist illumination for multi-point AF

Sync terminal
ISO 519 sync terminal with locking thread
White balance
White balance
Auto (3 types), incandescent, fluorescent (7 types), direct sunlight, flash, cloudy, shade, preset manual (up to 6 values can be stored, spot white balance measurement available during live view), choose color temperature (2500 K to 10000 K), all with fine-tuning
Bracketing types
Bracketing types
Exposure, flash, white balance, and ADL
Live view
Live view mode
Photo live view, movie live view
Lens servo

Autofocus (AF): Single-servo AF (AF-S); full-time-servo AF (AF-F)
Manual focus (M)

AF-area mode
Face-priority AF, wide-area AF, normal-area AF, subject-tracking AF
Autofocus
Contrast-detect AF anywhere in frame (camera selects focus point automatically when face-priority AF or subject-tracking AF is selected)
Movie
Metering
TTL exposure metering using main image sensor
Metering method
Matrix, center-weighted or highlight-weighted
Frame size (pixels)
and frame rate

3840 x 2160 (4K UHD); 30p (progressive), 25p, 24p • 1920 x 1080; 60p, 50p, 30p, 25p, 24p
1280 x 720; 60p, 50p

Actual frame rates for 60p, 50p, 30p, 25p and 24p are 59.94, 50, 29.97, 25 and 23.976 fps respectively; ★high quality available at all frame sizes, normal quality available at all frame sizes except 3840 x 2160
File format
MOV
Video compression
H.264/MPEG-4 Advanced Video Coding
Audio recording format
Linear PCM
Audio recording device
Built-in stereo or external microphone; sensitivity adjustable
ISO sensitivity

Exposure modes P, S and A: Auto ISO sensitivity control (ISO 100 to Hi 5) with selectable upper limit
Exposure mode M: Auto ISO sensitivity control (ISO 100 to Hi 5) available with selectable upper limit; manual selection (ISO 100 to 51200 in steps of 1/3, 1/2 or 1 EV) with additional options available equivalent to approx. 0.3, 0.5, 0.7, 1, 2, 3, 4 or 5 EV (ISO 1640000 equivalent) above ISO 51200

Active D-Lighting
Extra high, high, normal, low or off
Maximum length
29 min. 59 s
Other movie options
Index marking, time-lapse movies, electronic vibration reduction
Monitor
Monitor
8-cm/3.2-in., approx. 2359k-dot (XGA) TFT ve LCD with 170° viewing angle, approx. 100% frame coverage, and manual monitor brightness control
Playback
Playback
Full-frame and thumbnail (4, 9 or 72 images) playback with playback zoom, movie playback, photo and/or movie slide shows, histogram display, highlights, photo information, location data display, auto image rotation, picture rating and IPTC information embedding and display
Interface
USB
SuperSpeed USB (USB 3.0 Micro-B connector); connection to built-in USB port is recommended
HDMI output
Type C HDMI connector
Audio input
Stereo mini-pin jack (3.5-mm diameter; plug-in power supported)
Audio output
Stereo mini-pin jack (3.5-mm diameter)
Ten-pin remote terminal
Can be used to connect optional remote control, WR-R10 (requires WR-A10 WR Adapter) or WR-1 Wireless Remote Controller, GP-1/GP-1A GPS Unit or GPS device compliant with NMEA0183 version 2.01 or 3.01 (requires MC-35 GPS Adapter Cord and cable with D-sub 9-pin connector)
Wireless
Standards
IEEE 802.11b, IEEE 802.11g
Authentication
Open system, WPA2-PSK
Bluetooth
Communication protocols
Bluetooth Specification Version 4.1
NFC
Operation
NFC Forum Type 3 Tag
Supported languages
Supported languages

Arabic, Bengali, Bulgarian, Chinese (Simplified and Traditional), Czech, Danish, Dutch, English, Finnish, French, German, Greek, Hindi, Hungarian, Indonesian, Italian, Japanese, Korean, Marathi, Norwegian, Persian, Polish, Portuguese (Portugal and Brazil), Romanian, Russian, Serbian, Spanish, Swedish, Tamil, Telugu, Thai, Turkish, Ukrainian, Vietnamese

Power source
Battery
One EN-EL15 Rechargeable Li-ion Battery
Battery pack
Optional MB-D17 Multi-Power Battery Pack with one EN-EL18a or EN-EL18 Rechargeable Li-ion Battery (available separately), one EN-EL15 Rechargeable Li-ion Battery or eight R6/AA-size alkaline, Ni-MH or lithium batteries; a BL-5 Battery Chamber Cover is required when using EN-EL18a or EN-EL18 battery
AC adapter
EH-5b AC Adapter; requires EP-5B Power Connector (available separately)
Tripod socket
Tripod socket
1/4 in. (ISO 1222)
Dimensions / weight
Dimensions
(W x H x D)
Approx. 147 x 115 x 81 mm/5.8 x 4.6 x 3.2 in.
Weight
Approx. 860 g/1 lb 14.4 oz with battery and XQD memory card but without body cap; approx. 760 g/1 lb 10.9 oz (camera body only)
Operating environment
Operating environment
Temperature: 0 to 40°C/32 to 104°F
humidity: 85% or less (no condensation)
Lens Specifications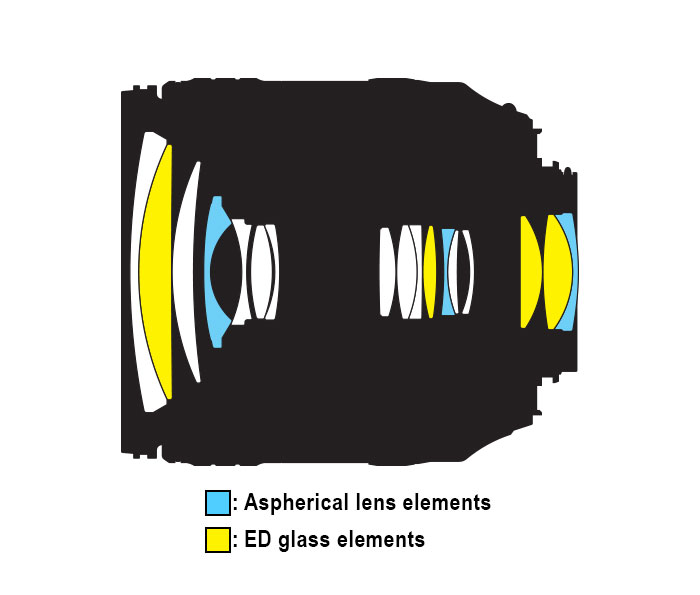 Mount Type
Focal Length Range
Zoom Ratio
Maximum Aperture
Minimum Aperture
Format
Maximum Angle of View (DX-format)
Minimum Angle of View (DX-format)
Maximum Reproduction Ratio
Lens Elements
Lens Groups
Compatible Format(s)
VR (Vibration Reduction) Image Stabilization
Diaphragm Blades
Distance Information
Nano Crystal Coat
ED Glass Elements
Fluorine Coat
Aspherical Elements
Super Integrated Coating
Autofocus
AF-S (Silent Wave Motor)
Internal Focusing
Minimum Focus Distance
Focus Mode
E-type
Filter Size
Accepts Filter Type
Approx. Dimensions (Diameter x Length)
3.1 in. (80 mm) x 3.3 in. (85.5 mm)Based on CIPA Standard
Approx. Weight
16.1 oz. (480 g)Based on CIPA Standard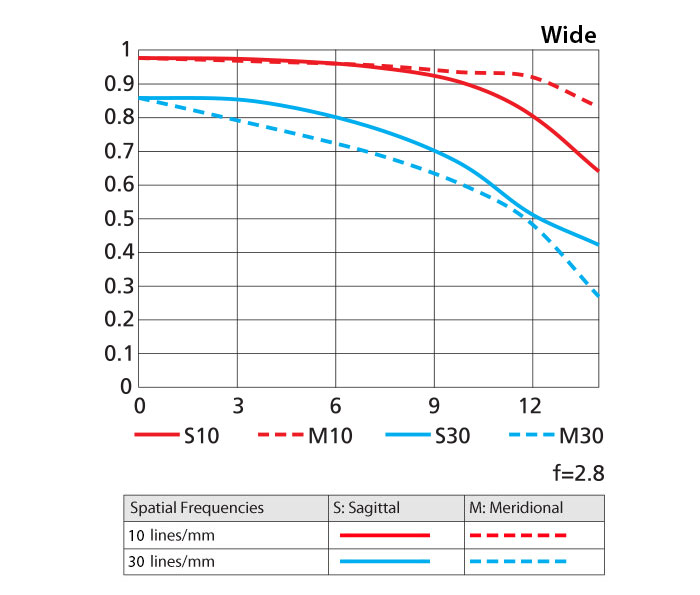 Find related accessories to the Nikon D500 16-80mm Kit here. The discount highlighted will be received if you add the items as part of a bundle. Keep an eye out for exclusive deals on photographic equipment and accessories here!
Benro BLB1 Universal L Bracket
Normal Price £50.00

Easily spread the payments with our range of finance solutions.
Choose the finance package that suits you best.
Apply from our checkout
Easy online application
Instant Decision
We process your order

Simply choose your repayment period and choice of initial deposit. Look out for the promotional Interest Free offers.
Price of Goods: £2,399.00
Summary
Total amount repayable . APR representative. Annual Rate of Interest Fixed.
Finance is subject to status. Terms and conditions apply.