Save even more by creating your own bundle!
Browse the categories below to reveal specially reduced items to go with this product, then click and add them to create your own unique bundle with discounted price.

Easily spread the payments with our range of finance solutions.
Choose the finance package that suits you best.
Apply from our checkout
Easy online application
Instant Decision
We process your order

Simply choose your repayment period and choice of initial deposit. Look out for the promotional Interest Free offers.
Price of Goods: £2,999.00
Summary
Total amount repayable . APR representative. Annual Rate of Interest Fixed.
Finance is subject to status. Terms and conditions apply.
Sony Alpha A9 Digital Camera Body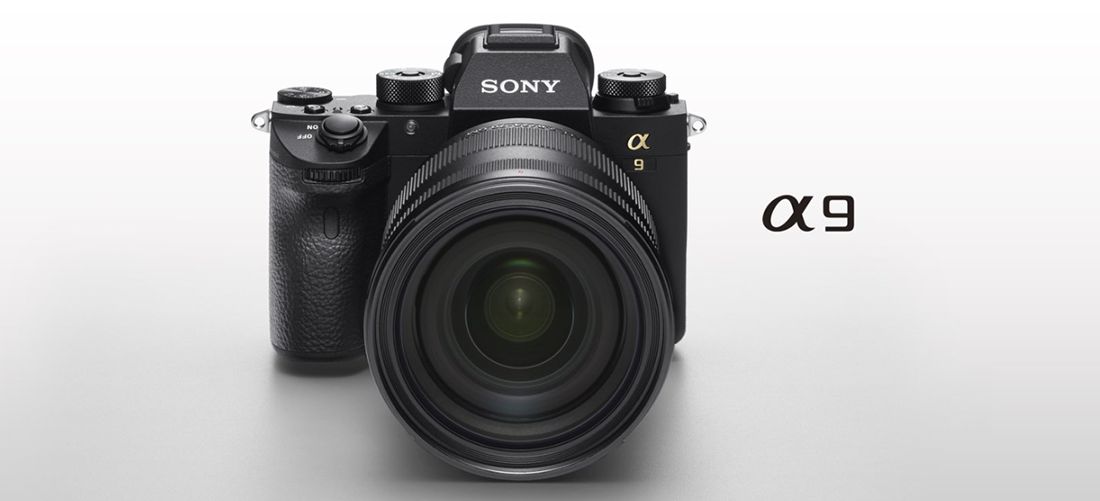 What only α9 can do?

This mechanism-free camera can deliver a-class-above performance conventional mechanical SLRs have only sought. For example, this system realises a totally blackout-free viewfinder while conventional systems can only try to reduce blackout time. A high-speed, vibration-free, silent Anti-Distortion shutter vastly extends the range of shooting situations while a mechanical system can only aim for lower vibration and quieter shutter release sound. α9 provides continuous tracking of moving subjects for foolproof AF/AE while traditional SLRs can only challenge such AF/AE performance improvements. Moreover, α9 allows its viewfinder to show not only images of the subject — available on conventional systems — but also the final image of a shot. Now, thanks to a new image sensor that superbly manages all these roles, you can surpass all expectation with α9.

Note: This camera is equipped with electronic and mechanical shutters. The features described in this section are primarily related to electronic shutter operation.





Driving force for full-electronic revolution

Innovative full-frame stacked CMOS sensor with integral memory

α9 liberates you from the limits of conventional SLRs that rely on mechanical systems. First1 to use high-speed stacked design, its 24.2-megapixel2 full-frame image sensor temporarily stores large-volume data in the integral memory for overall 20 times faster readout speed3. The combination of CMOS sensor and enhanced BIONZ X image-processing engine brings you true digital freedom.

[ Stacked back-illuminated structure with integral memory ]
(1) Pixel area (2) Integral memory (3) Hi-speed signal processing circuit (4) Image processing engine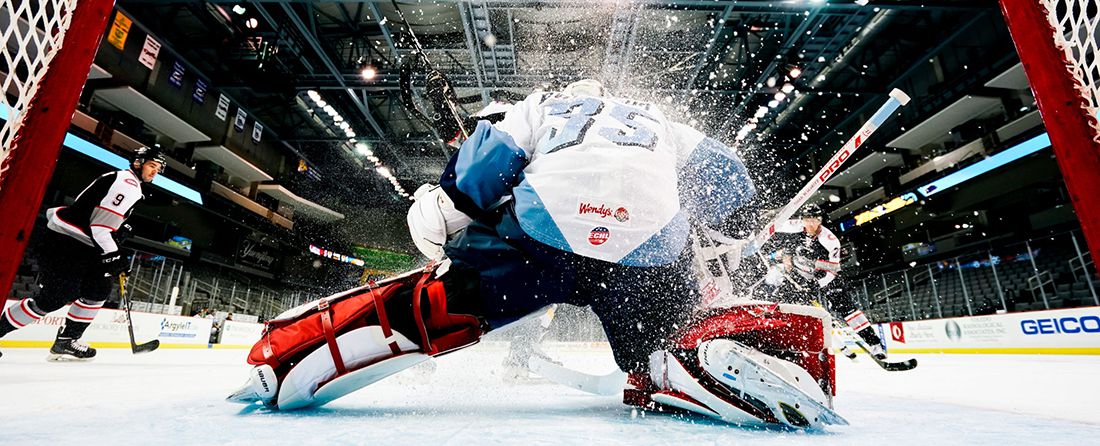 Capture the previously uncatchable
High-speed continuous shooting at up to 20fps

Groundbreaking full-frame Exmor RS CMOS sensor and BIONZ X processor team up for 20fps continuous shooting with AF/AE tracking. Stunning high-speed performance and ample buffer let you capture the decisive moment.

Blackout-free shooting

Non-mechanical electronic shutter eliminates blackout with typical SLR mirror action. An uninterrupted view of the subject is available even during shutter release, with 60fps live-view capability and minimal display lag in continuous shooting. (A) Blackout-free shooting (B) Shooting with blackout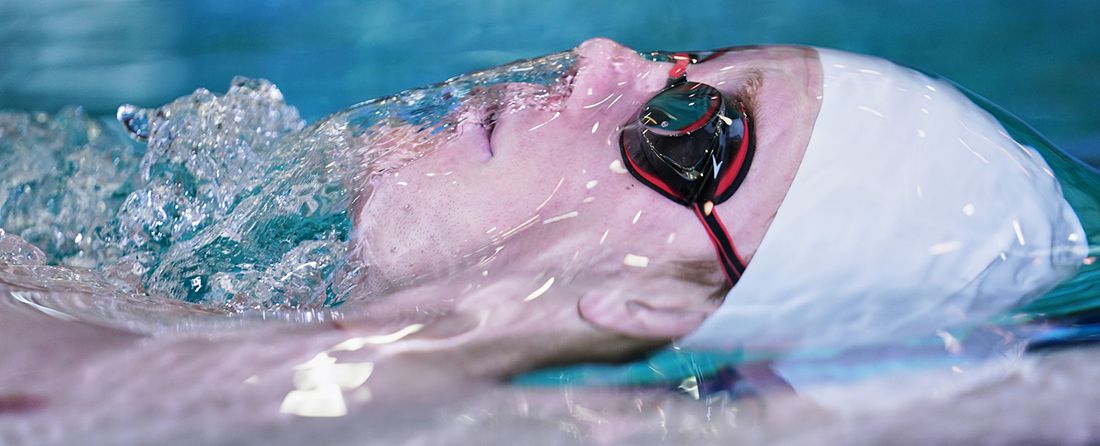 Track the action with an uninterrupted view
AF/AE calculations up to 60 times/sec.

Light directly reaches the image sensor without mechanical interruption. An ingenious fusion of mirrorless construction and new speed-enhancing technologies provides AF/AE at the full-frame focal plane.

(1) AF/AE calculations (2) 60times/sec (3) 20 frames/sec

Electronic shutter speeds up to 1/32000 sec.

Electronic shutter speeds up to 1/32000 sec.7 far surpass mechanical shutters for a new imaging expression. You can also maintain shallow depth of field without an ND filter, even under bright conditions.

(A mode 1/20000 sec. F8.0 ISO 1000)
Silence expands photographic potential
No noise distraction

An anti-distortion8 electronic shutter allows silent shooting without mechanical mirror and shutter noise. It's ideal for sports and subjects that demand quiet operation, greatly expanding camera versatility

No unwanted vibration

During SLR shooting, mirror shock and shutter release shock cause subtle vibration. α9, however, has a vibration-free electronic shutter that can keep the camera stable, for razor-sharp images.

4D FOCUS: Stunningly wide coverage

693. Remarkable number of phase-detection AF points

The phase-detection points on the surface of an image sensor — 693 AF points — covers approximately 93% of the image area. High-precision performance assures your focus on subjects.

4D FOCUS: Fast AF speed

Fast Hybrid AF achieves rapid AF for full-frame photos

Capture fast-moving subjects with reliable rapid AF. The speed and accuracy of this Fast Hybrid AF System are further improved in combination with the enhanced BIONZ X image processing engine.

4D FOCUS: Steadfast tracking

Reliable subject tracking in motion

Uninterrupted AF and optimised AF algorithm dramatically enhance AF accuracy and tracking. Even during shutter release, constantly activated AF lets you continue tracking random subject motion.
Eye AF for more precise focusing

Eye detection — enhanced by 30% through improved face detection — keeps the subject's eye in focus, even if the face is turned at an angle or partially shaded. Wide focal-plane phase-detection AF sensor shows its ability in challenging shots.

Reliable even in low light

Capture subjects with high AF precision down to light levels as low as EV-3 at ISO 100, due to the high sensitivity image sensor.

A-mount lens AF support

Focal-plane phase-detection AF system with 693 AF points functions reliably. Enjoy up to 10fps continuous shooting12 with AF/AE tracking even when you use A-mount lenses with a mount adapter (LA-EA3).

New CMOS sensor for imaging excellence

High sensitivity, a back-illuminated configuration, gapless on-chip lens architecture, and other Sony innovations deliver stunning images in a wide range of photographic situations. Standard ISO range is ISO 100-51200, expandable to ISO 50-20480015 with minimum noise.

Technology for high-quality images

Utilise high-quality imaging that unites all available image sensor technologies — including back-illuminated structure, gapless on-chip lens architecture.
[A] Conventional front-illuminated structure
[B] Stacked back-illuminated structure with integral memory
(1) Gapless OCL (2) Aluminum wiring layer (3) Light receiving surface (4) Photodiode substrate (5) Copper wiring layer (6) Pixel area (7) Stacked layer

BIONZ X enhanced speed image processor

Enhanced image processing combined with new front-end LSI reduces noise while improving detail depiction over a wide sensitivity range. Improved detail rendering enables lifelike texture reproduction.

Uncompressed 14-bit RAW

Uncompressed 14-bit RAW format is supported, and it or the current compressed RAW format can be selected as required. Uncompressed 14-bit RAW is a good choice in situations where the sensor's wide dynamic range and fine gradation reproduction will benefit the images being captured.
(1) Image Sensor (2) Newly developed high-speed front-end LSI (3) 16-bit image processing

Beautiful 4K imaging
High-resolution quality of 4K movies
Full-pixel readout with no pixel binning makes it possible to condense approximately 2.4 times
the amount of data required for 4K (the equivalent of the amount of data required for 6K) into 3840 x 2160 4K output. This oversampling process plus full-frame pixel readout without binning results in the highest possible 4K movie image quality.

Quad-VGA OLED Tru-Finder™

The new high-resolution 3686k-dot electronic viewfinder (EVF) shows a clear image with fine detail. The legendary ZEISS® T* Coating greatly reduces reflections. Smooth EVF images realised by 120fps frame rate even allow you to easily track a subject in fast motion. Fluorine coating on the outermost lens provides improved protection from dirt.

5-axis image stabilisation

New body-integrated 5-axis image stabilisation unit offers a 5.0-stop shutter speed advantage. The live-view monitor image is also stabilised, so you can compose images easily even when shooting a fast-moving subject. (1) Yaw (2) Pitch (3) Roll

Battery stamina for professional use

A newly developed NP-FZ100 battery offers approximately twice10 the life of the previous NP-FW50. Capture up to approx. 480 still frames on one charge — and further increase the number of shots with an attached optional vertical grip (sold separately) that can hold two batteries
Dual media slots

Use two slots — one for SD and one for SD/Memory Stick cards — to simultaneously backup still/movie data, save RAW/JPEG images to different cards, and copy between cards. Lower card slot supporting UHS-II type cards is available for fast transfer speed.

FTP file transfer

A new terminal for wired LAN connection lets you transfer still images to an FTP server for viewing and management. Since FTPS (File Transfer Protocol over SSL/TLS) is supported, image files can be encrypted while being transferred.

My Menu & new menu interface

A new My Menu feature lets you register up to 30 menu items for instant recall, arrange items in any order, and erase unused items. Also, primary menus have been reorganised for smoother search and operation.
Specifications
Lens
LENS COMPATIBILITY

Sony E-mount lenses
Image Sensor
ASPECT RATIO

3:2

NUMBER OF PIXELS (EFFECTIVE)

Approx. 24.2 megapixels

NUMBER OF PIXELS (TOTAL)

Approx. 28.3 megapixels
TYPE

35mm full frame (35.6×23.8mm), Exmor RS CMOS sensor

ANTI-DUST SYSTEM

Charge protection coating on optical filter and image sensor shift mechanism
Recording (still images)
RECORDING FORMAT

JPEG (DCF Ver. 2.0, Exif Ver.2.31, MPF Baseline compliant), RAW (Sony ARW 2.3 format)

IMAGE SIZE (PIXELS) [3:2]

35mm full frame L: 6000 x 4000 (24M), M: 3936 x 2624 (10M), S: 3008 x 2000 (6.0M), APS-C L: 3936 x 2624 (10M), M: 3008 x 2000 (6.0M), S: 1968 x 1312 (2.6M)

IMAGE SIZE (PIXELS) [16:9]

35mm full frame L: 6000 x 3376 (20M), M: 3936 x 2216 (8.7M), S: 3008 x 1688 (5.1M), APS-C L: 3936 x 2216 (8.7M), M: 3008 x 1688 (5.1M), S: 1968 x 1112 (2.2M)

IMAGE SIZE (PIXELS) [SWEEP PANORAMA]

-

IMAGE QUALITY MODES

JPEG Extra fine, JPEG Fine, JPEG Standard, RAW, RAW & JPEG

PICTURE EFFECT

Posterization (Color), Posterization (B/W), Pop Color, Retro Photo, Partial Color (R/G/B/Y), High Contrast Monochrome, Toy Camera(Normal/Cool/Warm/Green/Magenta), Soft High-key
CREATIVE STYLE

Standard, Vivid, Neutral, Clear, Deep, Light, Portrait, Landscape, Sunset, Night Scene, Autumn leaves, Black & White, Sepia,Style Box(1-6), (Contrast (-3 to +3 steps), Saturation (-3 to +3 steps), Sharpness (-3 to +3 steps))

PICTURE PROFILE

-

DYNAMIC RANGE FUNCTIONS

Off, Dynamic Range Optimizer (Auto/Level (1-5)), Auto High Dynamic Range (Auto Exposure Difference, Exposure Difference Level (1-6 EV, 1.0 EV step))

COLOUR SPACE

sRGB standard (with sYCC gamut) and Adobe RGB standard compatible with TRILUMINOS Color

14BIT RAW

Yes

UNCOMPRESSED RAW

Yes
Recording (movie)
RECORDING FORMAT

XAVC S, AVCHD format Ver. 2.0 compliant, MP4

VIDEO COMPRESSION

XAVC S:MPEG-4 AVC/H.264, AVCHD: MPEG-4 AVC/H.264, MP4: MPEG-4 AVC/H.264

AUDIO RECORDING FORMAT

XAVC S:LPCM 2ch, AVCHD: Dolby Digital (AC-3) 2ch, Dolby Digital Stereo Creator, MP4: MPEG-4 AAC-LC 2ch

COLOUR SPACE

xvYCC standard (x.v.Color when connected via HDMI cable) compatible with TRILUMINOS Color

PICTURE EFFECT

8 types: Posterization (Color), Posterization (B/W), Pop Color, Retro Photo, Partial Color (R/G/B/Y), High Contrast Monochrome, Toy Camera(Normal/Cool/Warm/Green/Magenta), Soft High-key , Rich-tone Monochrome

CREATIVE STYLE

Standard, Vivid, Neutral, Clear, Deep, Light, Portrait, Landscape, Sunset, Night Scene, Autumn leaves, Black & White, Sepia,Style Box(1-6), (Contrast (-3 to +3 steps), Saturation (-3 to +3 steps), Sharpness (-3 to +3 steps))
PICTURE PROFILE

-

IMAGE SIZE (PIXELS), NTSC

XAVC S 4K:3840 x 2160(30p, 100M), 3840 x 2160(24p, 100M), 3840 x 2160(30p, 60M), 3840 x 2160(24p, 60M), XAVC S HD:1920 x 1080(120p, 100M), 1920 x 1080(120p, 60M), 1920 x 1080(60p, 50M), 1920 x 1080(30p, 50M), 1920 x 1080(24p, 50M), AVCHD:1920 x 1080(60p, 28M, PS), 1920 x 1080(60i, 24M, FX), 1920 x 1080(60i, 17M, FH), 1920 x 1080(24p, 24M, FX), 1920 x 1080(24p, 17M, FH), AVC MP4:1920 x 1080(60p, 28M), 1920 x 1080(30p, 16M), 1280 x 720(30p, 6M)

IMAGE SIZE (PIXELS), PAL

XAVC S 4K:3840 x 2160(25p, 100M), 3840 x 2160(25p, 60M), XAVC S HD:1920 x 1080(100p, 100M), 1920 x 1080(100p, 60M), 1920 x 1080(50p, 50M), 1920 x 1080(25p, 50M), AVCHD:1920 x 1080(50p, 28M, PS), 1920 x 1080(50i, 24M, FX), 1920 x 1080(50i, 17M, FH), 1920 x 1080(25p, 24M, FX), 1920 x 1080(25p, 17M, FH), AVC MP4:1920 x 1080(50p, 28M), 1920 x 1080(25p, 16M), 1280 x 720(25p, 6M)

IMAGE FRAME RATE

NTSC mode: 1fps, 2fps, 4fps, 8fps, 15fps, 30fps, 60fps, 120fps, PAL mode: 1fps, 2fps, 3fps, 6fps, 12fps, 25fps, 50fps, 100fps

MOVIE FUNCTIONS

Audio Level Display, Audio Rec Level, PAL/NTSC Selector, Dual Video REC, TC/UB, (TC Preset/UB Preset/TC Format/TC Run/TC Make/UB Time Rec), AF Tracking Duration, AF Drive SpeedAuto, Slow Shutter, REC Control, Clean HDMI Info.(ON/OFF selectable)

HDMI OUTPUT

3840 x 2160(25p), 1920 x 1080(50p), 1920 x 1080(50i), 1920 x 1080(24p), 1920 x 1080(60p), 1920 x 1080(60i), 3840 x 2160(30p), 3840 x 2160(24p), YCbCr 4:2:2 8bit / RGB 8bit
Recording System
LOCATION INFORMATION LINK FROM SMARTPHONE

Yes

MEDIA

Memory Stick PRO Duo, Memory Stick PRO-HG Duo, Memory Stick Micro(M2), SD memory card, SDHC memory card (UHS-I/II compliant), SDXC memory card (UHS-I/II compliant), microSD memory card, microSDHC memory card, microSDXC memory card
MEMORY CARD SLOT

SLOT1:Slot for SD(UHS-I/II compliant) memory card, SLOT2:Multi slot for Memory Stick Duo/SD(UHS-I compliant) memory card

RECORDING MODE ON 2 MEMORY CARDS

Simult. Rec (Still), Simult. Rec (Movie), Simult. Rec (Still/Movie), Sort (JPEG/RAW), Sort (Still/Movie), Copy
Noise Reduction
NOISE REDUCTION

Long exposure NR: On/Off, available at shutter speeds longer than 1 sec., High ISO NR: Normal/Low/Off
White Balance
WHITE BALANCE MODES

Auto / Daylight / Shade / Cloudy / Incandescent / Fluorescent (Warm White / Cool White / Day White / Daylight) / Flash /Underwater/ Color Temperature (2500 to 9900K) & color filter (G7 to M7(57-step), A7 to B7(29-step)) / Custom

AWB MICRO ADJUSTMENT

Yes(G7 to M7,57-step)(A7 to B7,29-step)
PRIORITY SET IN AWB

Yes

BRACKETING

3 frames, H/L selectable
Focus
FOCUS TYPE

FOCUS SENSOR

Exmor RS CMOS sensor

FOCUS POINT

35mm full frame: 693 points (phase-detection AF), APS-C mode with FF lens: 299 points (phase-detection AF), with APS-C lens: 221 points (phase-detection AF) / 25 points (contrast-detection AF)

FOCUS SENSITIVITY RANGE

EV-3 to EV20 (ISO100 equivalent with F2.0 lens attached)

FOCUS MODE

AF-S (Single-shot AF), AF-C ( Continuous AF), DMF (Direct Manual Focus), Manual Focus
FOCUS AREA

Wide (693 points (phase-detection AF), 25 points(contrast-detection AF)) / Zone / Center / Flexible Spot (S/M/L) /Expanded Flexible Spot/ Lock-on AF ( Wide / Zone / Center / Flexible Spot (S/M/L)/Expanded Flexible Spot)

OTHER FEATURES

Eye-start AF (only with LA-EA2 or LA-EA4 attached(Sold separately)), Lock-on AF, Eye AF, AF micro adjustment, (Sold separately), with LA-EA2 or LA-EA4, Predictive control, Focus lock, AF Track Sens, Swt.V/H AF Area, AF Area Regist.

AF ILLUMINATOR

Yes (with Built-in LED type)

AF ILLUMINATOR RANGE

Approx. 0.3m - approx. 3.0m (with FE 28-70mm F3.5-5.6 OSS attached)

FOCUS TYPE WITH LA-EA3 (SOLD SEPARATELY)

selectable (phase-detection, contrast-detection)
Exposure
METERING TYPE

1200-zone evaluative metering

METERING SENSOR

Exmor RS CMOS sensor

METERING SENSITIVITY

EV-3 to EV20 (at ISO100 equivalent with F2.0 lens attached)

METERING MODE

Multi-segment, Center-weighted, Spot, Spot Standard/Large, Entire Screen Avg., Highlight

EXPOSURE COMPENSATION

+/- 5.0EV(1/3 EV, 1/2 EV steps selectable), (with exposure compensation dial : +/- 3EV (1/3 EV steps))
EXPOSURE BRACKETING

Bracket: Cont., Bracket: Single, 3/5/9 frames selectable. With 3 or 5 frames, in 1/3, 1/2, 2/3, 1.0, 2.0, or 3.0 EV increments, with 9 frames, in 1/3, 1/2, 2/3, or 1.0 EV increments.

AE LOCK

Locked when shutter button is pressed halfway. Available with AE lock button. (On/Off/Auto)

EXPOSURE MODES

AUTO(iAuto), Programmed AE (P), Aperture priority (A), Shutter-speed priority (S), Manual (M), Movie (Programmed AE (P) / Aperture priority (A) / Shutter-speed priority (S) / Manual (M) ), Slow & Quick Motion (Programmed AE (P) / Aperture priority (A) / Shutter-speed priority (S) / Manual (M) )

ISO SENSITIVITY (RECOMMENDED EXPOSURE INDEX)

[Still images] Mechanical Shutter: ISO 100-51200 (ISO numbers up from ISO 50 to ISO 204800 can be set as expanded ISO range.), AUTO (ISO 100-6400, selectable lower limit and upper limit), Electronic Shutter: ISO 100-25600 (ISO numbers up from ISO 50 can be set as expanded ISO range.), AUTO (ISO 100-6400, selectable lower limit and upper limit), [Movies] ISO 100-51200 equivalent (ISO numbers up to ISO 102400 can be set as expanded ISO range.), AUTO (ISO 100-6400, selectable lower limit and upper limit)

ANTI-FLICKER SHOOT.

-
Viewfinder
VIEWFINDER TYPE

1.3 cm (0.5 type) electronic viewfinder (color),Quad-VGA OLED

NUMBER OF DOTS

3 686 400 dots

BRIGHTNESS CONTROL (VIEWFINDER)

Auto/Manual (5 steps between -2 and +2)

COLOR TEMPERATURE CONTROL

Manual (5 steps)

FIELD COVERAGE

100%
MAGNIFICATION

approx. 0.78 x (with 50mm lens at infinity, -1m-1)

DIOPTRE ADJUSTMENT

-4.0 to +3.0m-1

EYE POINT

Approx. 23mm from the eyepiece lens, 18.5mm from the eyepiece frame at -1m-1(CIPA standard)

FINDER FRAME RATE SELECTION

STD 60fps / HI 120fps

DISPLAY CONTENTS

Digital Level Gauge, Display All Info, For viewfinder, Graphic Display, Histgram, No Disp. Info
LCD Screen
TYPE

7.5cm (3.0-type) type TFT

NUMBER OF DOTS

1,440,000 dots

TOUCH PANEL

Yes

BRIGHTNESS CONTROL

Manual (5 steps between -2 and +2), Sunny Weather mode

ADJUSTABLE ANGLE

Up by approx. 107 degrees, Down by approx. 41 degrees

DISPLAY SELECTER (FINDER/LCD)

Yes (Auto/Manual)

REAL-TIME IMAGE ADJUSTMENT DISPLAY (LCD)

On/Off
QUICK NAVI

Yes

FOCUS MAGNIFIER

Yes (35mm full frame: 4.7x, 9.4x, APS-C: 3.1x, 6.2x)

ZEBRA

Yes (selectable level + range or lower limit as custom setting)

PEAKING MF

Yes (Level setting: High/Mid/Low/Off, Color: White/Red/Yellow)

OTHERS

WhiteMagic, Grid Line (Rule of 3rds Grid/Square Grid/Diag. + Square Grid/Off), Movie Marker (Center/Aspect/Safety Zone/Guideframe)

DISPLAY CONTENT

Graphic Display, Display All Info., No Disp. Info., Digital Level Gauge, Histogram
Other Features
PLAYMEMORIES CAMERA APPS™

-

CLEAR IMAGE ZOOM

Still images:Approx. 2x, Movies:Approx. 2x

DIGITAL ZOOM

Smart zoom (Still images):35mm full frame: M:approx 1.5x, S:approx 2x, APS-C: M:approx 1.3x, S:approx 2x, Digital zoom (Still images):35mm full frame: L:approx 4x, M:approx 6.1x, S:approx 8x, APS-C: L:approx 4x, M:approx 5.2x, S:approx 8x, Digital zoom (Movie):35mm full frame: approx 4x, APS-C: approx 4x

FACE DETECTION

Modes:On/On (Regist. Faces)/Off, Face registration, Face selection, Max. number of detectable:8
Shutter
TYPE

Electronically-controlled, vertical-traverse, focal-plane type

SHUTTER TYPE

Auto/Mechanical shutter/Electronic shutter

SHUTTER SPEED
Image Stabilization
TYPE

Image Sensor-Shift mechanism with 5-axis compensation (Compensation depends on lens specifications)
COMPENSATION EFFECT

5.0 stops (based on CIPA standard. Pitch/yaw shake only. With Planar T* FE 50mm F1.4 ZA lens mounted. Long exposure NR off.)
Flash Control
FLASH BRACKETING

3/5/9 frames selectable. With 3 or 5 frames, in 1/3, 1/2, 2/3, 1.0, 2.0, 3.0 EV increments, with 9 frames, in 1/3, 1/2, 2/3, 1.0 EV increments.

FLASH MODES

Flash off, Autoflash, Fill-flash, Slow Sync., Rear Sync., Red-eye reduction (on/off selectable), Wireless6, Hi-speed sync.6

EXTERNAL FLASH COMPATIBILITY

Sony α System Flash compatible with Multi Interface Shoe, attach the shoe adaptor for flash compatible with Auto-lock accessory shoe

FE LEVEL LOCK

Yes

WIRELESS CONTROL

Yes(light signal/radio signal)
Drive
DRIVE MODES

Single Shooting, Continuous shooting (Hi/Mid/Lo selectable), Self-timer, Self-timer (Cont.), Bracket: Single, Bracket: Cont., White Balance bracket, DRO bracket

CONTINUOUS DRIVE SPEED (APPROX. MAX.)
NO. OF RECORDABLE FRAMES (APPROX.)

JPEG Extra fine L: 362 frames10, JPEG Fine L: 362 frames10, JPEG Standard L: 362 frames10, RAW: 241 frames10, RAW&JPG: 222 frames10, RAW(Uncompressed): 128 frames10, RAW(Uncompressed)&JPG: 118 frames10

SELF-TIMER

10 sec. delay/5 sec. delay/2 sec. delay/Continuous self-timer (3 frames after 10 sec. delay/5 frames after 10 sec. delay/3 frames after 5 sec. delay/5 frames after 5 sec. delay/3 frames after 2 sec. delay/5 frames after 2 sec. delay)/Bracketing self-timer
Playback
MODES

Single (with or without shooting information Y RGB histogram & highlight/shadow warning), 9/25-frame index view, Enlarged display mode (L: 15.0x, M: 9.84x, S: 7.52x), Auto Review (10/5/2 sec,Off), Image orientation (Auto/Manual/Off selectable), Slideshow, Folder selection (Date/ Still/ MP4/ AVCHD/XAVC S HD/XAVC S 4K), Forward/Rewind (movie), Delete, Protect
Interface
PC INTERFACE

Mass-storage, MTP, PC remote

MULTI / MICRO USB TERMINAL

NFC™

Yes (NFC forum Type 3 Tag compatible), One-touch remote, One-touch sharing

WIRELESS LAN (BUILT-IN)

Wi-Fi Compatible, IEEE 802.11b/g/n(2.4GHz band)12, View on Smartphone: Yes, Send to Computer: Yes, View on TV: Yes

BLUETOOTH

Yes (Bluetooth Standard Ver. 4.1 (2.4GHz band))

HD OUTPUT

HDMI micro connector (Type-D), BRAVIA Sync(Control for HDMI), PhotoTV HD, 4K movie output/4K still image PB

MULTI INTERFACE SHOE

AUTO-LOCK ACCESSORY SHOE

-
SMART ACCESSORY TERMINAL 2

-

MIC TERMINAL

Yes(3.5 mm Stereo minijack)

DC IN TERMINAL

-

SYNC TERMINAL

Yes

HEADPHONE TERMINAL

Yes(3.5 mm Stereo minijack)

VERTICAL GRIP CONNECTOR

Yes

PC REMOTE

Yes

LAN TERMINAL

Yes
Audio
MICROPHONE

Built-in stereo microphone or XLR-K2M/XLR-K1M/ECM-XYST1M(sold separately)
SPEAKER

Built-in,monaural
Print
COMPATIBLE STANDARDS

Exif Print, Print Image Matching III, DPOF setting
Custom function
TYPE

Custom key settings, My Menu, Programmable Setting (Body 3 sets /memory card 4 sets), Reg Cust Shoot Set
Lens Compensation
SETTING

Peripheral Shading, Chromatic Aberration, Distortion
Power
SUPPLIED BATTERY

One rechargeable battery pack NP-FZ100

BATTERY LIFE (STILL IMAGES)

BATTERY LIFE (MOVIE, ACTUAL RECORDING)

BATTERY LIFE (MOVIE, CONTINUOUS RECORDING)

INTERNAL BATTERY CHARGE

Yes
EXTERNAL POWER

-

POWER CONSUMPTION WITH VIEWFINDER

Still images: approx. 4.1W(with FE 28-70mm F3.5-5.6 OSS lens attached), Movies: approx5.3W(with FE 28-70mm F3.5-5.6 OSS lens attached)

POWER CONSUMPTION WITH LCD SCREEN

Still images: approx. 3.0W(with FE 28-70mm F3.5-5.6 OSS lens attached), Movies: approx5.0W(with FE 28-70mm F3.5-5.6 OSS lens attached)

USB POWER SUPPLY

Yes
Others
OPERATING TEMPERATURE

32 - 104 degrees F / 0 - 40 degrees C
Size & Weight
WEIGHT (WITH BATTERY AND MEMORY CARD INCLUDED)

Approx. 673 g / approx. 1 lb 7.7 oz
DIMENSIONS (W X H X D)

Approx. 126.9mm x 95.6mm x 63.0mm/Approx. 5 x 3 7/8 x 2 1/2 inches
What's In The Box
Power cord
Rechargeable Battery NP-FZ100
Cable Protector
AC Adaptor:AC-UUD12
Shoulder strap
Body cap
Accessory shoe cap
Eyepiece cup
Micro USB cable