Canon RF 100-500mm F4.5 - 7.1 L IS USM Lens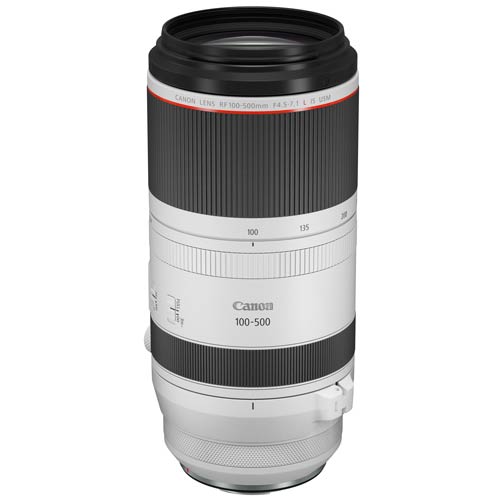 ---
Development Announcement
On 13th February 2020, Canon announced the development of an RF 100-500mm F4.5 - 7.1 L IS USM Lens. This emerged alongside the release of a new 850D DSLR, and an RF 24-105mm F4-7.1 IS STM lens. Plus the development announcement of the EOS R5. It is clear that Canon is further extending its dedication to the growing mirrorless market.
The 100-500mm alongside two RF extenders (a 1.4x and 2x) will further broaden the possibilities with the Canon mirrorless system. The new lens is set to be highly popular for wildlife and sports photography. Improved image stabilisation is on the cards, which could make a perfect pairing for the upcoming EOS R5 camera.
---
Five more RF Lenses on the way
Canon has also promised us another FIVE RF lenses this year. To stay up to date on the new releases as they come, subscribe to our mailer below.