Save even more by creating your own bundle!
Browse the categories below to reveal specially reduced items to go with this product, then click and add them to create your own unique bundle with discounted price.

Easily spread the payments with our range of finance solutions.
Choose the finance package that suits you best.
Apply from our checkout
Easy online application
Instant Decision
We process your order

Buy Now - Pay Nothing for 6 Months, means buy now and pay in full before 13/1/2021 (approx.) plus a £45.00 settlement fee and you will be charged absolutely no interest. You will be contacted by V12 Finance before the interest free period ends to explain your options. If you have not paid this sum in full by that date, interest of 19.9% APR representative will be charged from the date we told you your agreement was live. If you have made any partial repayments prior to this, interest will be charged only on the amount of credit that remains unpaid.
Price of Goods: £489.00
Summary
Pay 0% Deposit
Loan Amount £489.00
Total Payable on 13/1/2021 - £489.00 + £45.00 settlement fee
Cost of loan if paid by 13/1/2021 = £0.00
Finance is subject to status. Terms and conditions apply.
Tokina ATX-M 85mm f1.8 FE Sony E-Mount Lens
Overview
Sony full frame mirrorless camera users rejoice at the latest 85mm lens to the market. A completely new design to the medium tele photo prime lens in the Tokina line-up. The lens features a fast 1.8 aperture and when paired with the 85mm focal length, it makes a winning package for the portrait photographer.
Who is the Tokina 85mm lens for?
The 85mm focal length is a go to prime for portrait photographers. When paired with the super fast 1.8 aperture and compact design, this lens also lends itself to landscapes and street photography.
The Tokina ATX-M 85mm f/1.8 is manufactured according to Sony licensed specifications, taking full advantage of the latest and greatest functions of Sony FE mount cameras.
What does the ATX-M stand for?
The Tokina ATX-M 85mm f1.8 FE for Sony E-Mount is the debutant in the ATX-M series. The ATX represents Tokina's advanced technology with the M standing for 'motif' and 'mirrorless'. This is to represent the motivation that Tokina provides to the photographer, helping to create unique and breathtaking photos with mirrorless cameras.
Optical Performance
The lens is designed with 10 optical elements. This includes one SD lens (low dispersion) which aids excellent resolution from corner to corner. This also helps the lens to generate high contrast, low distortion and low chromatic aberrations. The lens creates great compression and a beautiful natural colour rendition. Large diameter front element contributes in low light fall-off and ultra smooth bokeh through the whole image area.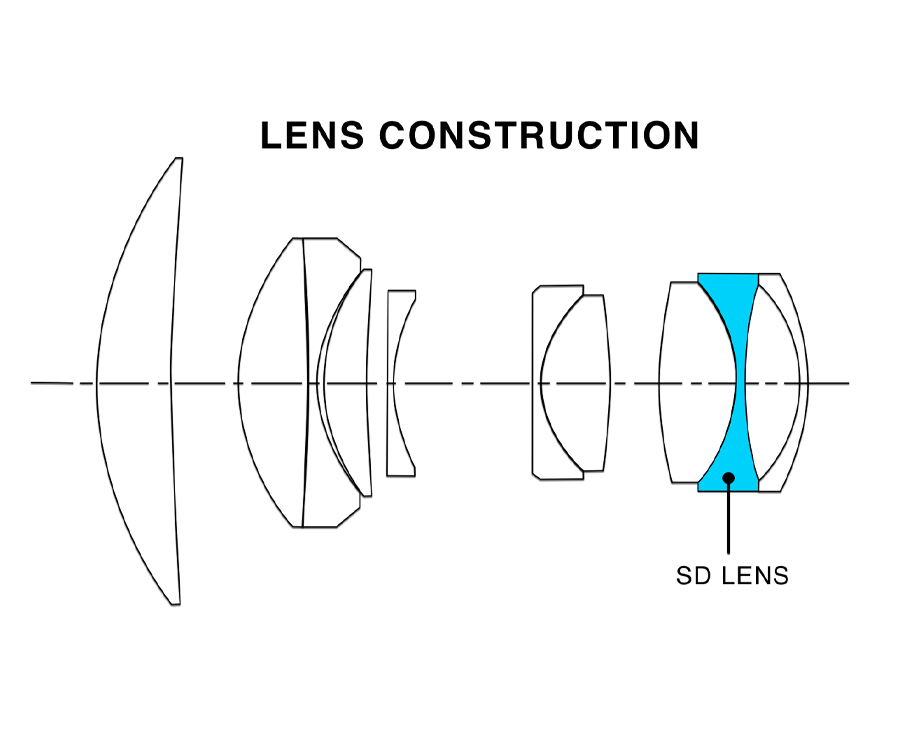 Mechanics and Electronics
The focusing system is fast, accurate and incredibly quiet. This is achieved through it's ST-M focus motor that provides smooth and precise manual focusing thanks to an all metal unit with high grade grease materials.
Sony AF Compatibility
The Tokina ATX-M 85mm f1.8 FE is fully compatible with Sony's high quality and fast hybrid AF system and all AF function settings, providing the same perfect functionality and usability for the photographer as seen in the proprietary E mount FE lenses.
MF Assist Function
Fine manual focus adjustments are achievable along with face/eye priority AF and real-time eye AF. Accurate focusing is supported and compatible with Sony's MF Assist function where fine focusing adjustment is operated by the manual rotation of the focus ring with the simultaneous interlocking with image enlarging function and bar distance display on the monitor.
Optical Correction
The lens enables the camera to gather data via the electric contacts. This allows the camera to obtain necessary data from the lens chip to correct shading, distortion and lateral chromatic aberrations. Optical corrections can be done by the camera as well.
5-Axis Image Stabilization
The Tokina ATX-M 85mm F1.8 FE is able to utilise the in-body 5-axis image stabilisation function of the camera by transmitting focal length data. This is achieved through effective data transfer between the lens and camera.
When will the lens be available?
We are taking pre-orders now and expect the lens to be available mid February 2020.
Key Features
An anodized semi-satin finish
Simple and sophisticated design and high build quality
Creates smooth bokeh thanks to a super fast 1.8 aperture
Tokina's exclusive Super Low Reflection Coating with water, oil and dust repellent
Anti-mist abilities
Quiet and speedy autofocus
Take advantage of Sony's in-body 5-axis IS
Developed in accordance with Sony's licensed specifications
Full Product Specification Here >
Images from the Tokina ATX-M 85mm F1.8 FE Lens