Take advantage of these opportunities to meet the manufacturers and experience selected products through demonstrations.
Come and get great hands on experience with select new products.
What Manufacturer day would be complete without great offers on the day! All Manufacturer days are hosted at our Dursley showroom and the surrounding town

---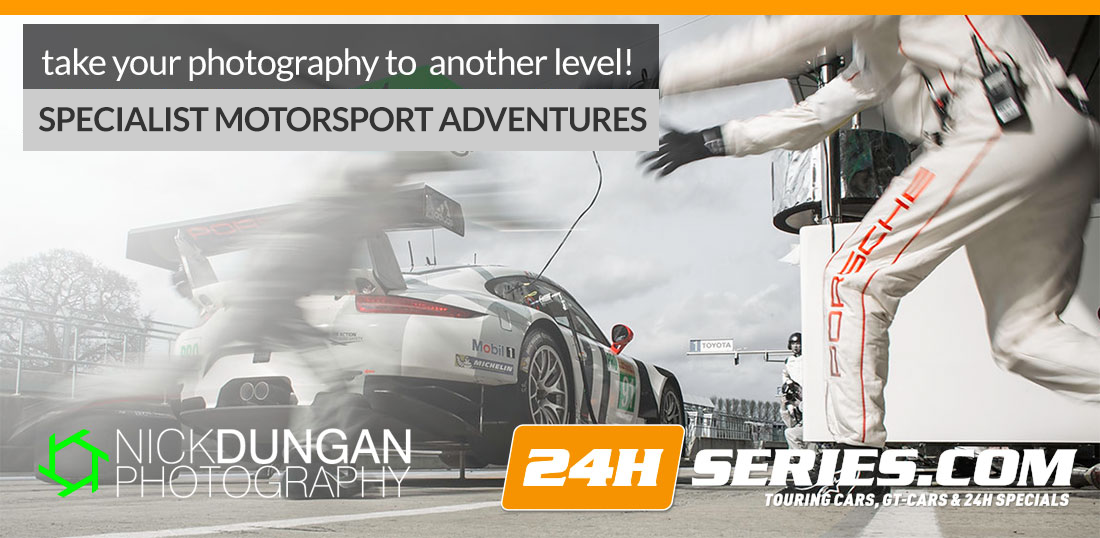 Fantastic motorsport-photography adventure...
Don't miss our incredible motorsport photography events, exclusively available from Clifton Cameras. Hosted by award-winning professional photographer Nick Dungan, learn how to expand your photography skills with an access all areas passes, team access and photography workshops at the 24 Hour Series events.
We have only six places available on each, once-in-a-lifetime-opportunity event. You will get to work closely with Nick throughout the event, capturing images trackside, from the pit-lane to the podium. This fully accredited workshop will allow you and your camera, unprecedented access to the racing, the cars and the drivers!

---

In 2018 we are planning to run some nature events with Swarovski Optik. These events will aim at giving you a great chance to try out the latest optics from Swarovski out in the wilds and a chance to learn all about digiscoping.
---