Elinchrom D-Lite RX One Head
Delivering approximately twice the power of speedlights, the D-Lite RX One is a small but robust compact flash from Elinchrom. The versatility of the Elinchrom system remains in its accessory range. where it is difficult to change the hard nature that characterises speedlights, Elinchrom has some of the best accessories allowing photographers to change the nature of their light, to suit their style. Used on location, the D-Lite RX One is the perfect creative companion to an existing Speedlight system, making use of the built-in intelligent slave cell to offer perfect flash synchronisation.

100 Ws down to 6 Ws power range, perfect for small environments and shallow depth of focus.
Very short flash durations offer sharper images.
Exceptional colour balance across the power range.
Integrates fully into the Elinchrom flash and accessory systems.

Skyport delivers the most comprehensive synchronisation and control, and it's unique to the whole Elinchrom system. Your creative edge in lighting.
Intelligent pre-flash detector system enables the full use of D-Lite RX One with speedlights.
5V sync socket for maximum protection of digital cameras.
Temperature controlled cooling fan.
Flash Confirmation option. The modelling lamp switches off/on to confirm the flash has been triggered.
Adjustable proportionality of the modelling lamp range.
Programmable ready beep tone.
The accessory bayonet accepts the complete range of light modifiers.
Centred 7 mm umbrella shaft enables also the use of the unique Elinchrom Deflector set.
Stand bracket with additional umbrella fitting for larger umbrella shafts.
User replaceable plug-in flashtube.
Multi-voltage auto-detection: 90-270 V (excluding modelling lamp).
Variable f-stop steps : 1/1, 1/2, 4/10, 1/3, 2/10 or 1/10 steps are available.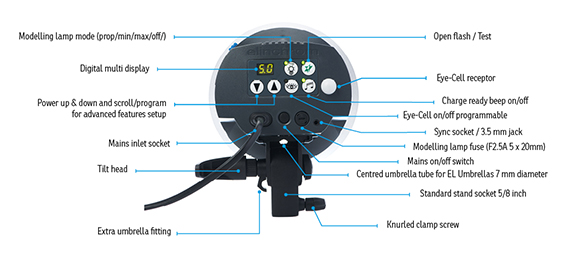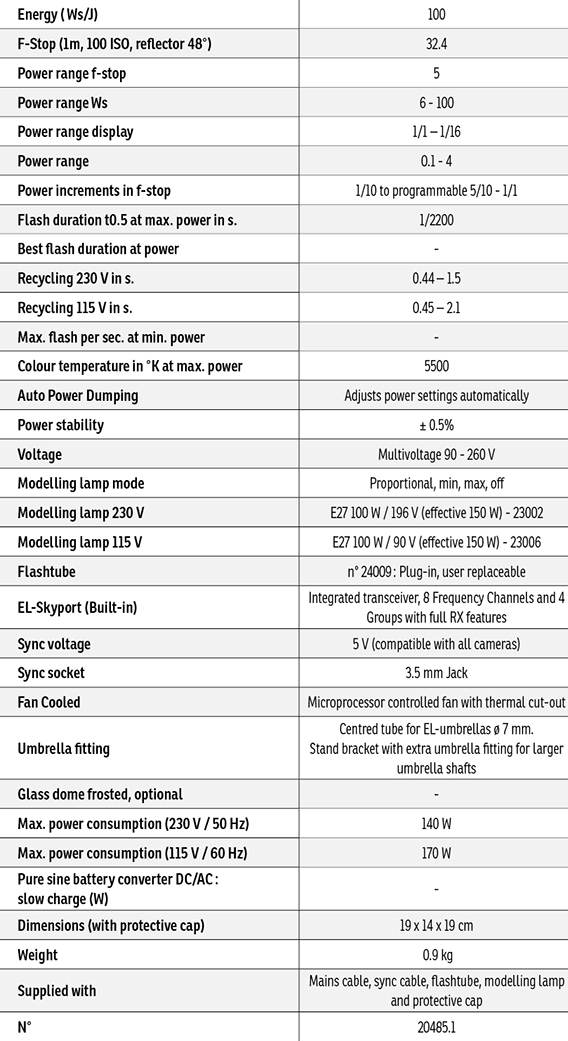 Find related accessories to the Elinchrom D-Lite RX One Head here. The discount highlighted will be received if you add the items as part of a bundle. Keep an eye out for exclusive deals on photographic equipment and accessories here!