Hahnel Captur Timer Module
There are accessories available that help you to expand the functionality of the Captur device.
The first of these is the Module - Timer.

This accessory for the Captur will give you endless photographic opportunities & is ideal for time lapse & long exposure photography.
Fully programmable timed sequence of delay timer, interval timer, exposure count & exposure length setting
Connect wirelessly to the camera using the Captur (sold separately)
High-tech, reliable wireless 2.4GHz transmission up to 100M
DCM - Digital Channel Matching
Powered by AA batteries
Connect wirelessly to camera using the 'Captur' (sold separately)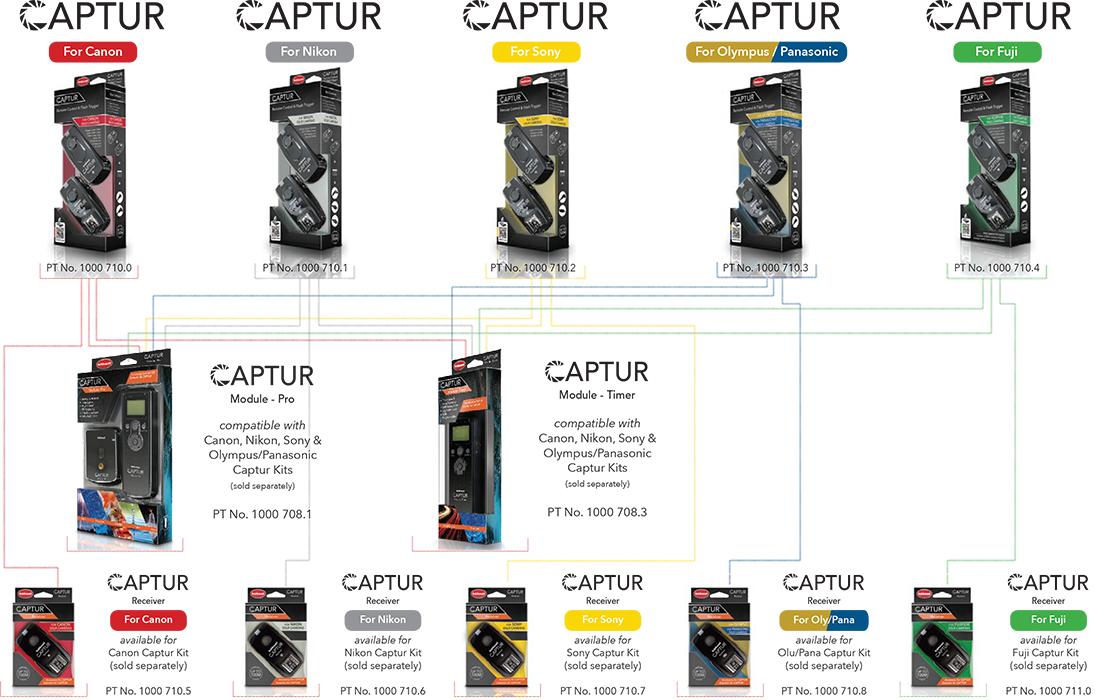 Find related accessories to the Hahnel Captur Timer Module here. The discount highlighted will be received if you add the items as part of a bundle. Keep an eye out for exclusive deals on photographic equipment and accessories here!
Hahnel Captur Remote Control & Flash Trigger
Normal Price £59.00