Landscape Photography Workshop Hosted by Craig Pitts, March 5th 2020
---
Join Clifton Cameras, Sony and LEE filters for an Introduction to Landscape Photography hosted by Craig Pitts. Craig is a portrait and commercial photographer working in the South West of the UK and abroad.
This introductory workshop will lead amateur and veteran photographers alike through the best techniques for creating stunning landscapes. Supported by LEE filters, we will aim to supply you with a range of filters to try, just tell us the lens you'd like to use before the event. There will also be the opportunity to try some Sony Full Frame cameras.
The workshop will take place between 4pm to 8pm on Thursday, March 5th 2020.
In this Workshop:
Location planning

Use of LEE Filters

Try a Sony Full Frame camera

Camera Settings and Exposure

Focal Length

Shooting for Post-process
Who is Craig Pitts?

Craig is a portrait and commercial photographer based out of Bristol, United Kingdom.

Craig quit working in Finance in 2014 and moved to Australia where he discovered a passion for creating imagery.

Craig loves to combine beautiful people and spectacular places and then adds his own unique brand of post-processing to craft vibrant imagery with contrast and attitude.

Visit Craig's website here.

What can you expect at this Workshop?

During this workshop, Craig will lead you through some great techniques for shooting Landscape photographs. You will learn to experiment with longer exposures, using filters to perfect your exposure.

Craig Pitts
---
Itinerary:
The workshop is set to run from 4pm - 8pm (meeting from 3:30pm) and will be based at Severn Beach, South Gloucestershire.
We will meet under the Severn Bridge from 3:30pm, there is no car park but you can park along Beach Road (see map below)
As this location is pretty exposed to the elements, please bring appropriate clothing, I will double-check the weather a few days before to make sure it will be safe to run the workshop given our recent storms. If you don't receive an email saying otherwise then do assume the workshop is still going ahead.
As for gear, I'd recommend bringing a range of lenses, this location is great for wide-angle shots as well as tighter telephoto shots. Sony are also supporting the event and will be there with a range of gear for you to try should you wish.
If you'd like to try out some LEE filters, just let us know what lens you plan on bringing along and we'll endeavour to provide these to you.
We also recommend bringing a remote release if you have one - but this is not vital.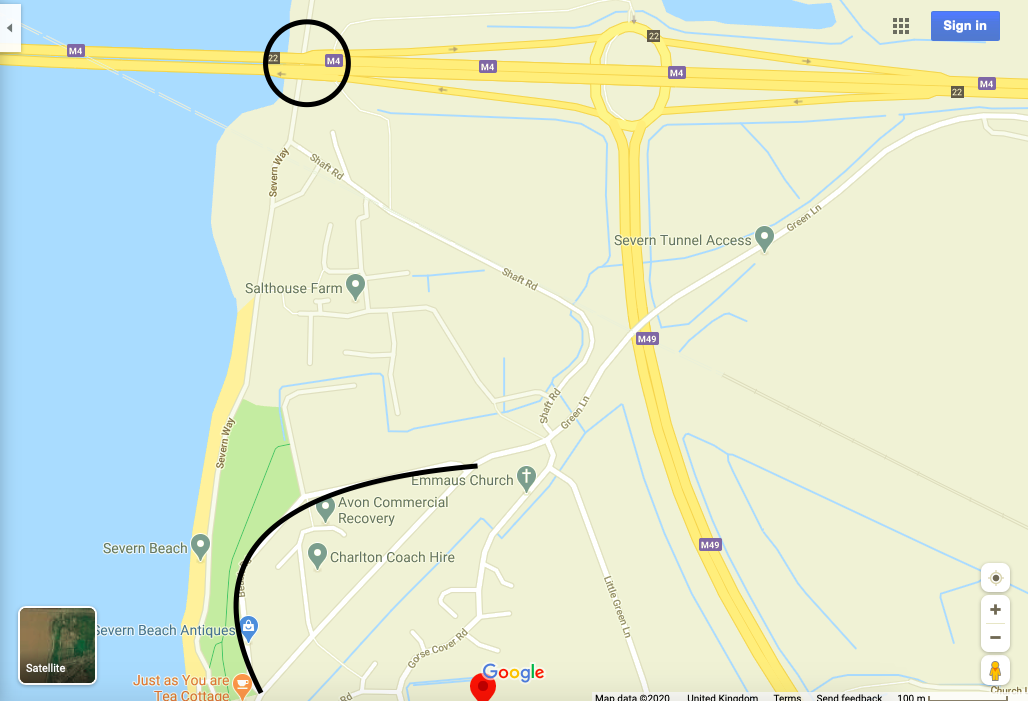 ---
Samples of Craig's Work: