| | |
| --- | --- |
| Manfrotto Shop | |
Award winning excellence!


Manfrotto Supports have been conceived to satisfy the needs of every photographer and videographer. All Manfrotto supports rely on high quality materials, technological expertise and innovation combined with superior Italian design.

All Manfrotto's professional Photo solutions follow photographers through thick and thin to enable them to capture the perfect shot. Each product is designed to be the perfect solution for a specific photographic style and camera type.

Manfrotto Video Supports are more than a range of sturdy, user-friendly products for shooting video: with a broad array of fluid heads and video tripods, Manfrotto offers equipment that is perfectly suited to the varying needs of different users. In addition, Manfrotto offers a complete range of fluid video monopods and alternative supports such as sliders and rigs, accessories, remote controls, arms, clamps, bags, straps and much more.

Manfrotto provides a comprehensive system of solutions supporting photographers and videographers in every step of their creative achievements. High quality products conceived to be the perfect companion for both professionals and enthusiasts, helping them achieve the perfect shooting experience.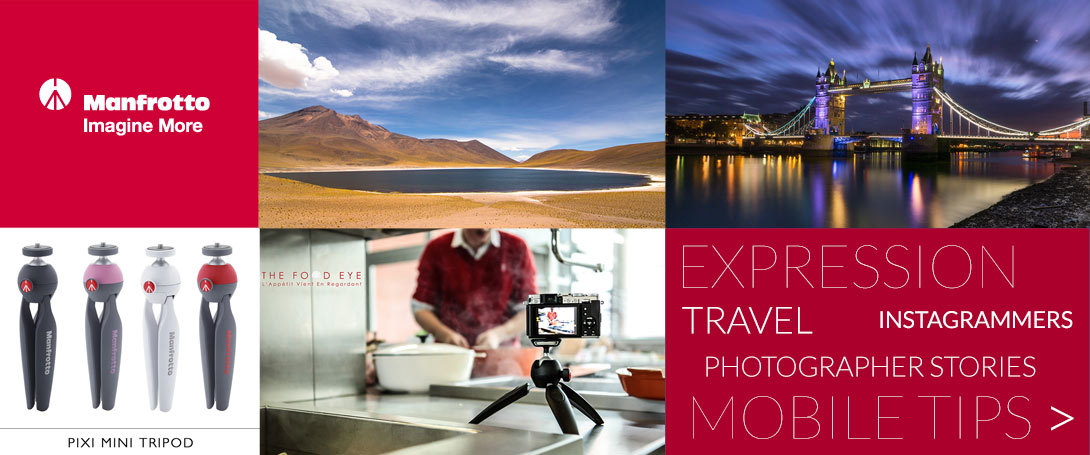 INSPIRATIONAL IMAGES AND THE STORIES THEY TELL - FROM THE EVERYDAY TO THE UNEXPECTED - DISCOVER MORE. CREATE MORE. SHARE MORE.