AVAILABLE FROM A PROPER CAMERA SHOP AT AN INTERNET PRICE

OFFICIAL UK STOCK, WITH ALL THE NORMAL ACCESSORIES IN THE BOX.

INCLUDES 2 YEAR WARRANTY
WE ARE A PLUSTEK SPECIALIST AND ARE HAPPY TO OFFER ADVICE OR ANSWER YOUR QUESTIONS. PLEASE RING ON 01453 548128THESE ARE OFFICIAL UK STOCK, AND COME WITH ALL THE UK ACCESSORIES (NOT FRENCH PLUGS ETC. LIKE SOME OF OUR COMPETITORS !!AS WE ARE PHOTO SPECIALISTS YOU CAN BE SURE OF EXCELLENT CUSTOMER SERVICE AND FREE TECHNICAL HELP.HAVE YOU SEEN A BETTER UK DEAL? DO YOU WANT A DIFFERENT BUNDLE?IF YOU HAVE PLEASE RING US ON 01453 548128, WE WILL TRY OUR HARDEST TO COMPETE WITH ANY UK SUPPLIER, A HUMAN BEING AT THE END OF THE PHONE GUARANTEED !!



Plustek OpticFilm 8100
Plustek OpticFilm 8100 is a dedicated and versatile film scanner with 7200 dpi optical resolution. Its light sources give images more precise color rendering with less power consumption. Two one-touch buttons make scanning easier and more efficient for sharing on websites such as Flickr, Facebook, Picasa, etc.
Compared with the conventional flatbed scanners, the Plustek OpticFilm 8100 provides a much smaller footprint. The scanner is about the same size as a loaf of bread and takes less space on one's desktop. All OpticFilm scanners also include a custom carrying bag that can be used for transportation or storage.
The Plustek OpticFilm 8100 and SilverFast software make a perfect combination. SilverFast Multi-Exposure® is especially for increasing the dynamic range, which adds more shadow details and eliminates noise. SilverFast NegaFix® with over 120 profiles for negative film guarantees best results when converting negatives into brilliant positives.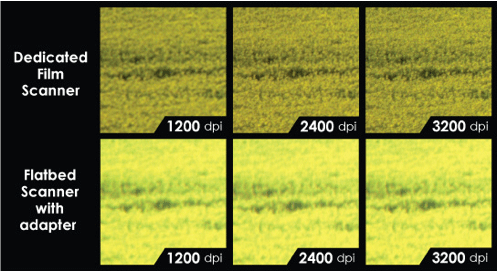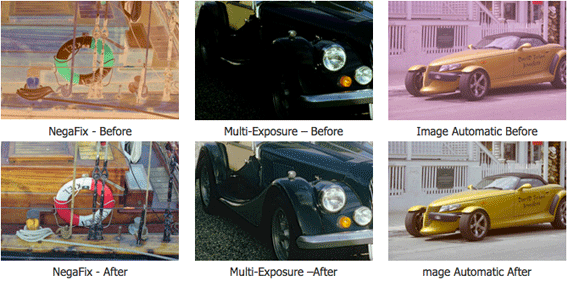 The Plustek OpticFilm 8100 scanner is bundled with the newest version of LaserSoft Imaging's acclaimed scanner software - SilverFast 8. Its WorkflowPilot® guides users through all scanning and processing steps. The new developed graphical user interface is more intuitive and easy to use. Meanwhile, multitasking capable and 64-bit hardware support is extremely fast and efficient. (For more information, please visit www.silverfast.com).
With the Plustek OpticFilm 8100 it is easier than ever to get started. It is the ideal film scanner for a wide range of users, including home users, lomographers, small office / workshop users, amateur photographers and photographers.
Features
7200 dpi resolution
48-bit color depth
64-bit hardware and software support
Enhanced with Multi-Exposure Function for quality image
USB High Speed 2.0 connection.
Product Specifications

Image Sensor

CCD

Light Source

LED

Hardware Resolution

7200 dpi

Scan Modes

Colour: 48-bit input, 24/48-bit output
Grayscale: 16-bit input, 8/16-bit output B/W: 1-bit

Dynamic Range

3.6

Scanning Speed

3600 dpi: Approx. 36 sec (Multi-Sampling ON)
7200 dpi: Approx. 113 sec (Multi-Sampling ON)

Scanning Area (WxL)

36.8 mm x 25.4 mm (1.45" x 1")

Preview Speed

Negative Film: Approx. 8 sec (Multi-Sampling ON)
Positive Film: Approx. 8 sec (Multi-Sampling ON)

Actiion
Button

IntelliScan, QuickScan

Power Supply

15 Vdc / 1.0 A

Interface

USB 2.0

Net Weight

1.6 Kgs (3.5 Lbs)

Dimensions
(W x D x H)

120 x 272 x 119 mm (4.73" x 10.7" x 4.7")

OS

Windows XP / Vista / 7
Intel-based Mac OS X 10.5 / 10.6 / 10.7

Hardware
Requrements

Windows PC
2 GHz Processor or faster
2 GB RAM main memory (4 GB RAM recommended)
10 GB free space on hard disk drive
CD/ DVD drive or internet connection

Mac
2 GHz Processor or faster (INTEL based processor, NO PowerPC )
2 GB RAM main memory (4 GB RAM recommended)
10 GB free space on hard disk drive
CD/ DVD drive or internet connection