Save even more by creating your own bundle!
Browse the categories below to reveal specially reduced items to go with this product, then click and add them to create your own unique bundle with discounted price.

Easily spread the payments with our range of finance solutions.
Choose the finance package that suits you best.
Apply from our checkout
Easy online application
Instant Decision
We process your order

Buy Now - Pay Nothing for 6 Months, means buy now and pay in full before 9/1/2021 (approx.) plus a £45.00 settlement fee and you will be charged absolutely no interest. You will be contacted by V12 Finance before the interest free period ends to explain your options. If you have not paid this sum in full by that date, interest of 19.9% APR representative will be charged from the date we told you your agreement was live. If you have made any partial repayments prior to this, interest will be charged only on the amount of credit that remains unpaid.
Price of Goods: £1,359.00
Summary
Pay 0% Deposit
Loan Amount £1,359.00
Total Payable on 9/1/2021 - £1,359.00 + £45.00 settlement fee
Cost of loan if paid by 9/1/2021 = £0.00
Finance is subject to status. Terms and conditions apply.



SWAROVSKI OPTIK, AVAILABLE FROM AN OFFICIAL SWAROVSKI OPTIC SPECIALIST CENTRE AT AN INTERNET PRICE !!
OFFICIAL UK STOCK, WITH ALL THE NORMAL ACCESSORIES IN THE BOX.

INCLUDES 2 YEAR WARRANTY
WE ARE A SWAROVSKI SPECIALIST AND ARE HAPPY TO OFFER ADVICE OR ANSWER YOUR QUESTIONS. PLEASE RING ON 01453 548128
THESE ARE OFFICIAL UK STOCK AND AS WE ARE BINOCULAR SPECIALISTS YOU CAN BE SURE OF EXCELLENT CUSTOMER SERVICE AND FREE TECHNICAL HELP.HAVE YOU SEEN A BETTER UK DEAL?IF YOU HAVE PLEASE RING US ON 01453 548128, WE WILL TRY OUR HARDEST TO COMPETE WITH ANY UK SUPPLIER, A HUMAN BEING AT THE END OF THE PHONE GUARANTEED !!
---
Swarovski CTS 85 + Case
The new extended CTS 85 is the successor model to the CT 85. With the many improvements to detail, this new telescope once again sets new standards. Particularly striking, however, are the new, more ergonomic design with full rubber outer casing, already a popular feature on other Swarovski Optik telescopes, and also the special carrying harness. Furthermore, the CTS 85 boasts a wide selection of eyepiece lenses, so that users can be prepared for every possible observation situation.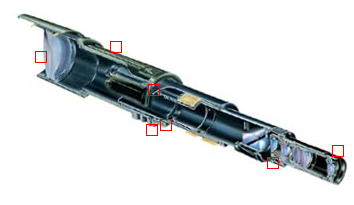 Optium color fidelity and maximum light transmission for bright and clear images, whatever the light conditions.


Shock and noise dampening rubber armouring. Pleasant to handle, even in cold weather.




Filter system for cleaning air. Keeps dust and dirt out for clean and clear lenses and prisms.




Tripod connection thread for 1/4" & 3/4" screws.


Special mechanism for constantly precise, jerk-free extension.



Bayonet fitting for rapid and simple lens changeover.



The scale for range adjustment allows faster focusing.


Eyepiece with eyecups which can be turned back: full field of view for eyeglass-wearers as well
Functional temperature: -20 to +55° C (-4 to +131° F)
Storage temperature: -30 to + 70° C (-22 to +158° F)
Submersion tightness of CT, CTC and CTS: depending on construction not waterproof
Submersion tightness: 4 m (13 ft) (filled with nitrogen)
Objective lens focal length: 460 mm (18.11 in)
CTS 85
Eyepiece
30xSW
Eyepiece
45xSW
Eyepiece
20-60xS
Magnification
-
30x
45x
20-60x
Objective lens diameter (mm)
85
-
-
-
Objective lens diameter (in)
3.35
-
-
-
Exit pupil, diameter (mm)
-
2.8
1.9
4.3-1.4
Exit pupil, diameter (in)
-
0.11
0.07
0.17-0.06
Eye relief (mm)
-
20
18
17
Eye relief (in)
-
0.79
0.71
0.67
Field of view, real (m/100 m)
-
42
28
36-20
Field of view, real (ft/1000 yds)
-
135
84
108-60
Field of view, real (degree)
-
2.4
1.6
2.1-1.1
Field of view, apparent (degree)
-
66
66
40-65
Shortest focusing distance (m)
8
-
-
-
Shortest focusing distance (ft)
26
-
-
-
Diopter correction at 8 (dpt)
> 5
-
-
-
Twilight factor (DIN 58388)
-
50
62
41-71
Objective filter thread
-
-
-
-
Length, approx. (mm)
246/436
73
78
86
Length, approx. (in)
9.7/17.2
2.87
3.07
3.39
Weight approx. (g)
1400
250
260
260
Weight approx. (oz)
49.9
8.8
9.2
9.2