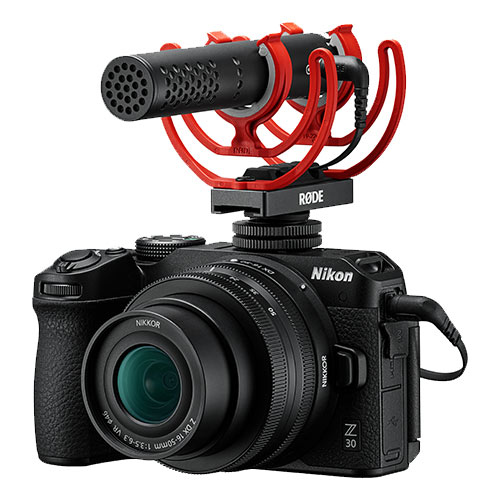 New Nikon Z30
The new Z30 Mirrorless APS-C Camera from Nikon has landed!
---
Perfect Entry To Mirrorless
The Z30 is the ultimate entry to Mirrorless Photography for Nikon users. With a 20.9MP APS-C Sensor, a lightweight and compact body offers users an affordable way to step things up.
The camera has been designed with Vloggers and Content Creators in mind. You can record 4K videos to create professional-grade content. High Definition video can be captured for up 120mins straight depending on the conditions.
The Z30 comes in 3 options. Body Only, with a 16-35mm lens and an ultimate twin-lens kit with a 50-200mm in the mix to provide everything you need.
---
New Nikkor Z 400mm f4.5 VR S Lens
We can't also neglect to mention the brand new 400mm Z lens that has just been released! Nikon has designed this impressive lens to be lightweight, balanced and compact. with up to 6 stops of Vibration Reduction (Camera Model Dependant), this is a must-have for any sports or wildlife photographer's bag when shooting with Nikon Z Mirrorless Cameras.
---
Any questions?
If you have any queries relating to this product or anything else; please don't hesitate to contact our friendly team of experts. Click here or use our live chat feature below.
---
New Nikon Z30 and 400mm Lens
Explore the whole range