Easily spread the payments with our range of finance solutions.
Choose the finance package that suits you best.
Apply from our checkout
Easy online application
Instant Decision
We process your order

Buy Now - Pay Nothing for 6 Months, means buy now and pay in full before 16/1/2021 (approx.) plus a £45.00 settlement fee and you will be charged absolutely no interest. You will be contacted by V12 Finance before the interest free period ends to explain your options. If you have not paid this sum in full by that date, interest of 19.9% APR representative will be charged from the date we told you your agreement was live. If you have made any partial repayments prior to this, interest will be charged only on the amount of credit that remains unpaid.
Price of Goods: £999.00
Summary
Pay 0% Deposit
Loan Amount £999.00
Total Payable on 16/1/2021 - £999.00 + £45.00 settlement fee
Cost of loan if paid by 16/1/2021 = £0.00
Finance is subject to status. Terms and conditions apply.
Sigma 28mm 1.4 DG HSM Art Lens - Sony E Mount
The Sigma 28mm 1.4 DG HSM Art Lens combines 2 "F Low Dispersion" glass elements with 3 "Special" Low Dispersion glass elements. The lens also boasts super-fast autofocus which instantaneously captures movement, alongside 3 aspherical lenses which include a large-diameter aspherical lens - these provide excellent correction of the usual magnification chromatic aberration found when normally using wide angle lenses.
A classic angle of view, with the latest in modern lens design
The Sigma 28mm 1.4 DG HSM Art Lens gives you an angle of view associated with an era of film photography that still draws photographers in today! Accommodating this fascination, alongside the requests of many photographers - Sigma has produced this lens with familiar 28mm art line quality used in this already best-in-class range of wide angle lenses in Sigma's Art line.
How does the Sigma 28mm 1.4 Art Lens perform?
Incorporating 2 FLD ("F" Low Dispersion) glass elements and 3 SLD (Special Low Dispersion) glass elements - plus 3 aspherical lenses, including a large-diameter aspherical lens - the lens gives the photographer ultimate correction of the magnification chromatic aberration which you'd normally find in wide-angle lenses. This means you get a higher resolution over the full sensor, plus correction of sagittal coma flare and distortion is minimised to the highest extent.
How well does the Sigma 28mm 1.4 DG HSM Art autofocus?
With Sigma's HSM Hypersonic Motor, the lens autofocuses at impressive speeds - plus updated algorithms give this autofocus system almost immediate tracking of photography movements.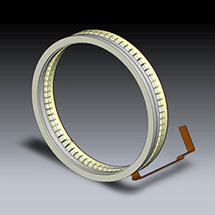 What conditions is the Sigma 28mm Art lens best for?
With oil and water repellent coatings on its front elements, the 28mm Art Lens also features a splashproof and dustproof design making it great for most shooting conditions. The speedy autofocus and the overall performance makes this a great lens for street photography, night skies and landscape photographs.
The front and rear lenses have an oil and water repellent coating giving peace of mind and making maintenance a lot easier.

A splashproof and dustproof structure gives extra protection for your lens. It features a set of specially design seals at the manual focus ring, zoom ring, cover connection and mount connection.