Hahnel Captur Module Pro
The Captur Module - Pro has built-in motion, light and sound sensors as well as a AUX socket to connect 3rd party sensors such as pressure plates.
Also included is the Module - IR which can trigger the camera when a moving subject breaks the beam. Ideal for wildlife and sport's photography.
Captures Time Lapse Photography, High Speed Photography, Motion & Wildlife Photography

Four built-in sensors (light, sound, Laser*& IR)
Auxiliary port allows to connect 3rd party sensors such as pressure plates, humidity & temperature sensors
Fully programmable timed sequences including delay, interval timer, exposure count & exposure length setting
Shutter release button with autofocus, single & continuous shooting & bulb mode
Connect wirelessly to camera using the 'Captur' (sold separately) or directly with the Captur Cable Pack (See bundle options above)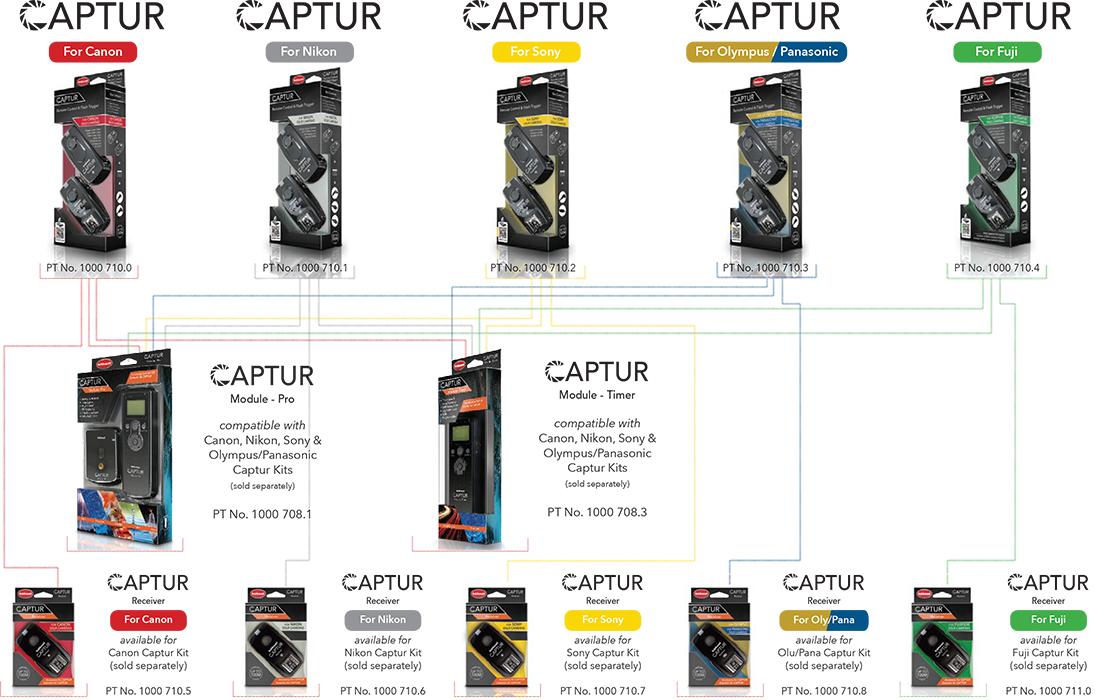 Find related accessories to the Hahnel Captur Module Pro here. The discount highlighted will be received if you add the items as part of a bundle. Keep an eye out for exclusive deals on photographic equipment and accessories here!
Hahnel Captur Additional Receivers
Normal Price £35.00
Hahnel Captur Remote Control & Flash Trigger
Normal Price £59.00
Hahnel Captur Cable Pack
Normal Price £8.00