Hahnel Captur Module Pro for Wildlife Photography and More
Allow me to introduce myself, my name is Mark and I work at Clifton Cameras. In my spare time, I'm a keen photographer who likes to experiment with different styles and techniques. I have neither the budget nor space for many gadgets so when I was asked to try the small yet perfectly formed Hahnel Captur Module Pro I was intrigued.
I already have the Hahnel Captur and am very impressed by the flexibility this gives me when using flash guns. Would the Captur Module Pro be a piece of kit that would really benefit me and allow me to develop my creativity? Or just another gimmick that I don't actually need?
---
First impressions
The Captur Module Pro comes in a small, neatly packed box comprising the Captur Module Pro, a Module IR (InfraRed), 4 AA Batteries, and a manual. That's it. For the eco-conscious, the packaging is biodegradable and compostable too.
---
On to the tech stuff…
The Hahnel Captur Module Pro is an accessory that must be used with the Hahnel Captur system (sold separately). Using a variety of sensors and programming, the Captur Module Pro allows you to set up a camera wirelessly to take time-lapse photos, capture fast-moving objects, wildlife and so much more. Meanwhile, the Module IR triggers the camera when a moving subject breaks the laser, ideal for wildlife shots and sports photography.
Click on any of the images to view in full resolution.
---
Built-in light sensors
To capture the perfect time-lapse, high-speed or motion image, the Captur Module Pro has four built-in sensors; Infrared (IR), lіght, laser* and sound. (*laser pen required, sold separately)
Let's look at each of the built-in light sensors.
Infrared (IR): The Module Pro's built-in infrared sensors allow you to set up your camera to trigger when something breaks through the infrared beam. The transmitter and receiver can be set up an impressive 12m apart, fantastic for wildlife and sports photography. Or how about trying water droplets hitting a surface? Read on to find out how I got on experimenting with the IR.
Light: The Module Pro has programmable light level settings. The built-in sensor is responsive to sudden changes in light levels so when the light goes above or below your programmed level, the camera or flash is triggered. This is perfect for capturing lightning and fireworks images.
Laser: A laser pen (sold separately) is required to support this function. When the subject breaks the laser beam, the Module Pro laser sensor detects it, triggering your camera to take the photo. This would be great for wildlife shots and macro photography.
Sound: The Module Pro sound sensor is also programmable and can be set to react to different levels of sound. The sensitivity can be adjusted so that when the sensor picks up noises such as whizz, crack, bang, or pop, the device will trigger your camera to take a photo. Great for capturing the sound of glass shattering or a balloon popping. I experimented with the latter, see below for the results.
---
Programmable times sequences
The Module Pro features a range of fully programmable timed sequences including delay, interval timer, exposure content and exposure length setting, meanwhile the shutter release button has autofocus, single and continuous shooting as well as bulb mode.
---
Тіmе Lарѕе Рhоtоgrарhу
Want to up your videography game? The Module Pro allows you to take multiple photographs at pre-programmed intervals over a long period of time and then edit the images into a moving sequence. Landscapes, cloudscapes, slow-growing plants and more come to life using time-lapse photography.
---
Lоng Ехроѕurе
This type of photography can bring real life into your photographs by capturing moving objects with longer exposure times. Use the Module Pro to create fantastic shots of starscapes, waterfalls, misty landscapes, seascapes and so much more.
---
This all sounds great but what is it like in practice?
---
For Wildlife
My first set-up with the Module Pro was testing the infrared. I headed off to local woodland, found a fallen log, laid out some bird seed and sat for a while quietly observing to understand which direction the birds were coming in from. Using a pair of mini tripods I was able to set up the Captur Module Pro and Module IR on the log, with my Canon 5D Mark IV ready to take the shot.
It took a while and lots of practice shots to get the height and angles right, but once found I set the unit to 'no delay' and to fire in 2-second bursts. I used my own Captur to receive the signal which paired with the Captur Module Pro very easily.
An hour later I had over 1000 photos to go through! A lot of the images had just missed the shot I was after but some caught the birds coming and going and gave me some excellent results.
Click on any of the images to view in full resolution.
---
For Droplets
My second attempt with the infrared was to capture a strawberry dropping into a glass of water. This proved more of a challenge. At first, I kept missing the drop so tried a combination of raising the beam higher and experimenting with the settings. I removed the delay but kept the 2-second burst setting which resulted in more success.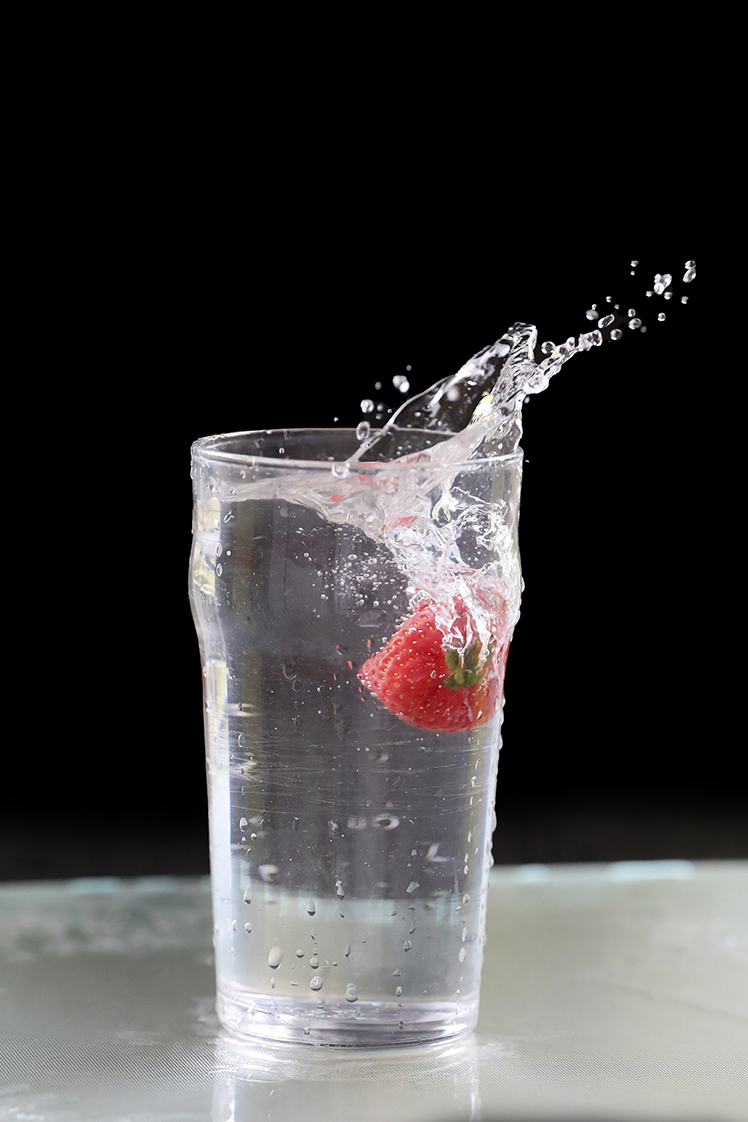 Click on the image to view in full resolution.
---
For Sound
The third and final image I wanted to try was to test the sound sensor. With the help of my son, we headed to the garden to explode water balloons. I set the sound sensitivity to its highest setting as we were outdoors. This gave a great image very quickly.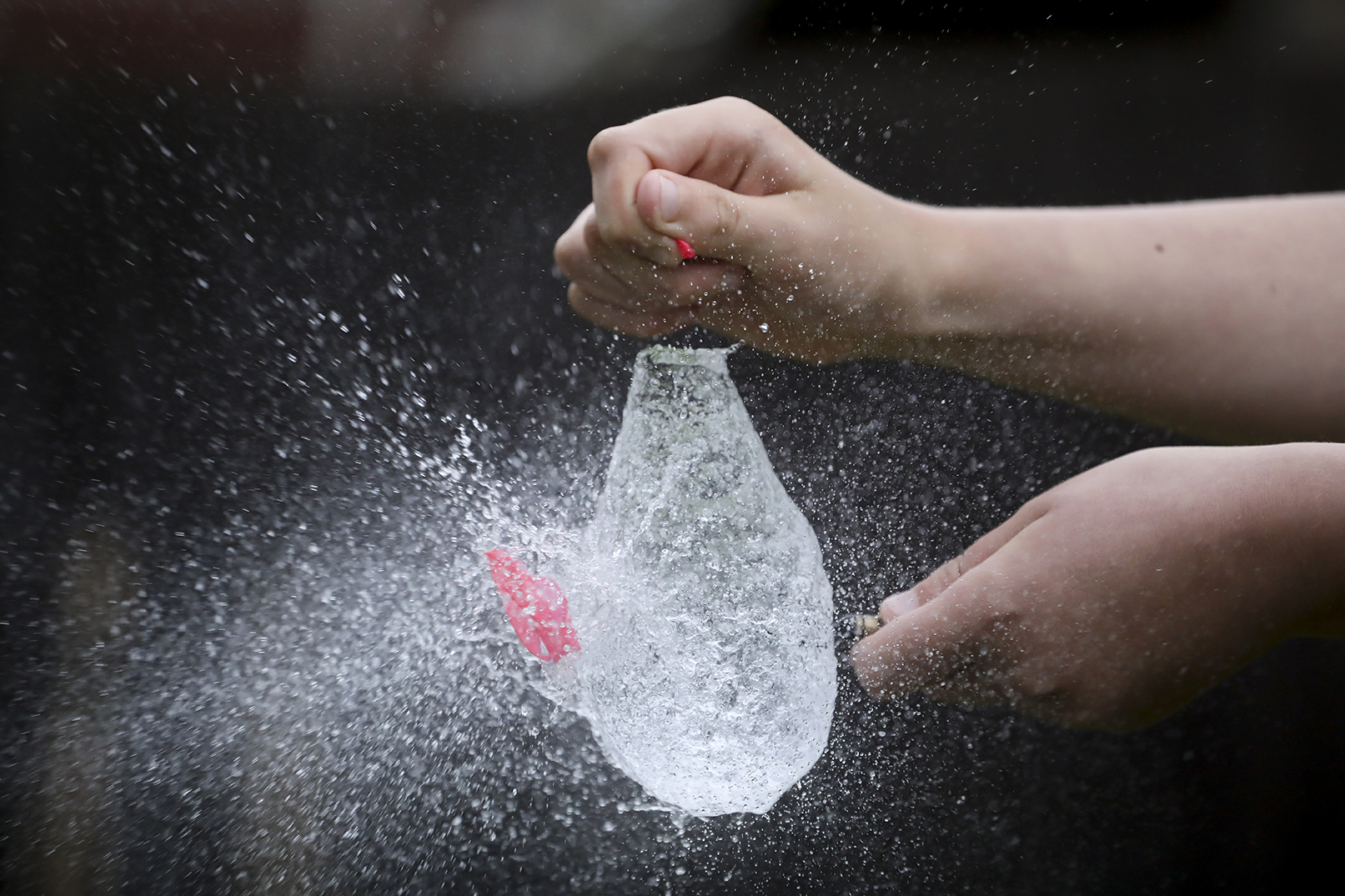 Click on the image to view in full resolution.
---
Would I buy one?
So what are my thoughts? Do I need the Hahnel Captur Module Pro to add to my bag of gadgets? My answer would be a resounding yes. I feel like I have only started to scratch the surface of the possibilities that the Module Pro has to offer. In the studio, this would be a creative's best friend as by adding the Module Pro receivers you could trigger lights to really make the images pop.
For nature photography, the Module Pro would allow you to set up the camera in places where normally you would be in the sight of nervous animals. With a range of up to 10 meters on the infra-red, you can get animals ranging in size from deer to hedgehogs as they pass through.
For anyone who wants to get creative with the Hahnel Captur Module Pro, there really is something for everyone who wants to expand their creativity. I'm already planning my next creative idea with it.
---
I'm convinced! Where can I buy it?
You can find the Hahnel Captur Module Pro on our online shop here >
---
Read next:
---
Thank you!
Thanks for taking the time to read our blog, we really do hope they help you out and answer some of your questions. If you still have some unanswered, then please feel free to get in touch with our team of experts.
We have a LiveChat option on our website and we can, of course, be contacted via our email, we're also on the end of the phone too! Read more on how to contact us here >
---
Want to write for us?
If you've got experience with producing content on photo, video and/or optics products or techniques then we would love to hear from you. Contact our blog editor, Bea, with a sample of your work at bea@cliftoncameras.co.uk.