Sony FE 50mm F1.8 Prime Lens
Impressive optical performance for Sony cameras, precision engineered for versatility and reliability in a wide range of applications.
MTF Chart
MTF (Modulation Transfer Function) describes how well a lens can reproduce fine details, measured as the degree of contrast achieved between finely spaced lines.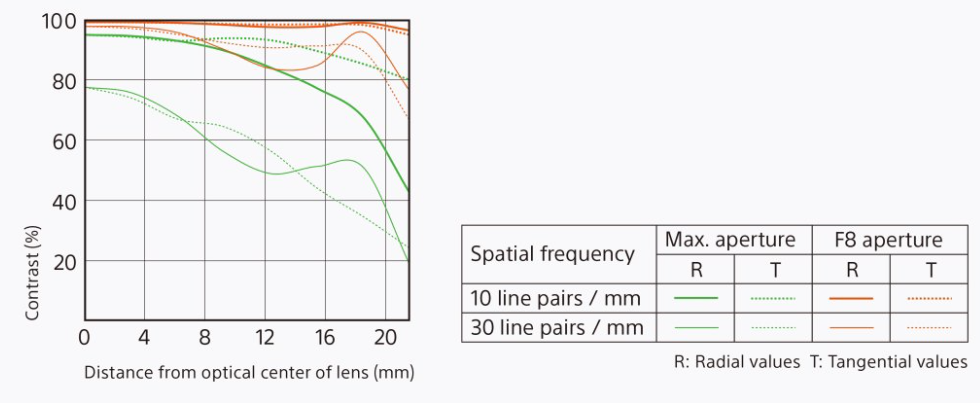 Find related accessories to the Sony FE 50mm F1.8 Prime Lens here. The discount highlighted will be received if you add the items as part of a bundle. Keep an eye out for exclusive deals on photographic equipment and accessories here!
Hoya NX-10 UV Filter
Normal Price £19.00
Hoya NX-10 Circular Polarising Filter
Normal Price £26.97
VisibleDust Magic Cleaner Cloth
Normal Price £7.50
Lenspen Brush Original
Normal Price £11.00