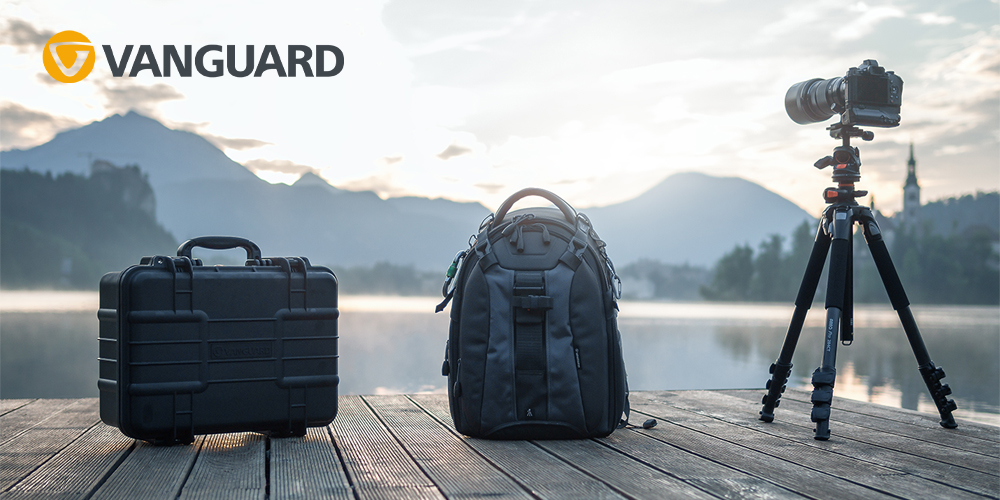 Vanguard Shop
#MakeUpYourOwnMind
Clifton Cameras are proud stockists of Vanguard products. Known for its rugged bags, adaptable tripods and bright optics, Vanguard has over 30 years of experience in the industry. They are a go-to product for many photographers and thrill-seekers thanks to their superb adventure-proof designs. For expert advice on buying the perfect Vanguard kit for you get in contact today – we are always here to help!
---
Vanguard Bags
Buy Vanguard Bags, Camera Cases, Backpacks and Luggage from Clifton Cameras. Packed with pockets and functionality, there is something for everyone in our collection of VEO, Altra, Action, Rise and Sky bags. Combining high standards in design with in-depth user research, Vanguard aims to support photographers across the board.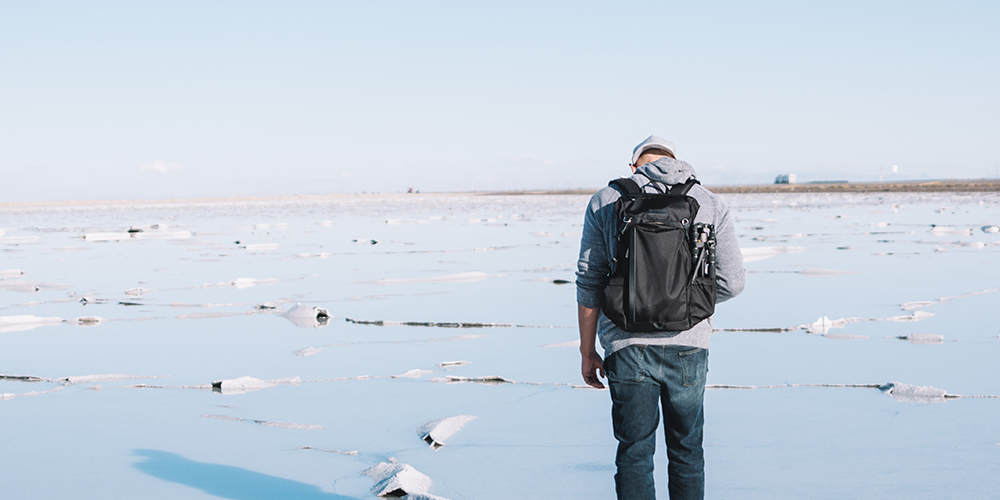 Backpacks
Vanguard has a vast range of high-quality photography backpacks to choose from. Whether you are looking to hold just a camera with a few lenses, or need something that can fit a 70-200mm telephoto lens, there is a Vanguard backpack for you. Many of their bags such as the VEO ADAPTOR S46 include multiple compartments for organised storage. The VEO Range T 48 makes an excellent smaller everyday bag. Or, check out the VEO Select 43 RB, with its water-tight roller-top. Take a look at all our Vanguard Backpacks here >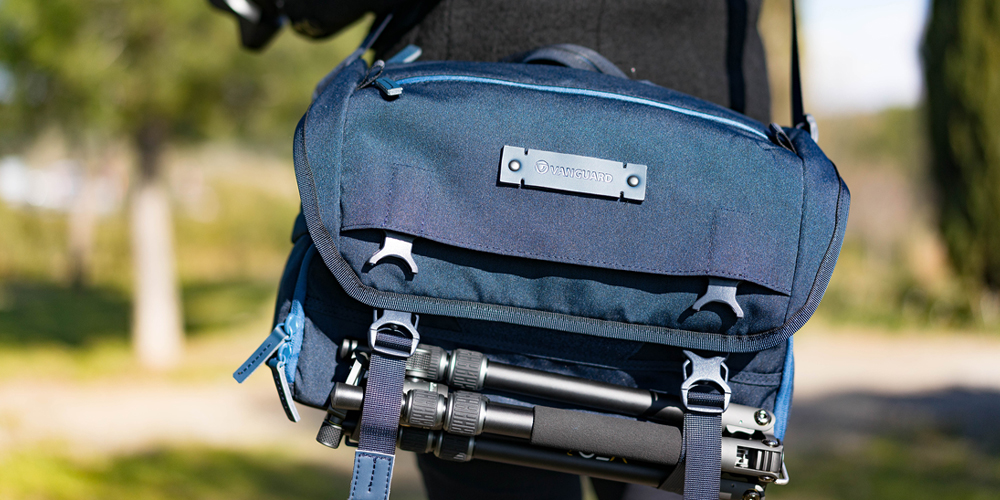 Shoulder Bags
Swing your bag round and round! Shoulder bags are one of the best options for when you need fast access to your photography and videography kit. With our range of Vanguard Shoulder Bags, there are practical and stylish options for you to choose from. The VEO Range 38 is a classic design and one of our top seller's thanks to its many pockets and dedicated tripod holder. Alternatively, carry it all with the VEO Select 36S, with room for 3-5 lenses, accessories and a 13" laptop this one has it all. Check out all our Vanguard Shoulder Bags here >
Hard Cases

These super-tough Hard Cases are the most durable choice for taking your kit to extreme and remote environments. Waterproof up to 5 metres underwater Hard Cases like the Supreme 53D can also keep your equipment safe down to -40ºC. Meaning your only limit is your sense of adventure. View all our Vanguard Hard Cases here >

Roller Cases

Ideal for travelling with photography and videography equipment, Vanguard Roller Cases do the hard work for you. These cases, like the stylish VEO Select 59T, are perfect for photographing in the city. Alternatively, pack your bags and be ready for air travel with the VEO Select 42T that meets carry-on sizes for most airlines. View all our Vanguard Roller Cases here >
---
Optics
Having won multiple awards for their advancement of optical designs, you can trust a pair of Vanguard Binoculars or a Vanguard Spotting Scope to deliver bright and clear sightings of nature's finest. All Vanguard Optics have a level of water and fog resistance that goes hand-in-hand with their outdoor use. Whether you are birding, whaling, watching sport, or just curious as to what's at the bottom of your garden, Vanguard has the product for you.
Binoculars

Vanguard Binoculars make an excellent accompaniment to a long walk. The VEO HD2 8x42 Binoculars feature superb optics with Phase-corrected Bak4 roof prisms and are ultra-lightweight yet sturdy, excellent for tracking fast-flying birds. For the perfect travelling pair check out the 8x32 Endeavor ED II with Japanese ED glass these compact binoculars can fit into almost any coat pocket. To view all our Vanguard Binoculars click here >

Spotting Scopes

See further and clearer with a Vanguard Spotting Scope. Many of the Spotting Scopes, like the VEO HD 80A, come with zoom eyepieces included completing your kit for instant use. Their high-quality performance multi-coated lenses increase light transmittance for brighter and clearer images. Pair a Spotting Scope with a Birding Tripod too for the best birding setup. View all our Vanguard Spotting Scopes here >
---
Tripods
Tripods are an essential piece of kit whether you are a photographer, videographer, vlogger, or birder. They create a base from which to work and free your hands for lens and focus adjustments. Vanguard boasts a large range of tripods, all of which have gone through vigorous testing in the field so you can be assured that when you buy a Vanguard Tripod it is something that can be relied on.
Photography Tripods

Combining high engineering with in-depth research Vanguard aims to support photographers across the board. There truly is something for every kind of creator. For traditional photographers, the VEO 3+ range is packed with functionality and converts to a monopod for further manoeuvrability. For on-the-go vloggers, the VEO 3GO 235CB tripod folds down to just 33cm and includes remote Bluetooth shutter control for solo journeys. Find your perfect Vanguard Photography tripod by clicking here >

Spotting Scope Tripods

Able to withstand the heavier load of Spotting Scopes, these Vanguard Tripods are sturdy, durable and secure. Tripods such as the VEO 2PRO 233CO has a two-way pan-head for precise location adjustments. Spotting Scope Tripods are also ideal for digiscoping; create a solid base for you to photograph every bird, plane and train. For a unique view from your car the VEO 2 PH-28WM mounts to your car window for a secluded viewing space. Click here to find all our Vanguard Spotting Scope Tripods >
---