BAE Systems
August 2014 - BAE Systems

Although I'm primarily an automotive photographer, earlier this year I was lucky enough to be commissioned by BAE Systems to produce some new photography of various areas of their business. This includes the build and maintenance of some big bits of kit: Eurofighter Typhoon, submarines and commercial aircraft to name just a few, so it's an incredibly varied task that includes as many shots of people as it does product.

The BAE Systems project is still ongoing, but last month we travelled to Australia to photograph different areas of their business. Having purchased one of the new Pentax 645Zs (upgrading from my previous Pentax 645D) just days before we flew out, I was keen to try out the 645Z's low-light capability with the new CMOS sensor. I had also invested in a couple of Profoto B1 flash heads last month, and these were also amazing. The ability to shoot studio-style flash outdoors with full TTL (available on the EOS 1Dx only) was an absolute revelation.

We still have some more BAE Systems locations to visit, but in the meantime here's a selection of what we did in Australia: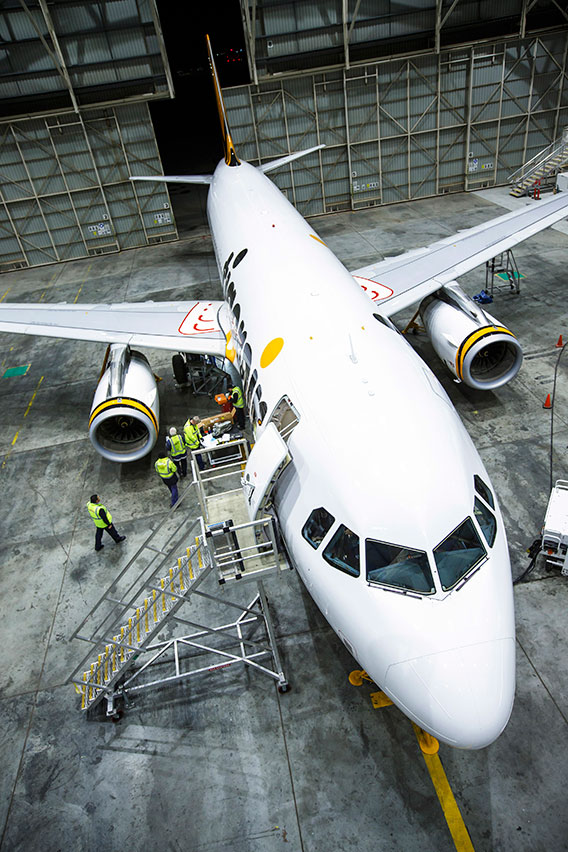 Commericial aircraft maintenance facility. Taken under existing light in the hanger using a scissor lift. It's always worth exploring angles away from standard head height!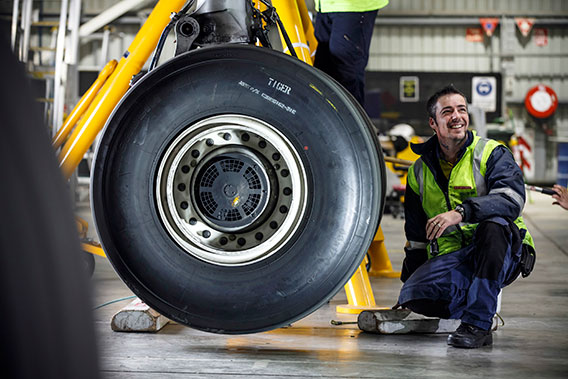 Part of that night's operations included jacking up an Airbus as part of that night's maintenance work - not something you see everyday. A subtle hint of flash from the new Profoto B1s helps to lift the subject.



Working on some heavy machinery - the great shapes of all the pipework offered a natural frame.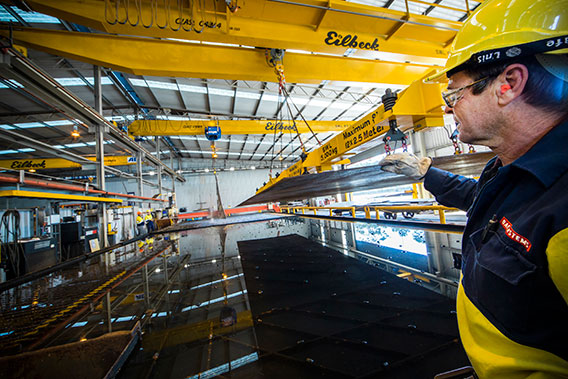 A strong sense of perspective using the fantastic Canon EF14mm F2.8L II super wide angle lens helps to show off the largest metal plasma cutter in Australia.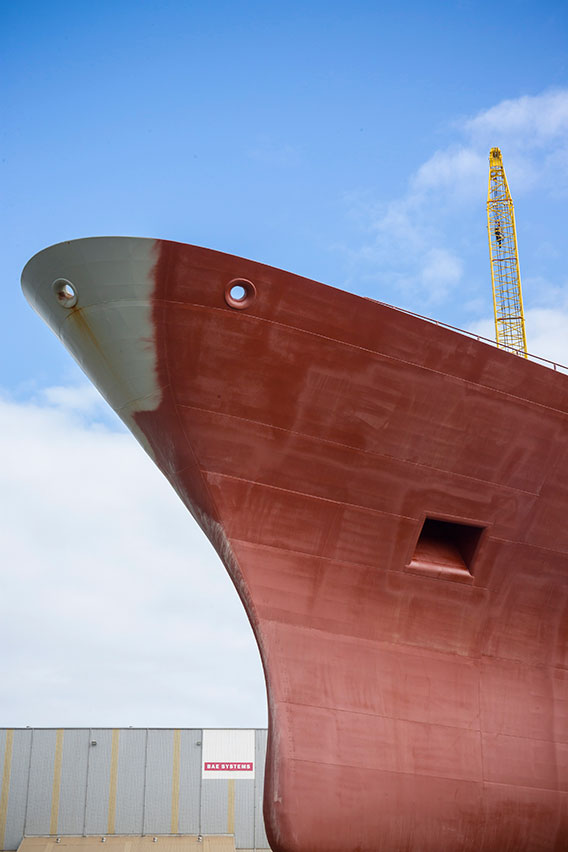 A simple shot that tells the story of the BAE Systems' shipyard in Henderson, Western Australia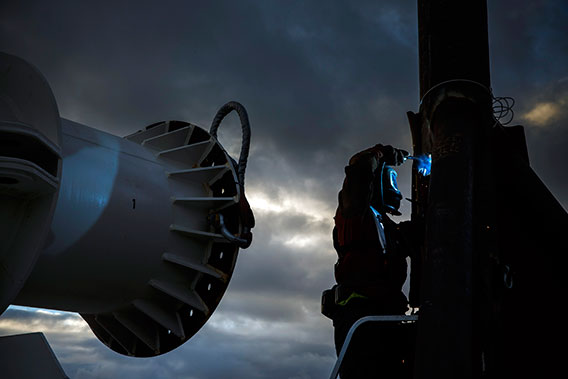 Sometimes you just need to forget all the fancy lighting... The welder's torch provided all the light I needed for this shot just before the (cloudy) sunset.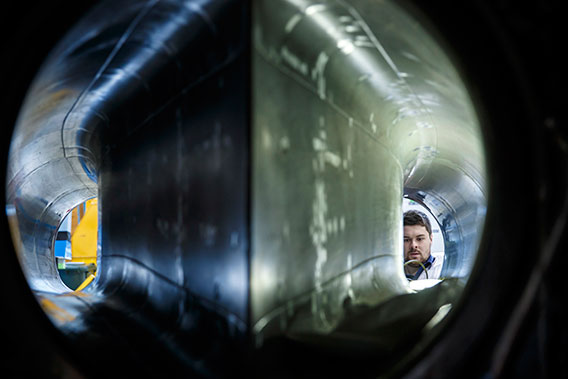 The compact size of the Speedlite 600EX with wireless remote control allowed me to get this shot of a technician working on the air intakes of a Hawk training jet.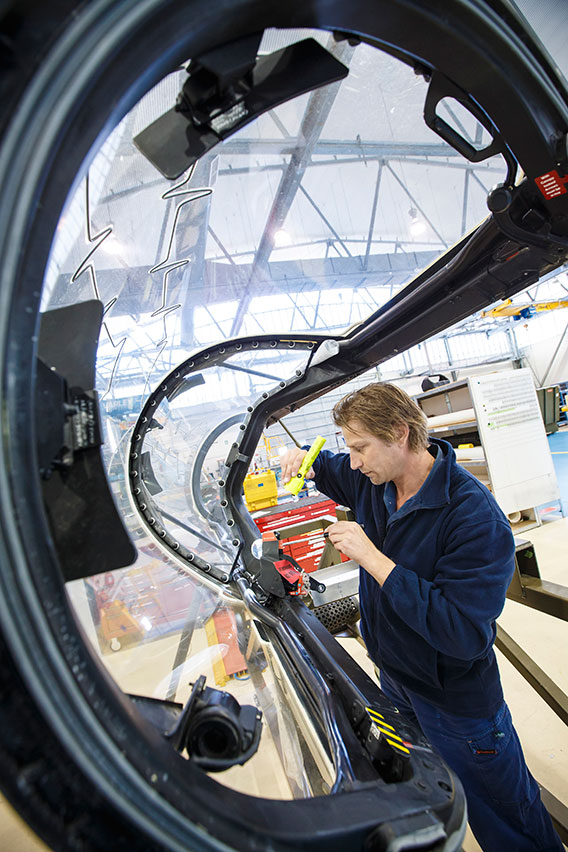 Another wide angle shot using the shape of the Hawk canopy to draw the eye in.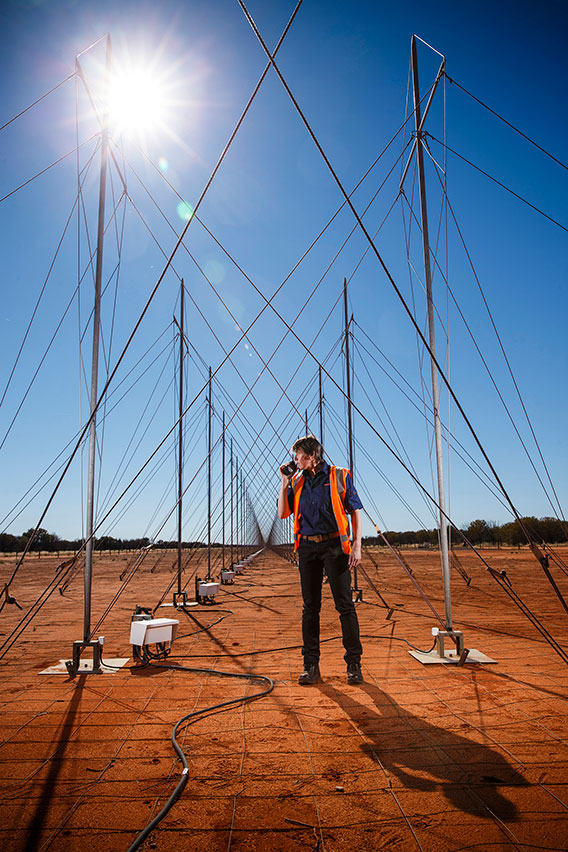 Using the Profoto B1s on full power I was able to match the strong sun in the middle of the Outback. A technician poses amongst the Very Large Array radio transmitters.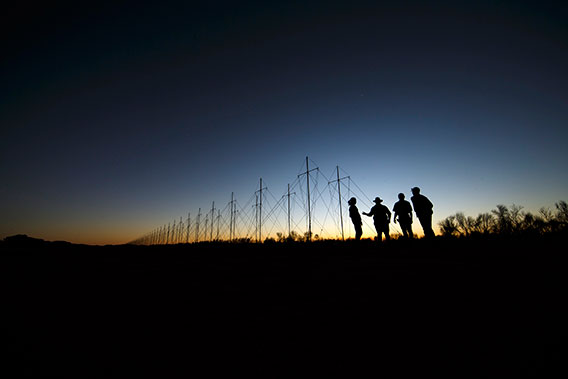 The radar array at dusk. Simple but effective.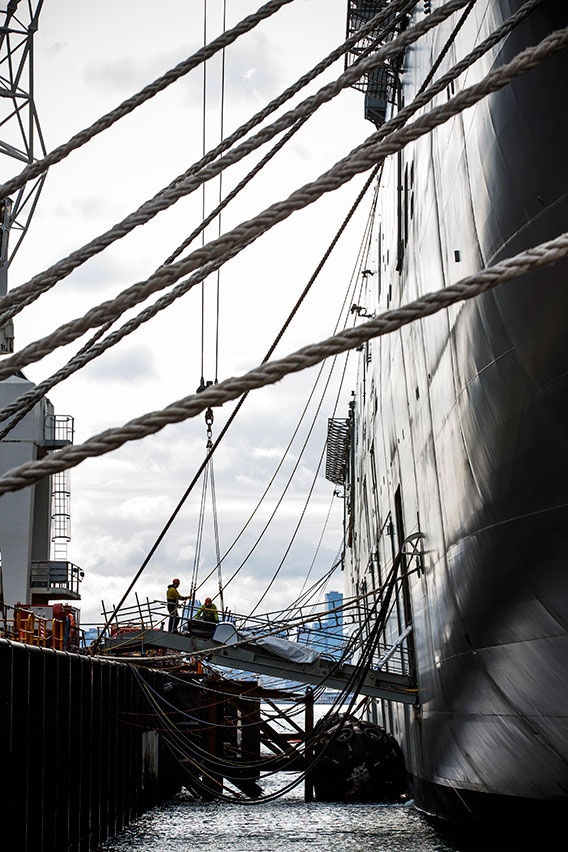 Working on the Australian Navy's Landing Helicopter Dock ship at Williamstown. Strong vertical and horizontal lines add depth to the shot.
By Nick Dimbleby
26 Aug 2014