Choosing a Camera Bag
When you first start out in photography, you may be happy to carry your camera everywhere on a strap – but as you build up a kit of lenses and accessories, a bag soon becomes essential.
As well as making your kit easier to carry, a good bag will help give your camera a little protection from those unexpected challenges that life tends to throw at us.
We've got lots of camera bags available to suit all types of cameras, photographers and budgets, – so let's take a look at some of the options and decisions that need to be made along the way.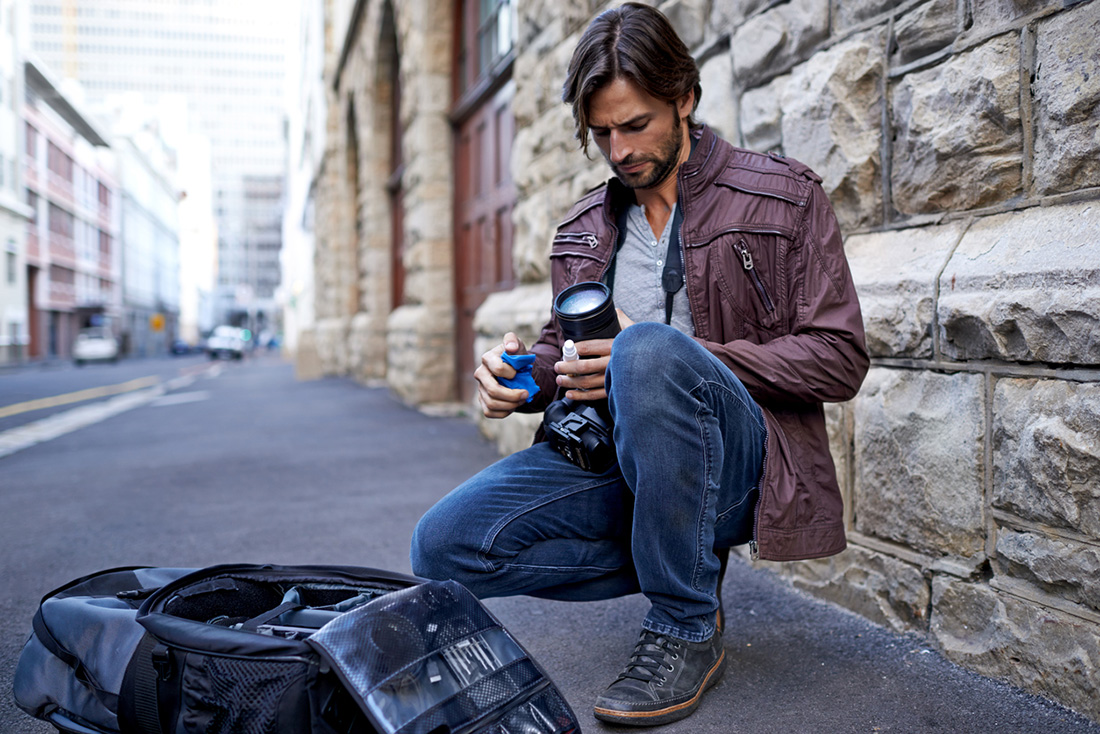 Size matters
It goes without saying that you need a bag that's big enough to carry your camera – but do you want to be able to carry a couple of spare lenses and a flashgun as well? Are you planning on adding another lens to your collection in the near future? Also, what about other accessories such as filters and a remote release?
It can be tempting to buy a bag that's big enough to carry all your camera kit, and for some photographers, that's the right decision – but think carefully about how much you are likely to want to carry on a shoot. A smaller bag that's carefully packed will be lighter, more comfortable and convenient to use than a big bag that's half full most of the time.
There's a growing range of bags (such as the Think Tank Mirrorless Mover 30i) that are specifically designed with mirrorless cameras in mind. As mirrorless cameras are smaller than the average DSLR, the bags designed for them also tend to be smaller and neater.
Shoulder or backpack?
One of the most important decisions to make about a camera bag is how you want to carry it. A backpack is often the most comfortable way to carry your camera gear as the weight is spread between both shoulders, and in some cases, your hips as well.
The downside to a backpack is that they can slow access to your gear. If you want to change lenses, for example, you may have to take the pack off your back and put it down before you open it up.
Consequently, a backpack is often a good choice for landscape photographers who want to cover large distances on their feet and who are unlikely to need to get very quick access to gear.
Shoulder and messenger bags usually allow you to get at your kit quickly, which is handy for swapping between lenses. The downside is that the weight is carried on one shoulder, which isn't ideal for your back if you've got far to walk or if the bag is heavy.
Shoulder bags tend to be very popular with street and documentary photographers who need to be able to change lenses quickly.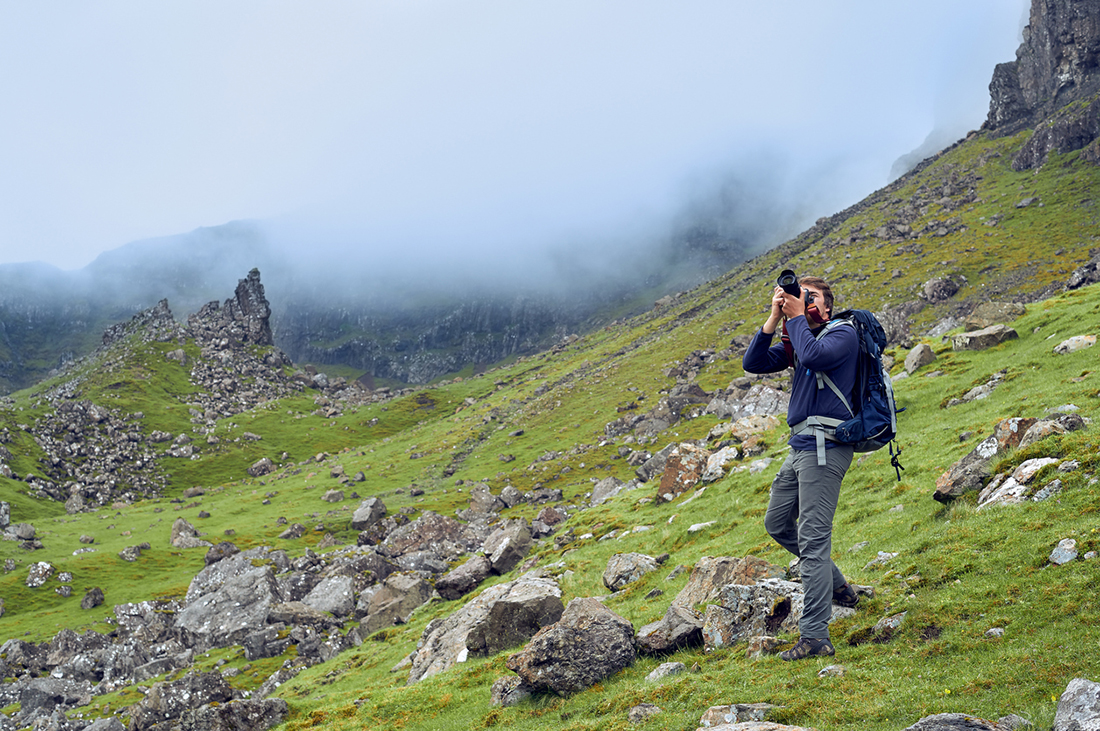 Try a sling
Sling bags like the Lowepro StreamLine Sling Bag and Lowepro Slingshot Edge 250 AW are a kind of hybrid between a shoulder bag and a backpack. They're designed to be carried on your back, but can be swung around for quick access to kit.
Useful features
Some bags like the Lowepro Adventura TLZ 160 II are relatively simple, but there's an increasing array of features that are worth looking out for:
Tripod attachments: Some bags have clips and loops to hold a tripod. Bear in mind the size of your tripod when you're looking at a bag, and take its weight into account when you're thinking about how you pack it.
Split compartment: Backpacks such as the Manfrotto 30L Off Road Hiker and Lowepro Fastpack BP 150 AW II have two large compartments, one for your camera gear and the other for personal items like a packed lunch, waterproof coat or extra layer. They're a popular option for walkers and people wanting to combine photography with another activity.
Side access: Some bags have a side opening to give quick access to your camera. This can be especially useful with a backpack, as it may save you from having to take it off to open it.
Waist belt: A comfortable waist belt is a useful addition to a large backpack as it can be used to transfer much of the weight from your shoulders to your hips, enabling you to carry more for longer.
Weatherproof cover: Only a few bags are weatherproof in themselves, but many come with a weatherproof cover that's quick and easy to deploy to protect your gear if the weather turns nasty.
Check out some of the bags mentioned in this post and more below:
Think Tank Mirrorless Mover 30i

Manfrotto 30L Off Road Hiker

Lowepro Fastpack BP 150 AW II

Lowepro Adventura TLZ 20 II

Lowepro Pro Runner BP 350 AW II
---
By Matthew Ward
17 Feb 2017