First Look at the New Pentax K-1
The long wait for Pentax to join the full frame D-SLR category has been a talking point for many rumour sites and Pentax users, for years.
From the Asahiflex 1 , the first SLR manufactured in Japan, Pentax has been an innovator in camera technology, with world first's in auto-exposure, through to premium, class leading performance in the medium format category.
So today, after a many years of speculation, we are delighted to announce the new Pentax K-1 will be available in April 2016.
The expectation from Pentaxians will be high, and we believe that the long wait will be forgiven when they get their hands on this new king of K-Mount !
Introducing the new Pentax K-1
Pentax's ambition with this camera, was to produce a class leading, aspirational product, that incorporated these key concepts:
An SLR to accommodate and work with all K Mount lenses
One that features a super-high quality, optical viewfinder
A camera that offers outstanding operability and performance
A camera that aims for the ultimate image quality


We take a look at the new Pentax K-1 and see whether Pentax have managed to turn these ambitions into a worthy contender for the full frame power struggle.
When you first pick up the K-1, you'll instantly feel that you have a well made product in your hands. The build is solid, the dials feel like they have been engineered with absolute precision and it fits super-comfy in your grip.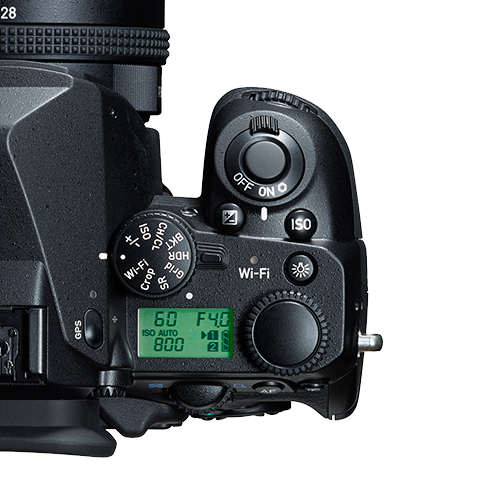 The camera is slightly heavier than competing products out there, but at 925 grams this is not a heavy SLR. In terms of size, it's actually smaller in some of it's dimensions than similar competitors.
The layout and design has been well considered, making the transition for existing Pentax SLR users a relatively easy undertaking.
One of the things that strikes you as a major difference, is the unique flexible tilt LCD. The clarity of the 1,037k dot screen is exceptional, however the ability to move and swivel the screen, in almost any direction with the Flexi-system is a real first and a feature that I think will really appeal to tripod users and those photographers that want to tether the camera. The LCD can be pulled away from the body and rotated, plus there is also a hinged joint which allows the screen to flip to 90 degrees.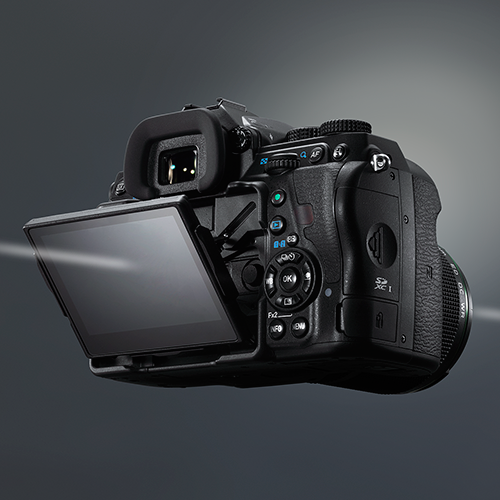 The left hand control dial carries all the normal SLR controls, from full Auto through to semi-auto programs, plus there's five user programable positions, which once set up are super easy to dial back to.
The action and click-stop engineering is immediately apparent when you move through the dial commands.
For users that don't want the main command dial to be button-locked, you can simply remove this option by rotating the LOCK bezel at the bottom of the dial.
You'll notice on the other side of the Pentax K-1 the addition of a new SMART DIAL function. Used in conjunction with the SETTINGS DIAL, this allows the photographer to instantly change core settings, without having to delve into screen menus. From here you can access Wi-Fi connectivity, APS-C Crop, Shake Reduction, HDR type, Viewfinder Grid pattern, ISO and more.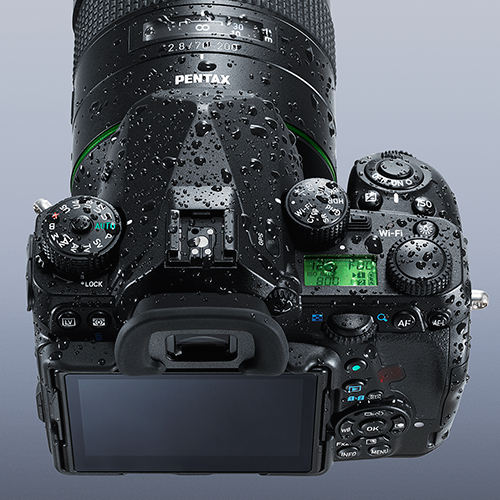 1080p movies can be recorded easily, by switching the bezel lever at the bottom of the SMART DIAL.
The controls at the rear of the camera will be familiar to existing Pentax users. The multi key also doubles as short cut controls for white balance, drive modes and more. Live view, AF modes, metering patterns and exposure lock are also easy to find on the back of the K-1. Pentax have also incorporated some user control to the side of the SLR, here you can access AF modes and camera RAW settings.
The Pentax K-1 uses their common D-Li90 lithium battery, allowing around 760 images to be recorded before needing a charge. There are DUAL SD slots with multiple settings for sequential or simultaneous recording and a RAW versus JPEG ability. Like you would expect with a pro-spec SLR, there is no onboard flash, but of course the in-built hot-shoe connects to the existing Pentax flash line-up.
The K-1 is, as you would now expect from Pentax, fully weatherproofed, dust-proof and -10 degree cold resistant. So shooting in harsh environments should not be an issue for any photographer. All in all, the handling of this camera and the total feel of quality engineering is very impressive. It certainly feels like a product that is built to be hammered.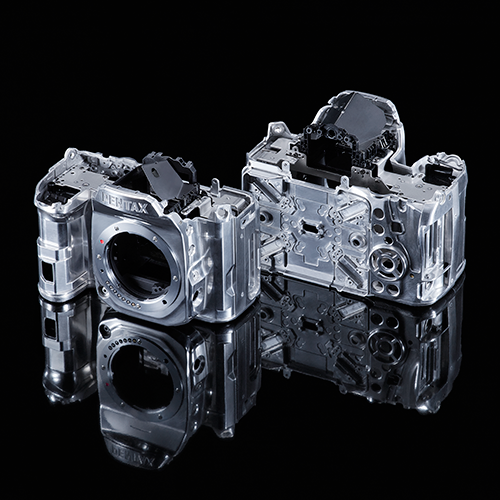 Image Quality
On paper, the Pentax K-1 seems to be more than capable in the image performance. It utilises a 36.4 effective mega pixel CMOS sensor with no anti aliasing filter present, so sharpness is maximised. There is an inbuilt anti aliasing simulator included, so you can adjust the level of Moire if needed.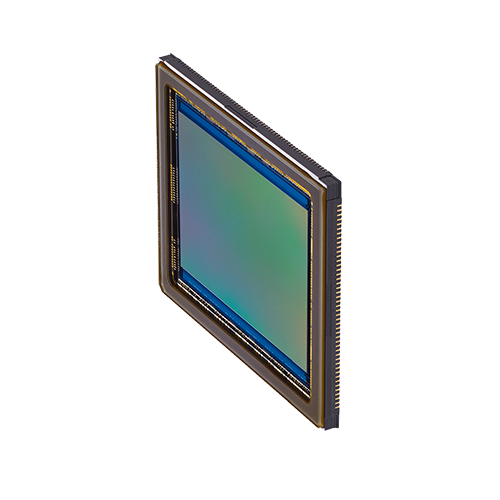 Pentax have produced a new Prime engine IV processor to drive the internal systems, in real terms this is 150% higher performance than the existing PRIME 3 engine. The camera can shoot up to 4.4 frames per second in RAW with a ceiling of 17 frames. This increases to 6.5 frames per second when shooting in APS-C crop mode.
The K-1 has an ISO range up to 204,800 and they have upgraded the pixel shift resolution system, which cleverly boost colour information and resolution. The upgrade features a Motion Correction, so any moving objects in the frame are ignored, whilst all static elements are enhanced by the Pixel Shift system.
Other key functions include:
5 axis SR II - this inbuilt shake reduction system improves on all previous versions and of course means any Pentax K lens you add to the K-1 has stabilisation.
1/8000th second high-speed shutter, which has cleared their 300,000 release test.
Built-in GPS with a compass.
Horizon correction
Like previous high-end Pentax K models, the K-1 feature their Astrotracer system. This helps photographers capture stunning astro scenes, without typical light tracing.
One nice inclusion on the K-1 is the Operation Assist Lights. They have included small LED "mood lights" positioned around the camera's lens mount, card slots, cable switch and behind the LCD screen. Meaning for night use, this camera helps you see when changing cards or settings.
There are rafts of new features on this camera, too many to cover in detail. A newly designed floating mirror, 33 point SAFOX 12 AF, 100% viewfinder coverage.
The camera is also compatible with the Image Transmitter 2 tethering system, so for studio applications, the K-1 is more than capable.
When we were offered a day with the new K-1 (ahead of launch), the only samples available were pre-production models, meaning that image quality could not be properly assessed and could not be used to publicise the launch. We did shoot some files and even though the test version was pre-production, we found the images, straight out of the camera to be very impressive, even at high ISO's.
The new Pentax K-1 will be available in April 2016 at a launch price of £1,599.00
You can place a pre-order for first UK delivery HERE >
PLUS, don't miss our exclusive launch event on 27th February at our Gloucestershire store FULL DETAILS HERE >
By Mark Williams
17 Feb 2016