Gordon Hodgson - Osprey
Working from home does have it's perks!
I spend much of my working life at home which isn't without its challenges; however one real advantage is that on good days it's great to be able to nip outside for a break with a cup of tea – and my favourite Swarovski's to see what's flying over.
One such day came in May this year, it was a warm calm day with clear blue skies and just as I stepped out of the back door I noticed a large bird circling in the distance with a few large Gulls, even with the naked eye and at a distance there is something about an Osprey which just shouts "Osprey!"
A quick dash inside to grab the camera, which is always in an accessible place and fired off a few distant shots – just for the record. The bird circled around for a while in the distance before heading off towards the local lake, a nice few minutes break!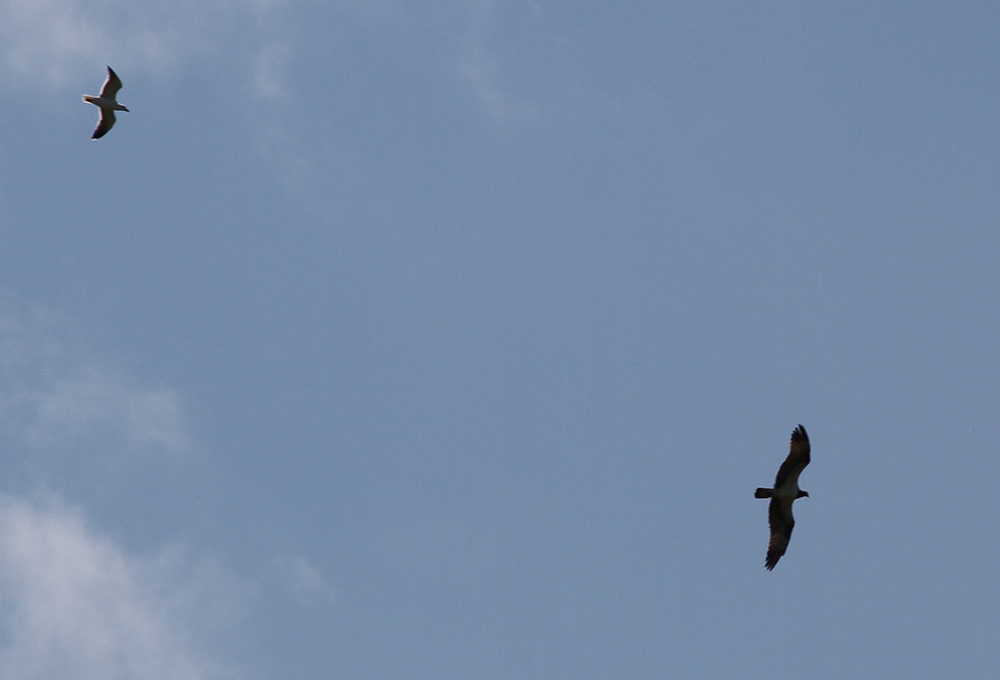 Back upstairs in the office I had just sat down at my desk when I saw it again, only heading away from the lake and right towards the house! quicker than you can say Pandion haliaetus I was back outside camera in hand just as the bird flew right over me and out towards the river with one of our local Jackdaws in hot pursuit – just magic!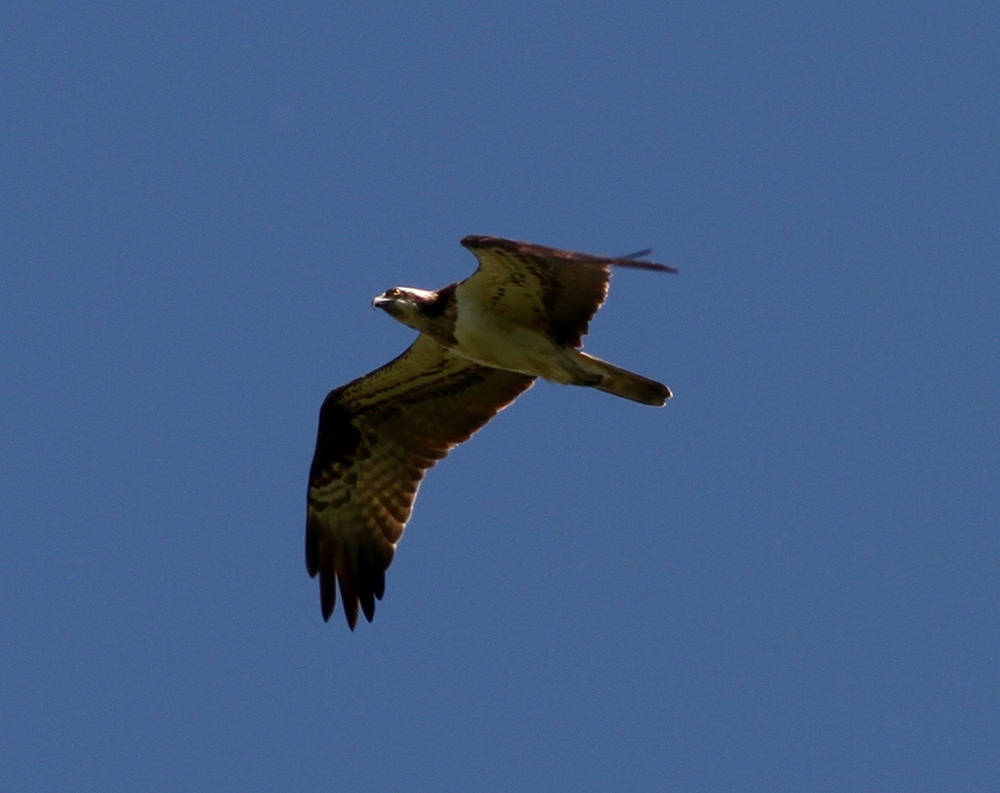 By Matthew Ward
21 Sep 2016