Gordon Hodgson - White Stork
Thanks, Twitter for the patch tick!
I regularly keep an eye on my twitter feed during the day, it keeps me right up to date with all the latest bird news nationally and locally.
At 16:46 on 16 June @slimbridgewild tweeted that a White Stork was circling the Rushy Pen at nearby Slimbridge WWT, this was an opportunity not to be missed!
From the back of my house, I can see towards Slimbridge looking south so I set up the Swarovski AT80 HD scope and continuously scanned the skyline in the hope of picking it up, however distant, Storks are pretty big!
At 17:07 just 21 minutes later I had it in the scope! Lazily floating around the 100-acre area of Slimbridge WWT, at one point it almost looked to be coming my way but veered off East and disappeared behind some trees…big fat patch tick! Whatever the situation I always try and get some kind of record shot and in this case that's just what I got! …. Hope you can pick out the Stork!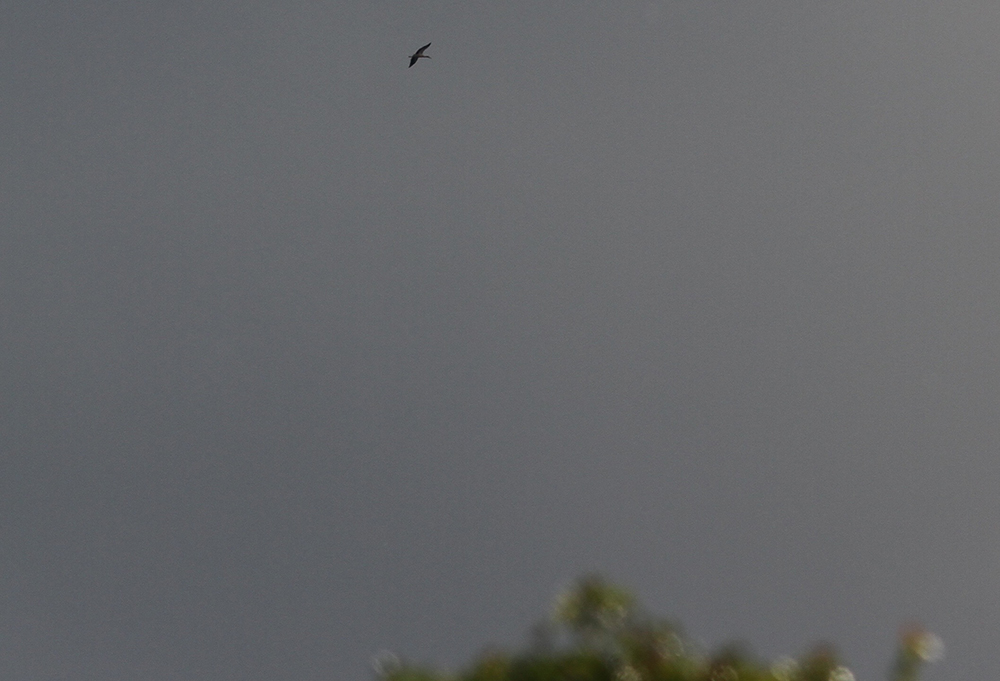 Twitter is a brilliant recourse connecting local birders all along the Severn Estuary, were it not for the initial tweet I would have been sat in my office non-the-wiser to the great big bird close by!
By Matthew Ward
28 Sep 2016