How to Start an Online Photography Portfolio
If you're a professional photographer, or you're thinking of becoming one, an online portfolio is an essential marketing tool. And if you're an amateur, it's a great way of connecting with likeminded people, getting your images seen and learning more about your hobby.
Printed portfolios are far less common than they used to be. Aside from their expense, that's because it's hard to get them in front of the people you want to see them. You've either got to take them in person or pop them in the post and hope they get sent back. All of which take time and money.
What are my options for an online portfolio?
An online portfolio, however, can be seen far and wide, promoting your work, attracting potential clients and putting you in touch with new people. So how do you create one? Well, it's easier than you might think. Here are a few options:
---
Instagram is an easy way to share your portfolio

Instagram started as a place for sharing images captured on mobile phones but it has become a must-have for many professional photographers. And the great news is, it's free to use, you just need to download the app to your phone and create an account.

The easiest way to share images is to transfer small versions to your phone and use the app to post them. Your images are shown in a grid, 3 images wide and all square. However, if a viewer clicks on an image, they'll see it's true aspect ratio and any caption that you've written.

To really create impact, consider how your images work together on the grid when someone views your feed. Think of it as an exhibition.

The best way to get people to follow you and look at your work is to follow them and comment on their images. You can also follow photographers whose work you admire and learn from them.

In addition, use hashtags to make your work easier to find by people looking for images of a particular subject, style or genre.
---
Use Facebook to organise and share galleries of your photography
In addition to a personal Facebook account, consider creating a Facebook page. You can use this to post about your photography and to create galleries of images.
Unlike your personal account, a Facebook page can be followed by anyone, they don't have to be your friend, and they can see any photographs that you post.
Facebook is a great mechanism for communicating with people, but it doesn't show-off your photography quite as well as an Instagram account.

Create a website for a professional portfolio
A website is a great way to display your photography and these days it's easy to create one as companies like Wix are on hand to help you build a site without any need for technical knowledge.
If you want more of a photographic focus, Zenfolio offers a similar service specifically for photographers. You can pick a design that you like and then customise it to create a bespoke website. It's even possible to upgrade from the standard URL (website address) to one of your own choosing.
Furthermore, a Zenfolio website can act as a commercial site to help you present work to customers who then order prints online, buying at prices you've set.
Alternatively, Wordpress is one of the biggest website creation platforms around and it's possible to use it to create a website for free. It offers a huge list of designs, with many available at no cost, and you can switch between them easily. Making the most of a Wordpress site is quite involved, but there are plenty of developers who can help for a fee.
If you don't fancy building a website yourself, there are lots of developers available and prices often start at as little as £200.
However, if you do decide to build a site yourself, here are 20 photography portfolio websites you could draw inspiration from.
---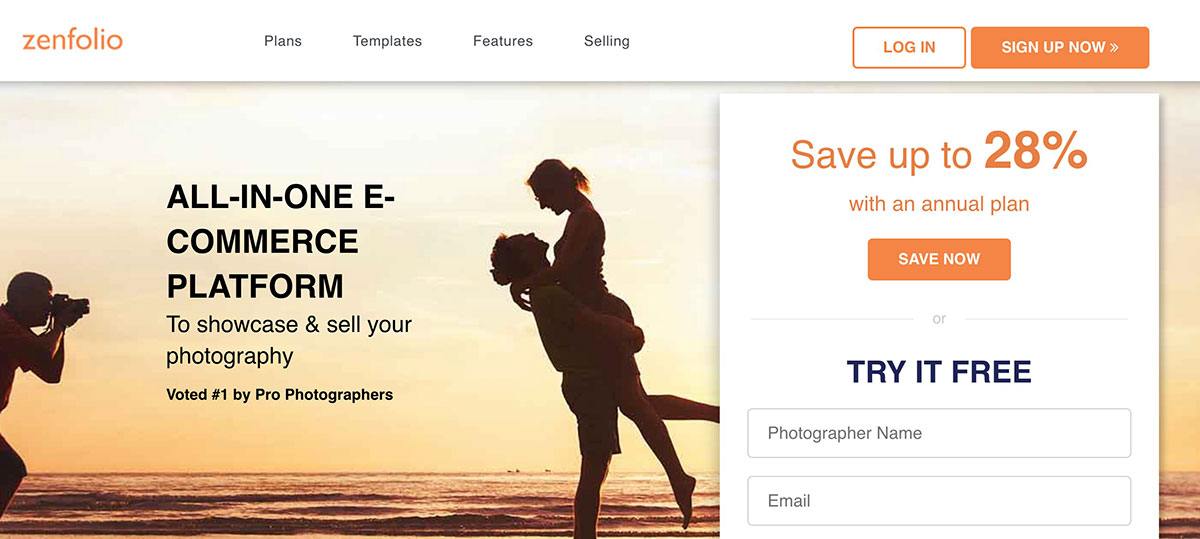 ---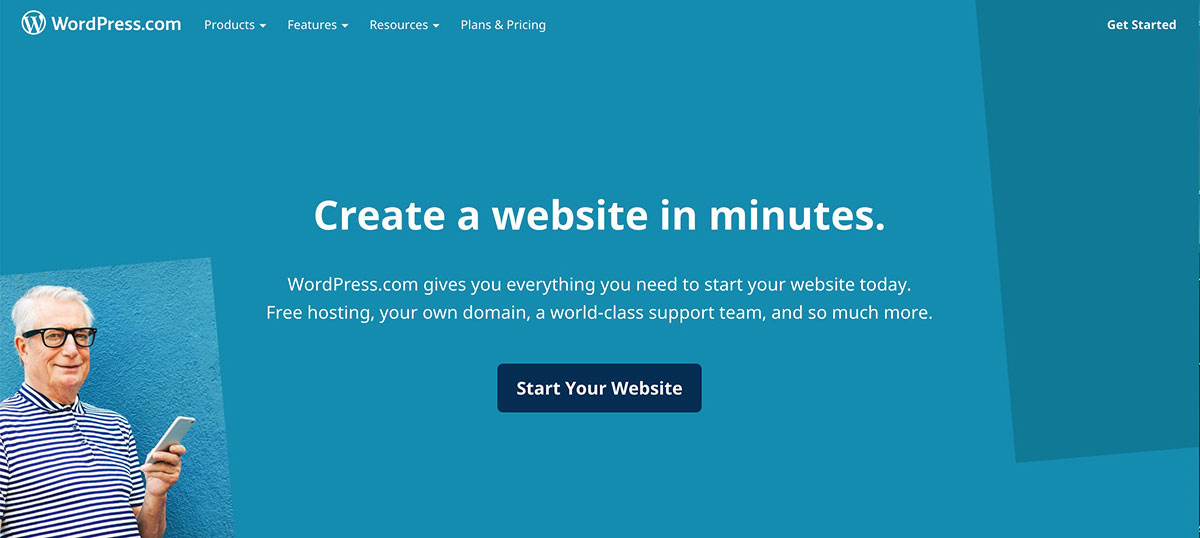 ---