Introducing Nick Dimbleby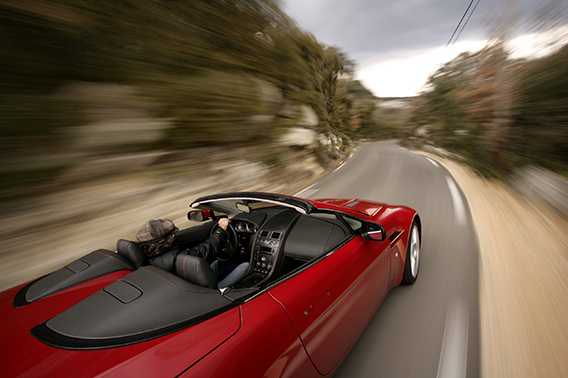 Introducing Nick Dimbleby

Nick Dimbleby is a Northamptonshire-based freelance photographer working for the automotive industry, mainly for the UK-based brands Jaguar Land Rover, Bentley and Aston Martin.

Shooting on Canon EOS and Pentax 645D, his work is as varied as the stamps in his passport. Nick could be shooting the latest Range Rover in the sand dunes of Dubai on Monday; in the studio photographing a Bentley concept car on the Wednesday, finishing the week at the legendary Nurburgring in Germany photographing Aston Martins at a 24 hour race…

As well as photographing cars, his brief often includes 'automotive lifestyle' – in other words anything to do with cars that isn't 'just' the car. Examples are: portraits of executives, action sports as part of a Land Rover adventure competition, travel reportage and detailed product photography.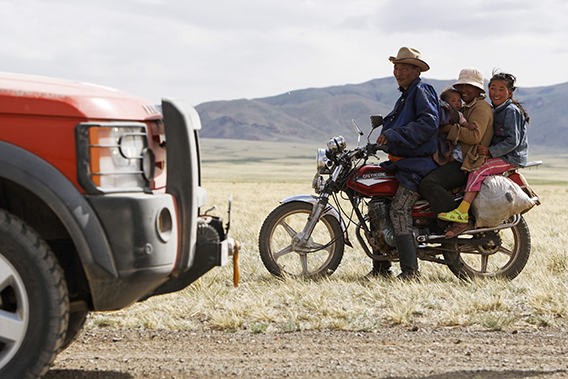 With such a broad range of styles and skills required his equipment list is varied. The core kit is:-
DSLR Cameras:

2 x Canon EOS 1DX Body

DSLR Camera lenses:

Canon EF 14mm f/2.8 L II USM Lens
Canon EF 16-35mm f/2.8 L II USM Lens
Canon EF 24-70mm f4L IS USM Lens
Canon EF 24-70mm f2.8L II USM Lens
Canon EF-70-200mm F2.8L IS II USM Lens
Canon EF 300mm f2.8L IS II USM Lens
Canon Extender EF 1.4x III
Canon Extender EF 2x III

As well as this he also has the following 'special use' lenses:

Canon EF 8-15mm f4L USM Lens
Canon TS-E 24mm f/3.5 L II Lens
Canon TS-E 45mm f/2.8 Lens

Canon EF 85mm f/1.2 L USM II Lens
Canon EF-100mm f2.8L Macro IS USM Lens
Canon EF-180mm f3.5L Macro USM Lens
Canon EF 400mm f2.8L IS II USM Lens
Canon EF 600mm f4.0L USM IS II Lens
When there is a requirement for larger file sizes, Nick calls upon his Pentax 645D Camera body and Pentax 25mm f4 AL IF AW SMC, Pentax 45mm f/2.8 SMC, Pentax 55-110mm f/5.6 SMC, Pentax 150mm f/2.8 (IF) SMC and Pentax 300mm f/4 ED (IF) SMC lenses. The particular appeal of the Pentax is its easy handling and similarity to a DSLR for remote on-location shooting. As Nick used a Pentax 67 back when he was shooting film, the 645D is a natural progression for digital.

Nick will be writing a monthly journal on the Clifton Cameras website, talking about his kit, how certain types of shots are taken and the challenges he faces on his travels at home and abroad.

During September and October Nick is photographing the Silk Trail Expedition, a 16,000 kilometre drive from Land Rover's factory in Solihull to the home of Jaguar Land Rover's parent company, Tata Motors in Mumbai, India.

Designed to showcase the all-new Range Rover diesel electric hybrid, in October Nick will present some of the images he has taken along the route, which traverses the UK, Belgium, Germany, Poland, Ukraine, Russia, Kazakhstan, Uzbekistan, Kyrgyzstan, China, Nepal and India over 54 days.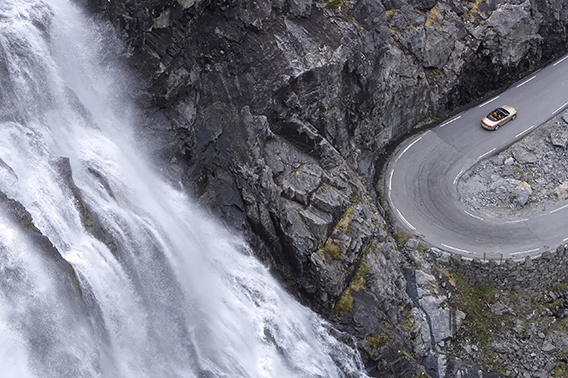 In the meantime, log on to www.landrover.com/silktrail or check out Land Rover's facebook, twitter or instagram feeds.
All images copyright Nick Dimbleby
By Nick Dimbleby
1 Aug 2013