Legend of the Lens | Frans Lanting
Note: This series of posts celebrating the work of contemporary photographers was conceived of and written prior to the realisation that we would be very limited in the images we would be able to include to support the writing. We apologise if this negatively impacts your reading experience.
---
A man on a mission
Lanting was born in Rotterdam, Netherlands, in 1951 and developed a keen interest in wildlife and the natural world from a very early age. His childhood neighbourhood was transformed by the development of the petrochemical industry, and Lanting witnessed at first hand "how societies overwhelm organic landscapes". He later obtained a Master's Degree in Environmental Economics at Erasmus University, Rotterdam, before moving in 1978 to the USA to study Environmental Planning at the University of California, Santa Cruz.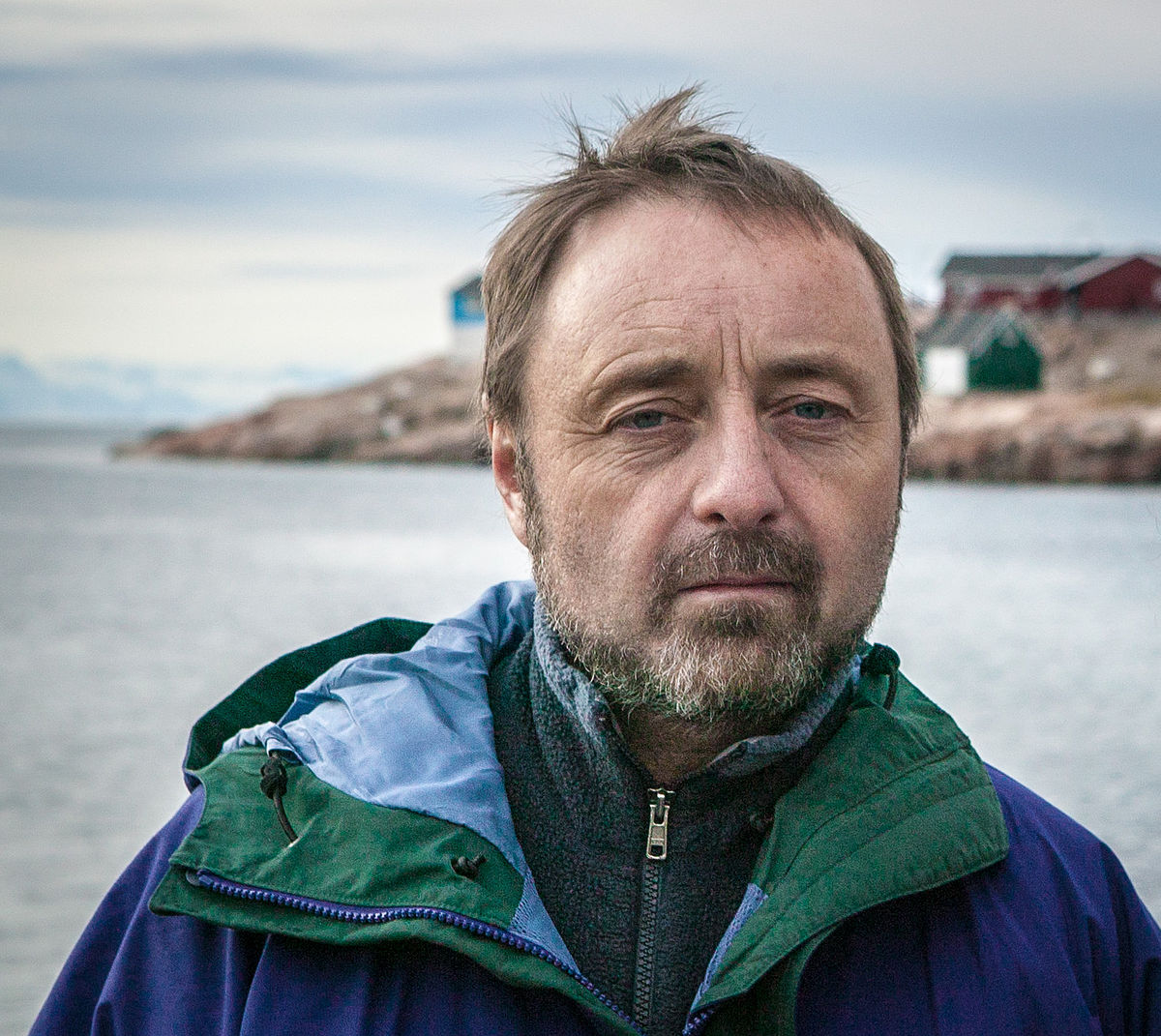 Joe Decker - Lanting September 2006 - Licence: CC BY-SA 4.0
Lanting hoped that he could put his knowledge of economics to good use by helping society ascribe appropriate value to natural processes. ["Before I became an activist with a camera I was an academic activist".] However, once in California he became inspired by what he discovered there and the work of the great west coast photographers such as Ansel Adams and Brett Weston. He took up nature photography, quickly turning professional. Early subjects included the elephant seals that inhabit the Californian coast.
And so it was through the medium of photography that Lanting ultimately found an effective way to raise people's awareness of environmental issues and generate impetus for conservation efforts. Lanting has gone on to photograph wildlife and landscapes across the globe, his influential work appearing in exhibitions, magazines and books. According to the New Yorker: '"No one turns animals into art more completely than Frans Lanting."
Working with National Geographic
Lanting's career received a boost in 1985 when National Geographic commissioned him to undertake an assignment in Madagascar, an island that had not up until then been explored to any great extent. Lanting documented species that had not been seen before including a type of Lemur. Lanting's subsequent work for National Geographic on the Okavango Delta generated significant international interest in nature conservation in Botswana.
More recent work for the journal includes a study of a group of chimpanzees in Senegal that use spears for hunting, and a story about Namibia's Namib-Naukluft Park that included one of his most famous images - 'Ghost Trees, Namibia'. This image went viral on the Internet as people desperately tried to work out whether it was actually a photograph or a painting! It was, of course, a photograph, the brilliant result of Lanting's technical nous [he used a telephoto zoom (stopped all the way down to compress the perspective) fitted with a two-stop graduated neutral-density filter], coupled with perfect timing.
Lanting was for a time 'Photographer-in-Residence' at National Geographic. Over the years, Lanting's photos have also featured in other periodicals such as Airone, Audubon, Life, Stern, and Outdoor Photographer.
Lanting on location
Former National Geographic photography editor Thomas Kennedy has said of Lanting: "He has the mind of a scientist, the heart of a hunter, and the eyes of a poet". Although Lanting's work is mostly realistic, often with a storytelling element, there is an underlying artistic sensibility which can produce images that are quite abstract.
Whilst Lanting has photographed some animals from a distance using hides or vehicles, much of his work has involved much closer, more direct, encounters - with Lanting taking up a position out in the open just a few metres from his subjects. In such exposed situations, Lanting's ability to interpret the signals from the animals is vitally important, and he firmly believes the responsibility for the outcome of the encounter rests with him rather than the animal. Lanting often uses wide-angled lenses whilst working at such close quarters.
Recognition
Lanting has won numerous awards for his work including World Press Photo (1988 and 1989), BBC Wildlife Photographer of the Year (1991), the Sierra Club's Ansel Adams Award for Conservation (1997) and Sweden's Lennart Nilsson Award (2005). In 2010 he was awarded the Royal Geographical Society's Cherry Kearton Medal and Award. Lanting has also been inducted as a Knight in the Royal Order of the Golden Ark, the Netherlands' highest conservation honour.
A creative partnership
In 2006 Lanting and his wife, the film-maker and writer Christine Eckstrom, launched the LIFE project, presenting the history of life on Earth in various formats: a book, an exhibition, a website, and even a multi-media orchestral performance with music by the composer Philip Glass. Lanting works closely in the field and on publishing projects with Eckstrom. Their most recent collaboration is a book entitled 'Into Africa', released in October 2017, featuring more than 100 of Lanting's images captured over the past three decades.
Website: www.lanting.com