On the trail with the Nikon P900
Bird photography is constantly changing and evolving, so fast sometimes it's difficult to keep up with all the latest developments. However, something that really has caught my attention recently are some really excellent images I have seen online taken with something new and seemingly revolutionary, the 'Super-Zoom' digital camera!

Being a mostly 'on foot' birder with a rather heavy and cumbersome Canon 7D camera (this camera is now discontinued, see current Canon DSLR cameras here) and Canon EF 400mm (this lens is discontinued and is replaced by the Canon EF 400mm f4 DO IS II USM lens) lens (and rapidly ageing back and shoulders) the ease of these new compact cameras has become an increasingly attractive prospect. You can imagine my excitement on taking delivery of a Nikon Coolpix P900 - one of these new legendary devices thanks to those kind folk at Clifton Cameras. To see the latest in Nikon Coolpix cameras please see the Nikon Coolpix P1000 Digital Camera.

Of course, the first thing I wanted to check out was just how good the very impressive 83x magnification performs, apparently giving a total of 2000mm telephoto zoom - four times my present set-up! … Here's the first image I took - the view from the house, nice enough and without any zoom, great detail capture and colour. See the conifer tree mid-right of the image?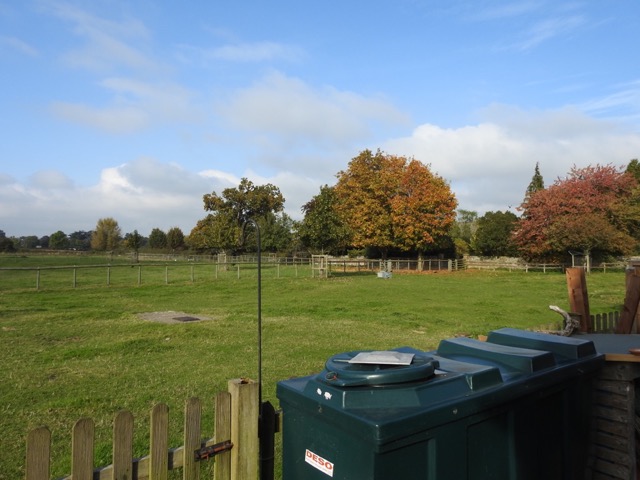 … a couple of seconds later a Carrion Crow landed in the top of that conifer, an ideal opportunity to test the zoom. I was immediately amazed! The image below was taken at full zoom, handheld. You can even see the feathering on the bill!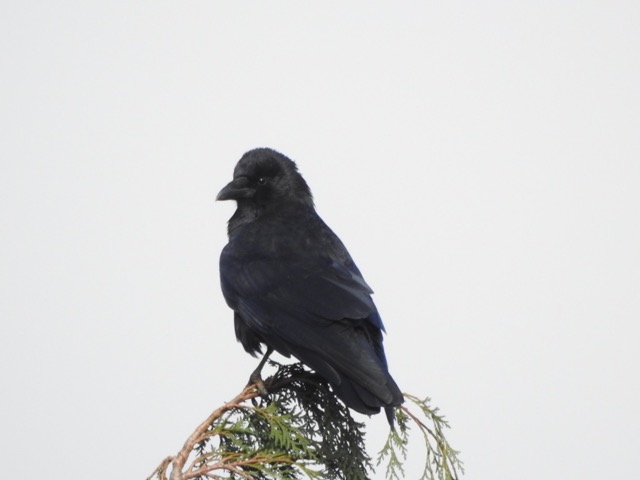 Here is Bob - look closely on the roof, our semi-resident (disappears in March and returns in September) Black Headed Gull often to be found around the house and garden waiting to be fed…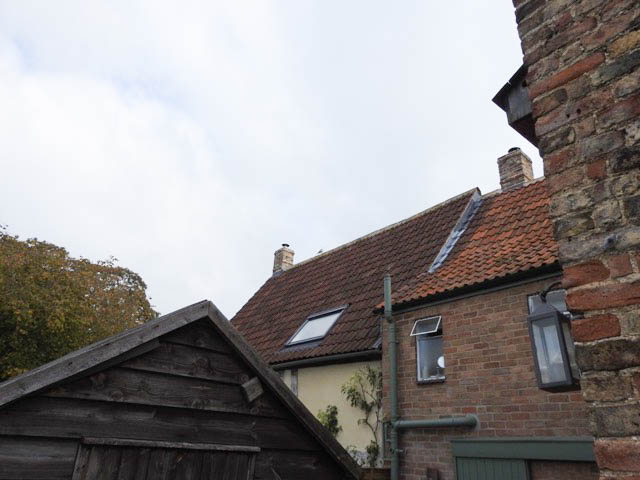 Here he is at full zoom, once again just handheld...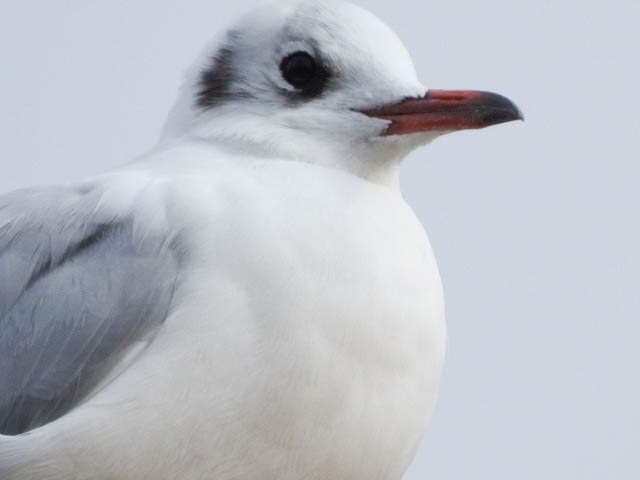 Blimey! Very impressed already, especially so as these were my first images taken with the camera. The image quality is greatly assisted by the inbuilt 5.0 stop Dual Detect Optical Vibration reduction which allows users like me to just point and press and still end up with some decent images.

Time to test this out in the field. The first and possibly the biggest difference I noticed immediately is the weight - almost nothing! Easily thrown over the shoulder or as I found out it even fits in the pocket of my birding jacket, very handy although it does take a few seconds to prize it out! Here's a selection of images to try and demonstrate the flexibility and usability of this rather nice camera.

One thing I do miss when I am out with my present kit is the ability to take everyday 'normal' scenery. Always useful, adding context in a group of images and at no zoom, the 16MP CMOS image sensor gives great colour capture and detail.

It also allows for more Macro capability, handy if you like taking images of insects and plants, I find the colours in this shot of Bougainvillea spot on ...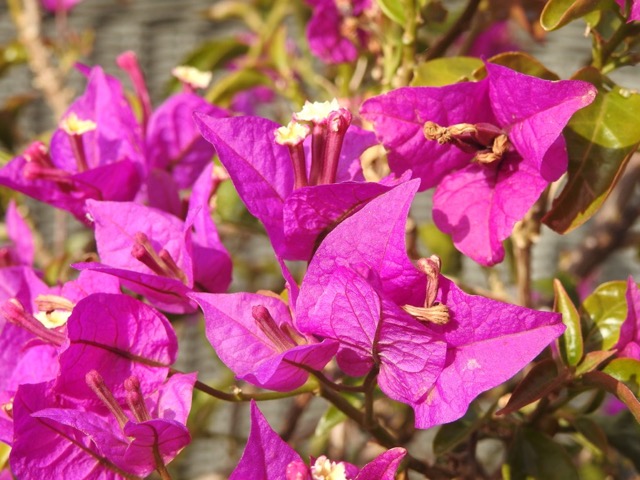 If you can attach the camera to a tripod for stability or as I did for these next two images rested the camera on something sturdy, the quality and sharpness of the image is quite remarkable. This Green Woodpecker was 20 metres away and these were taken at full zoom…
When heavily cropped some quality is lost but the image is still acceptable and in some cases when the identification of a species or race of bird can be as subtle as the shape of a black blob on the greater wing covert feathers - very useful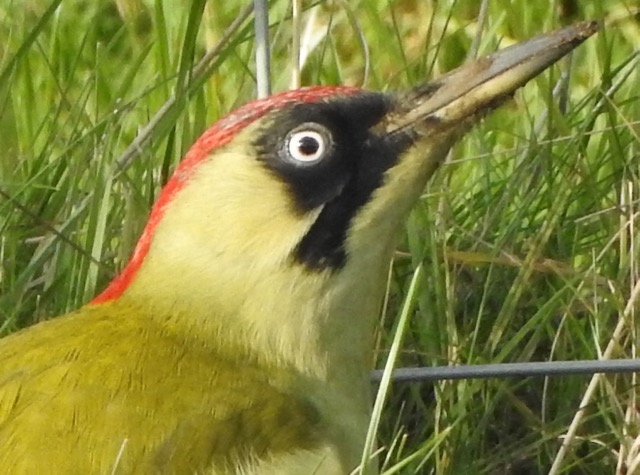 One aspect of this and I assume other Super Zooms is whether to use the rear screen or the viewfinder to locate and track your bird. Initially, I tried to use the viewfinder as that is what I had been accustomed to but soon found that watching the rear screen proved best, although some users might disagree.

I have heard it said that these types of cameras are less useful for photographing birds in flight, a view with which I would concur. The ease with which you can follow a fast-moving object with a standard DSLR set-up is much greater than with the Super Zoom, however, with practise it I am sure it could be improved. I think the trick is to rely on being able to crop the image rather than try and zoom in too far on the bird, this is how I managed to capture this Jay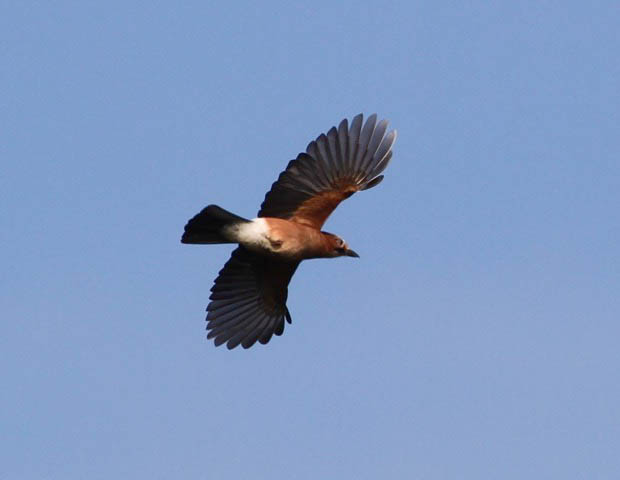 And this Great White Egret taken locally was an occasion when I tried following the bird with the zoom on, proving acceptable 'record' shots are really possible.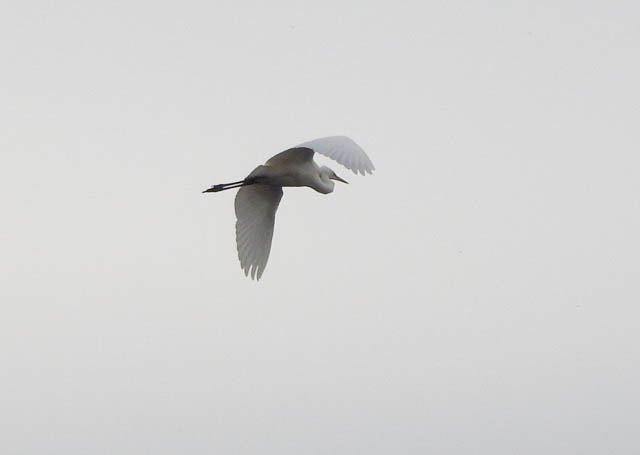 I had a lot of fun with the Coolpix P900 but I don't really think I scratched the surface of all the excellent features. I didn't get around to using the wi-fi but I can see this being a great advantage, especially so in this age of social media where an image can really enhance a Twitter or Facebook post. This facility would also be really useful when travelling - an instant travel blog packed with images.

Video is something I have yet to explore fully with my own camera let alone with a new piece of tech. The special 'movie' button will make the transition from still images to movies a simple step which seems a very sensible option.

So to the question do I switch from my DSLR kit to a Super Zoom such as the Nikon Coolpix P900? - yes and no! I still like the set-up I have, especially for birds in flight as the area where I am most often found birding most of the bird activity is provided by fly-over birds. I am however very impressed with the ease of use, zoom capability and image quality with the P900 so there really is only one answer and as the P900 fits neatly in my pocket the answer is BOTH!

One final thing to consider is the cost, or rather lack of it, all the tech you can cram into a camera for only £489 ….half the price of my present lens!

To order yours Click Here!
By Gordon Hodgson
13 Jan 2017