Something Just Happened to Fly By
Here at Clifton we rarely get to see a product before release date. But when we do we like to make sure that everyone gets hands-on so we can provide good, honest advice.
Today we got to see an item that captured our attention AND our imagination. Thanks to our rep for DJI we got our hands on the incredible DJI Mavic. I must apologise to anyone that phoned, between 10 and 11 on Thursday morning as the Mavic brought productivity to a complete standstill, we were in awe
We have seen some brilliant cameras, lenses and much more here at Clifton, but I have never seen the team react like they did to this drone. People say seeing is believing and seeing the Mavic gave us the same feeling we got when we met the Canon 5D MKIII.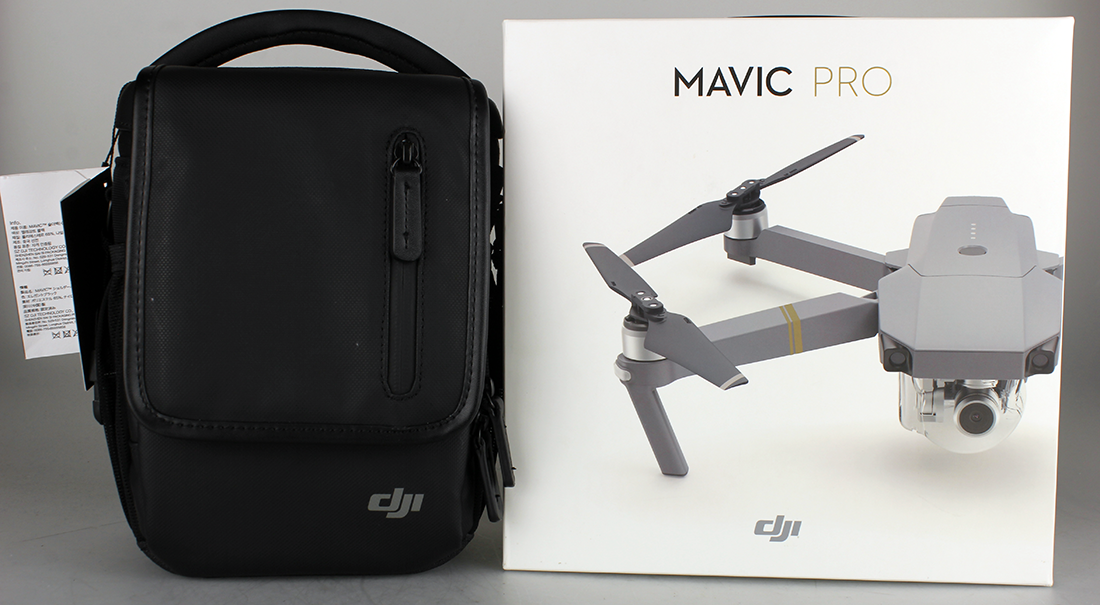 The equipment you see above is a mixture of the DJI Mavic Pro kit with the DJI Mavic bag that comes in the combo kit. What amazed us at first was the bag. It's about the same size as a lunch box or lens pouch if not a little bit smaller. It's neat, tidy and pretty smart for a drone case.
It has a pocket on each side, in which you can easily fit a Mavic battery, and a pocket built in to the case lid, so you can store small items like a memory card or a small set of keys. Once you open the case you will see the DJI Mavic poking its head out as if it were itching to get out. Next to it comfortably sits the small, yet powerful, controller. Both the Mavic and controller fit snuggly inside the case so you don't need to worry about movement during carry.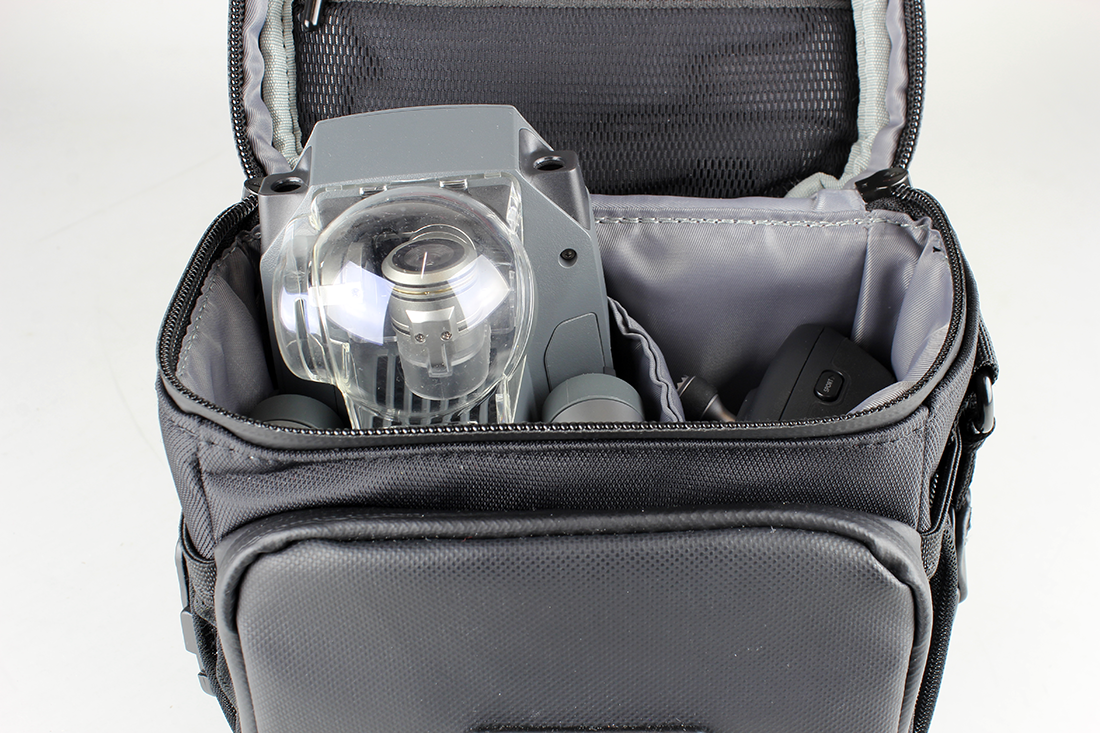 The next thing that caught our attention was the drone itself... the Mavic. As a 'dronie' it was a very exciting moment, and a moment I won't forget in a hurry. The body of the Mavic feels very different to any other drone I have held before (Phantom 3, 4, Inspire, Typhoon H, etc.). It felt strong, durable and, bizarre as it may seem, it felt confident. I instantly got this feeling of 'game changer' and I don't see any other way for a recreational drone to be.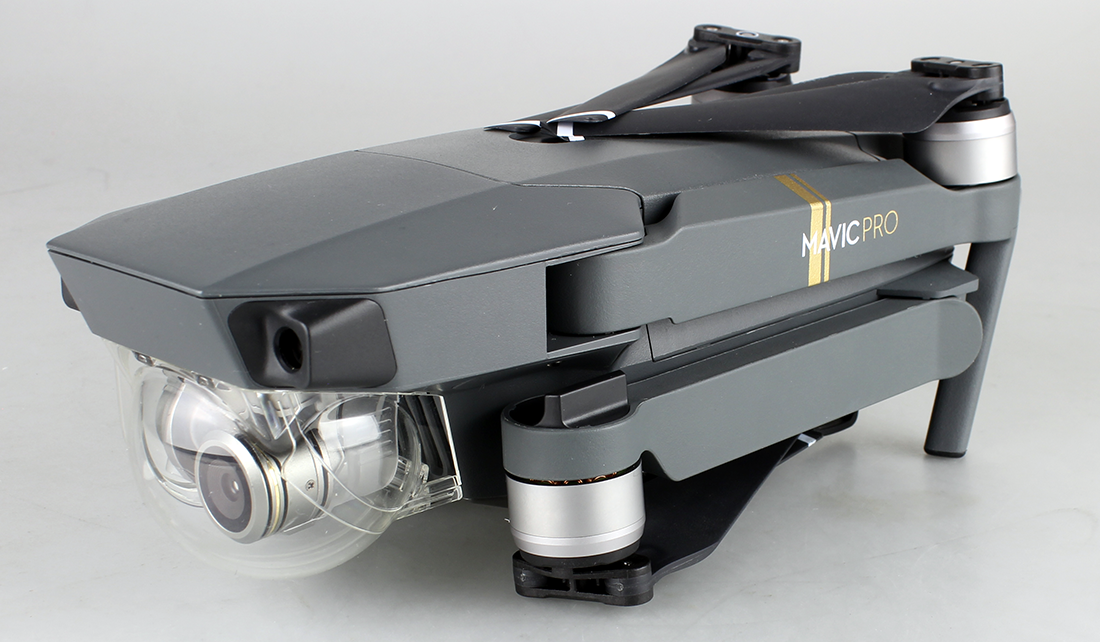 To give you an idea of the size, here it is next to your standard sports water bottle.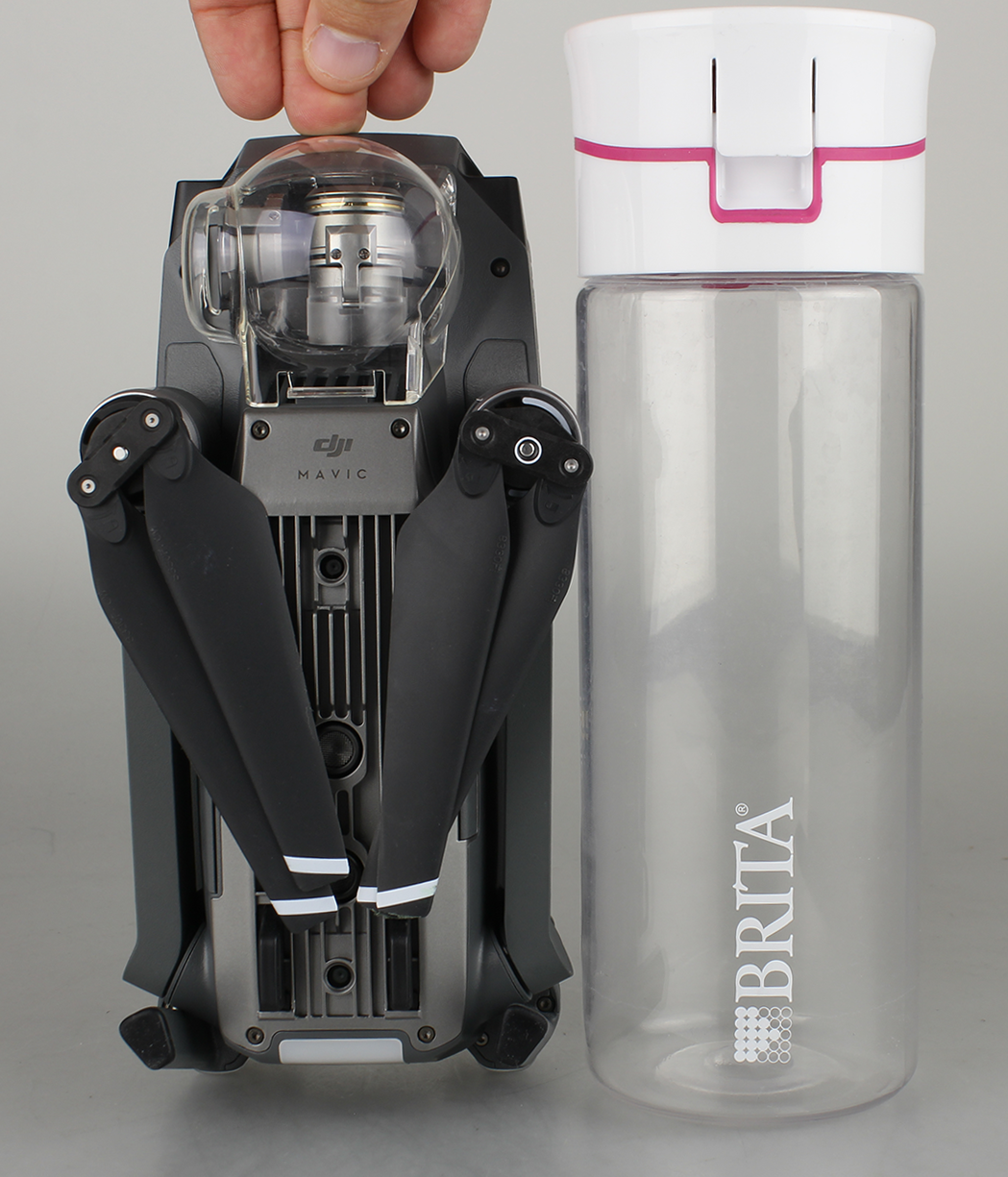 Once the arms have been extended and rotated it resembles something you might find in a Sci-Fi film. The DJI Inspire comes across as a bad boy with its raised wings, and this drone carries the same attitude as its older brother. We were all surprised by the weight, the drone is capable yet light. Unfortunately we were unable to fly it due to the weather, but I almost feel like I don't need to. The DJI Mavic inspires confidence, I know that it will be amazing to fly, and the child in me would love to put it in sport mode and fly it at top speed until the battery dies.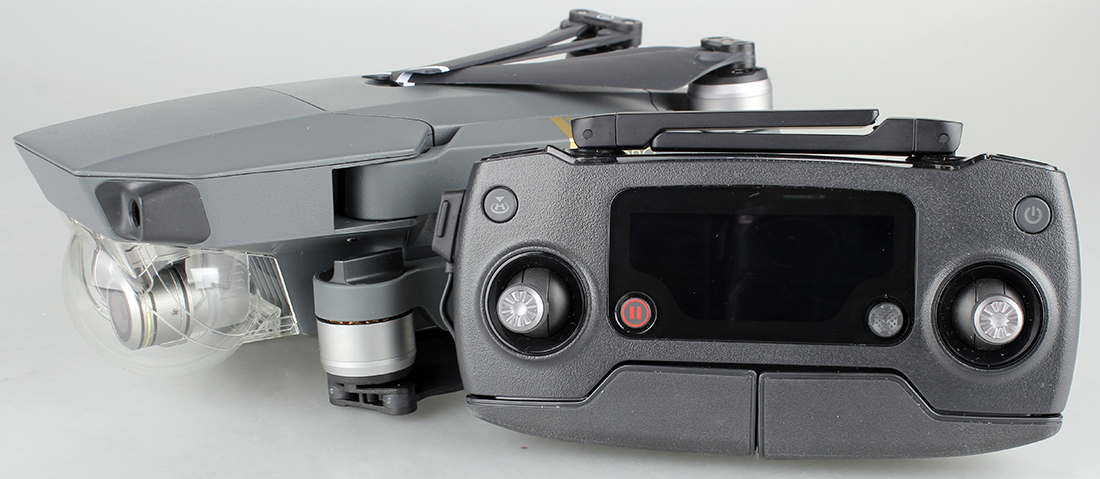 Let's move on to the controller. After all what is the use of a drone without one? If you've held a Playstation or Xbox controller your hands will feel right at home. It may not be the fanciest controller ever, but it does it's job beautifully well. It's much like a Phantom or Inspire controller with tilt on the left and exposure level on the right. There are two buttons on the back, which are customizable, and a smartphone holder underneath that feels much better than the screen above. After all you fly with your eyes, not with the screen.
The controller is not much bigger than the average smartphone, which fits neatly in the brackets to keep it steady. The controller supports mobile devices with lightining, micro USB and USB Type-C ports.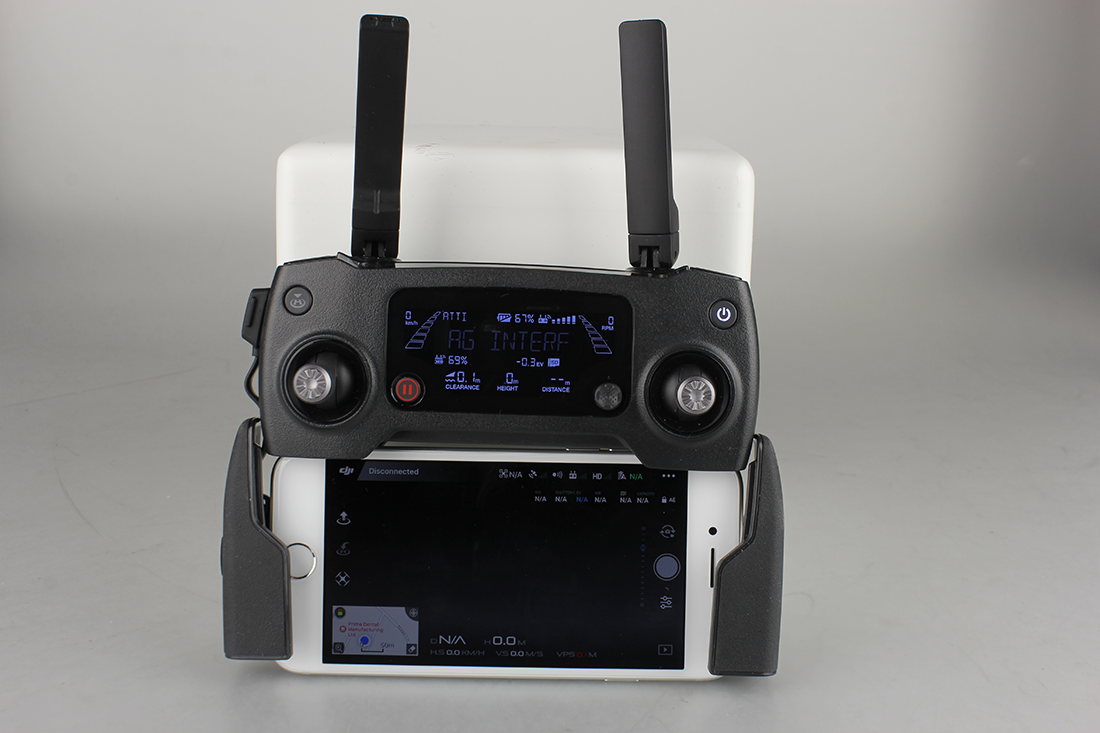 Shortly after shooting the images above the DJI Mavic was gone. We could have spent forever admiring the Mavic but as quickly as it arrived it left. Our time with the drone was fleeting but certainly left a lasting impression. The Mavic is a compact, piece of high-tech kit set to open up the world of aerial photography to a new generation. Remember to fly safely and remain within the limits of the law and the guidelines of the CAA.
The Mavic represents an opportunity to capture amazing aerial video and imagery without the hassle of carrying the cumbersome load of a larger drone.
You may be thinking 'Is it worth the money?' and my answer would be; If you want a drone that is easy to travel with, has great image quality, is discrete, lightweight and keeps you up at night imagining new possibilities then the new DJI Mavic is a drone you can't afford NOT to own.
For more information on the DJI Mavic > Click Here
Or send us an email to sales@cliftoncameras.co.uk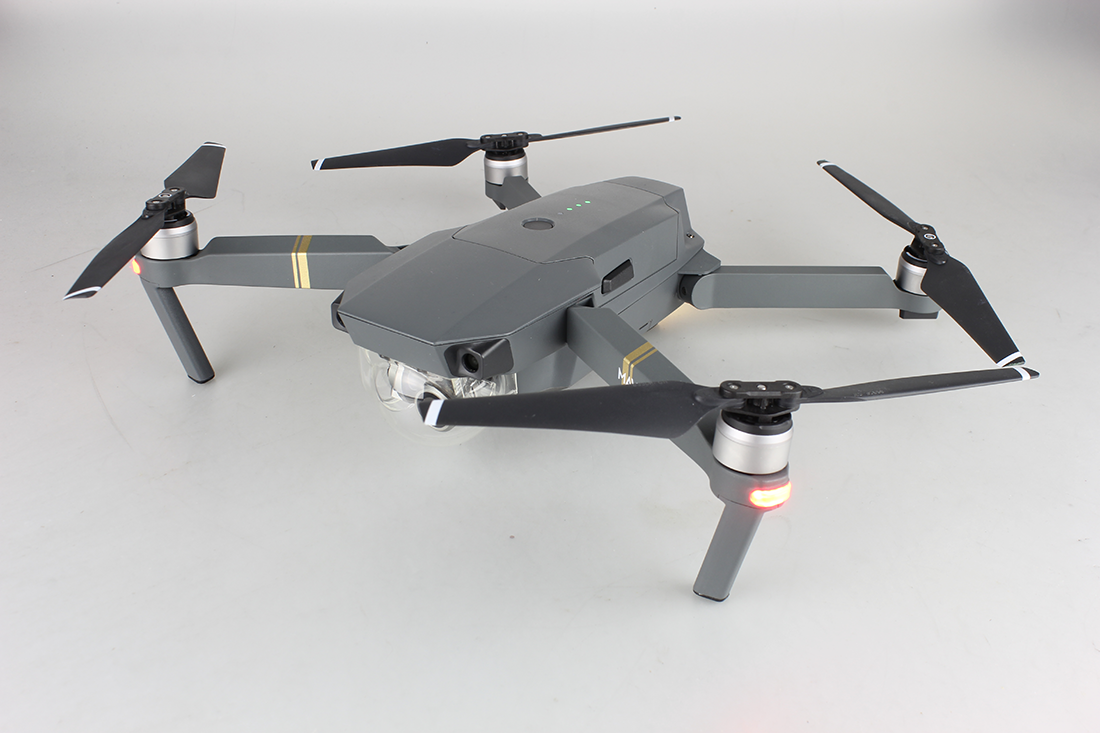 By Andi Thomas
14 Nov 2016
Drones