Spring 2014 Racetrack Shoot
Spring 2014 - Racetrack Shoot
With car photography, there's always the requirement to shoot vehicles on the move, and this month we'll take a look at shooting the Jaguar F-TYPE Coupé on the racetrack and the Land Rover Defender Challenge vehicle on a rally stage.

As part of the launch build-up for the new Jaguar F-TYPE Coupé, Jaguar hired a racetrack just outside Barcelona to allow journalists to try out the car at high speed for the first time. Working for Jaguar PR, I had to produce a suite of photo assets showing the vehicle at its best. We shot static exterior, interior and detail photography as well as a variety of moving shots, both from the side of the circuit with long lenses (300mm, 400mm and 600mm) and sat in the back of a moving camera car. The latter is known as a car to car tracking.

For the launch of the Defender Challenge series in conjunction with Bowler Motorsport, I was commissioned by the Land Rover PR team to produce a similar set of pictures, this time showing the vehicle at speed both off- and on-road. Using JLR's ultra-secure test track at Gaydon, we photographed the Defender rally car drifting sideways through the corners, splashing through water, as well as a series of shots on the 2.5-mile tarmac test circuit, showing two of the rally-prepped Defenders driving together.

These images complimented photography that was taken during the launch events, distributed to the journalists that took part via USB and Dropbox, producing a suite of images that was published online and in magazines around the world.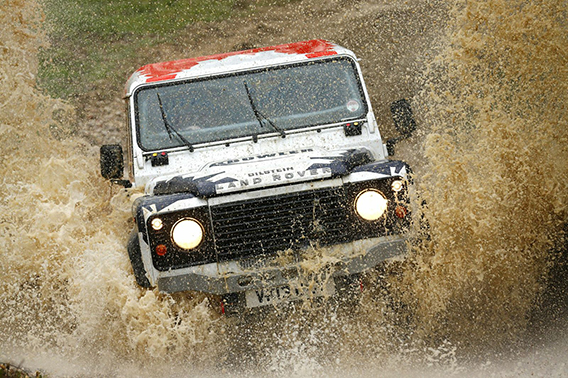 With action photography, different shutter speeds give very different effects. 1000th second was used here to really freeze the action. EOS 1Dx, EF 70-200f2.8L IS mkII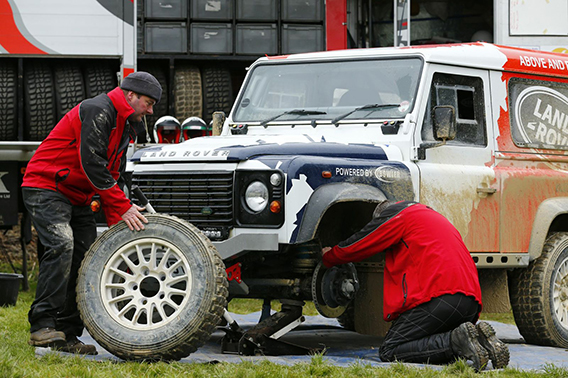 When producing a set of pictures of an event, it's important to tell a story. Here, this tyre change shot shows the mechanics at work. A low angle and tight frame keeps things tidy. EOS 1Dx, EF 70-200f2.8L IS mkII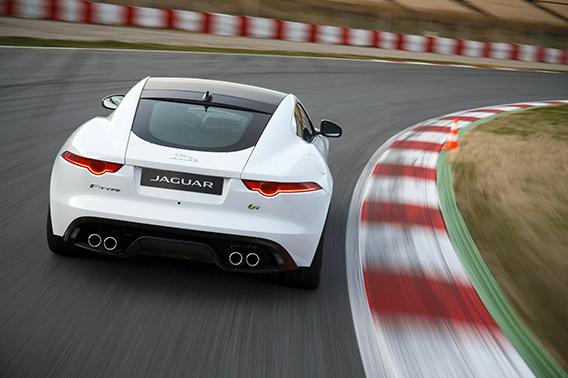 Compared to freezing the action with the Land Rover rally shot, this rear tracking shot used a slow shutter of 15th second to blur the background but keep the Jaguar sharp. The excellent Canon image stabiliser (and a practised hand!) keeps things steady. The shot was taken out of the sunroof of a Discovery camera car. EOS 1Dx, EF 24-70 f4L IS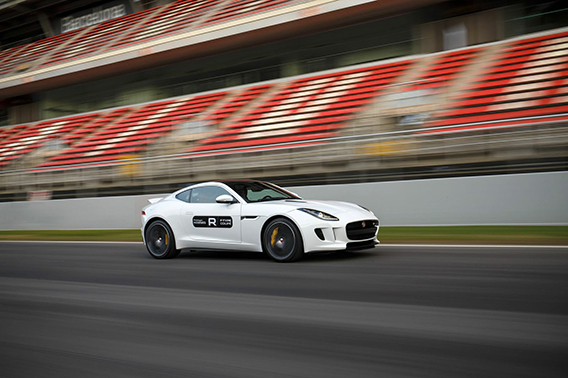 Similar technique to the rear shot above. The 'hero' car and camera car travel at exactly the same speed, resulting in a background that blurs with movement, while the car stays sharp. I was leaning out of the Discovery boot - harnessed in of course! EOS 1Dx, EF 24-70 f4L IS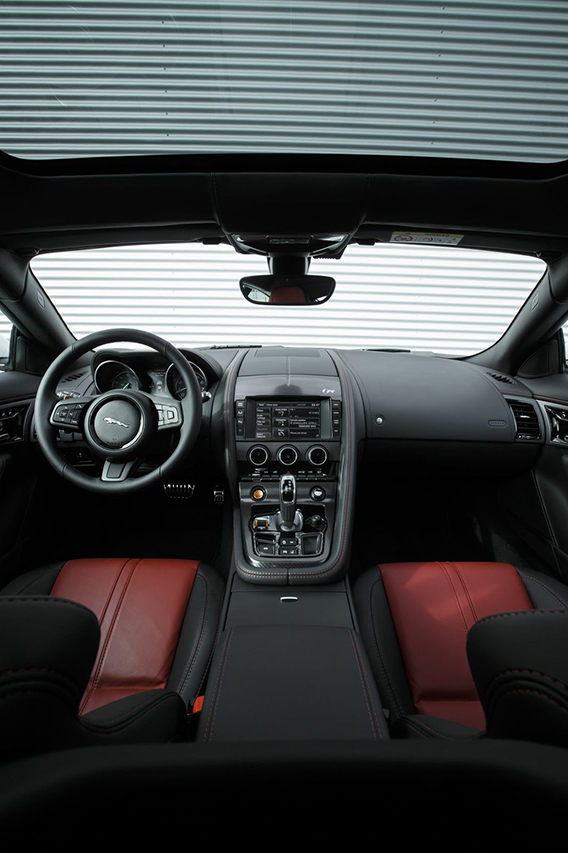 As well as the dynamic photography, the suite of images of the Jaguar F-TYPE Coupé had to include interior shots for the media to use. This simple shot keeps things clean and quite graphic, using soft daylight and a couple of reflectors to illuminate things. The glass roof helps! EOS 1Dx, EF 16-35 f2.8L mkII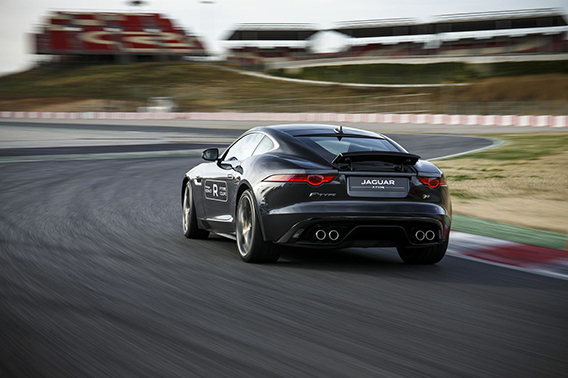 A rear tracking shot like this relies on precise driving from the drivers of the two cars and a steady hand. It could almost be a rig shot, but that's a lot more time-consuming to set up and much more restrictive. EOS 1Dx, EF 24-70 f4L IS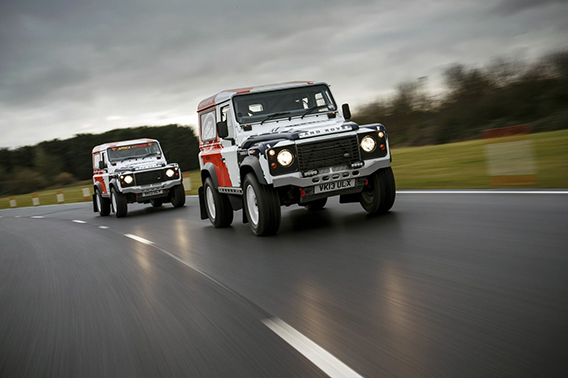 Another slow-speed tracking shot, making full use of the image stabiliser fitted to the Canon 24-70 f4L IS. EOS 1Dx, EF 24-70 f4L IS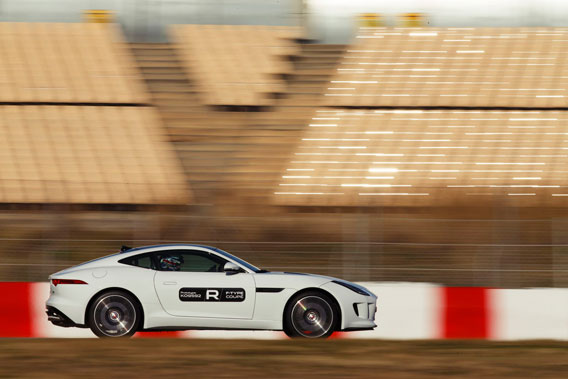 Another action photo technique is the 'panning shot', where you stand still and follow the car's movement as it runs across your field of view. Again the image stabiliser helps keep things nice and sharp, especially at 60th second with a 300mm! EOS 1Dx, EF 300mm f2.8L IS mkII
By Nick Dimbleby
11 Apr 2014