From Photographers to Storytellers: The Leica SL System
Lecia is synonymous with a level of prestige, even now, over a century since its inception, the little red dot immediately conjures exceptional image technology, heritage and photographic prominence. The Leica SL-System is absolutely no exception. Its mirrorless, state-of-the-art full-frame system turns photographers and videographers alike into storytellers, capturing moments that last just a second into unforgettable imagery to last a lifetime.
---
Designed for a lifetime.
A phrase you hear almost every Leica user say: 'It feels made-in-Germany". Leica pours passion into their design and engineering, pushing the boundaries to produce photographic equipment that feels right to hold. Made out of a solid all-metal body to encase the high-end technology within, the SL2 and SL2-S bodies have a magnitude that equals their heritage.
The world of digital imagery is continuously evolving. It grows with the photographers and videographers who drive the industry forward. Never satisfied with near-perfection, Leica ensures that each camera is kept up-to-the-minute with continuous firmware updates year after year. Marrying a timeless, iconic design with a camera ready for the future, the SL-System has everything you need to immortalise the moment that was, and the moments yet to come.

It's your choice: SL2 or SL2-S.
The industrial debate is whether one goes for the SL2 or the SL2-S camera. Whilst both hold similarities and an overall guarantee of perfection, a number of differences aid the decision over which one is perfect for you. Firstly though, lets take a look at which features they share.
Maestro III Processor
Both cameras look relatively similar on paper, they share a Maestro III processor that facilitates high-speed operation at all times. Significantly faster Autofocus compared to their predecessors means virtually lag-free shutter release in any shooting scenario including in low lighting conditions. And the new Smart AF mode autonomously switches between focus priority and shutter priority for intuitive shooting.
5.76 million-dot resolution EVF
Closing the gap between single-lens reflex and mirrorless cameras, an outstanding 5.76MP EyeRes EVF panel delivers an unmatched viewing experience that feels true to life. Built out of the finest metal and glass, with the tightest mechanical and optical tolerances, the EVF across the SL system transforms what can be a jilting experience for those making the transition from DSLR to mirrorless a seamless joy.
5-axis IBIS
In-built image stabilisation, a feature that some photographers never thought they'd see in a Leica camera, was first introduced with the SL2 in 2019 and continues to be a part of the SL2-S today. The 5-axis suspended sensor allows for a slower shutter speed up to 5.5 stops which is ideal for those who use their Leica camera as a travel companion or for performance photography.
Excellent ISO
Both cameras are heralded for their excellent performance in low light conditions. With an auto ISO range of 100 to 100,000, which can even be pushed to a minimum ISO 50 in manual settings, both cameras drive forward the capabilities of what can be done once the sun goes down. Even when the ISO noise does become more noticeable, the image has a classic grain look reminiscent of film photography.
IP54 Weatherproofed
Both the SL2 and SL2-S offers dust and water resistance with an IP rating of 54. So whichever camera you choose can be used confidently, even in harsh conditions, leaving you the time to concentrate on your craft.
Photo/Video menu settings
The unique interface is a joy to use, developed through feedback from customers and professionals worldwide, the SL system allows for photo and video settings to be set separately to allow a workflow of hybrid fluidity. No longer do camera users need to worry about a separate video and photo set-up, the SL-System is all-encompassing and all in one, allowing you to switch quickly and intuitively between the two.
Leica FOTOS
For professional photographers and videographers, a clean workflow is imperative. Both the SL2 and SL2-S work with Leica FOTOS allowing the camera to be operated via the app and images to be shared instantly to directors, editors or wider social media, anytime, anywhere.
---
The main decision.
So which camera is right for you? Leica says the choice is up to you, and whilst I agree, here are a couple of pointers for which camera to swing for depending on your requirements.
SL2 – The Photographer's Dream
"The new Leica SL2 is a camera with soul." Francis Paniego, Spain
With a 47MP CMOS sensor, the SL2 has a clear advantage over the SL2-S when it comes to image quality. With so much data captured one feels able to step inside the image and feel the soul of the place where the camera was.
"Extra megapixels allow for better cropping even when carrying a single lens — which in my case is a Leica Summicron-SL 50mm lens. I would normally carry a longer lens to get more zoom-in images, but I find that I don't need to do that anymore. I tend to shoot wide open at f2 and with a 3-stop ND filter, I get an amazing look from the camera during the daytime shooting. Additionally, the in-body stabilization is a godsend especially when shooting in low-light."
Om Malik, USA

Multishot settings allow, with the help of the sensor-shift technology, a tripod-mounted camera to record up to eight consecutive frames, whereby the sensor is shifted in half-pixel increments in between every exposure. The results of which are incredible images with a quadrupled resolution of around 187 megapixels.
The design is sublime, with an ergonomic grip and textured matt black hatching. With the black body design contrasting the white Leica logo, own the camera that always gets noticed:
"I'll shoot with the SL2 for photo shoots in a wide variety of different situations from social reportage to some of the most beautiful fashion studios across the globe and the SL2 is a true beauty to wear around the neck so when you're on a red carpet in Los Angeles rather than in Milan or Paris it's a camera that gets always noticed!"
Stefano Guindani, Italy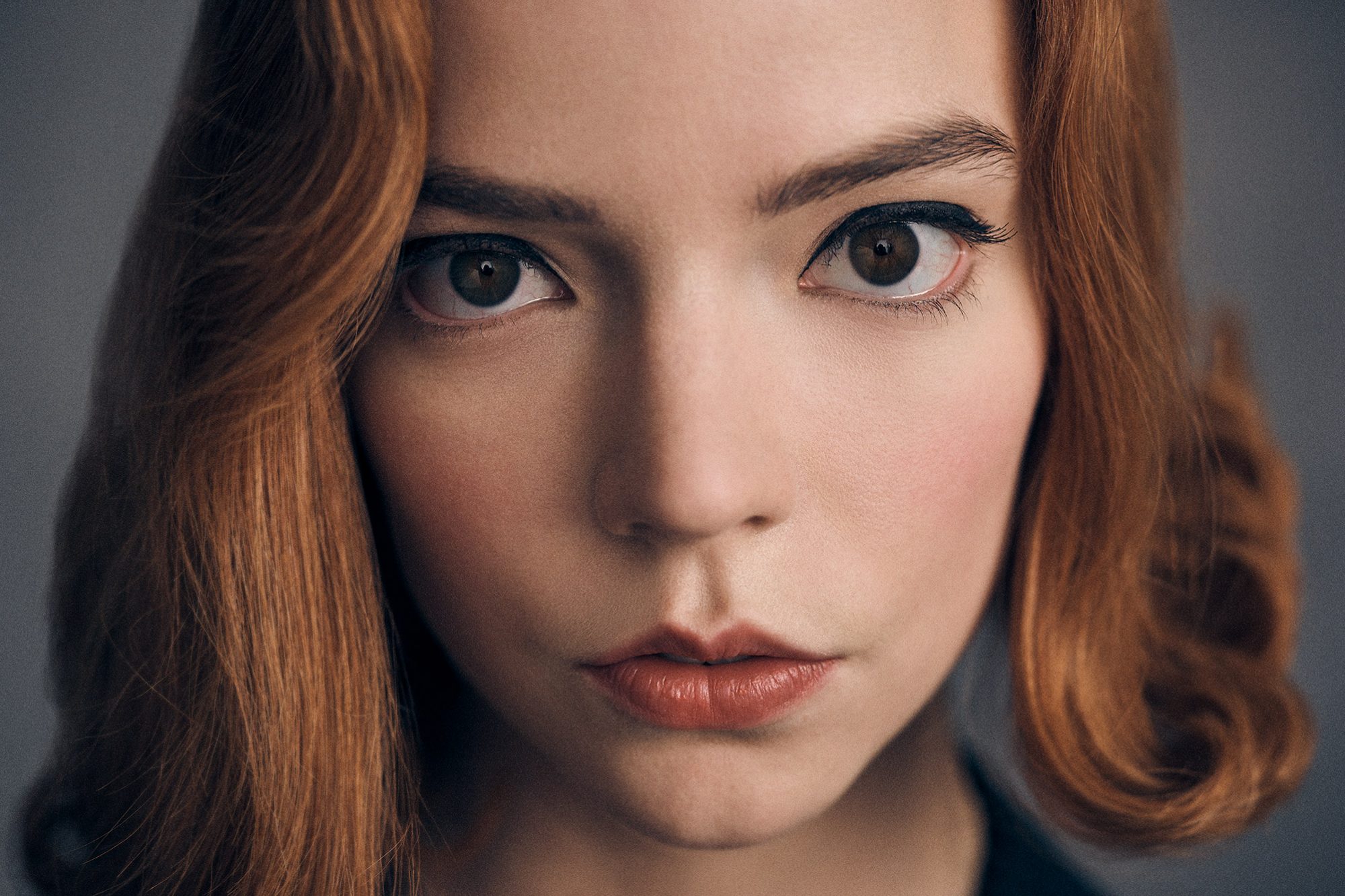 Anya Taylor-Joy photographed by Charlie Gray on Leica SL2. Copyright Charlie Gray @charliegraystudio.
View Leica SL2 full specifications here >
---
SL2-S – The High-End Hybrid
"The SL2-S has become the voice of my artistic expression" Kristian Dowling
The SL2-S is the choice for those who are part of both the photography and videography communities. The 24MP CMOS-BSI Sensor is large enough for stunning still imagery whilst also capturing impressive 4K and Cine4K videography.
"The Leica SL2-S is a camera with all the newest tech in a metal body built like in the old days. It's a tool. With its 24-megapixel sensor, I get a perfect balance between film and photography, without compromising either one."
Dominic Nahr, Switzerland
Image taken on Leica SL2-S. Copyright Ope Odueyungbo @greatarsenal.

Image taken on Leica SL2-S. Copyright Ope Odueyungbo @greatarsenal.
The super-fast continuous shooting mode with 25 frames per second works seamlessly until the internal 4GB buffer memory is filled – meaning the only limits are the memory cards you choose to use.
Multishot produces images up to 96MP with the help of the SL2-S' sensor-shift technology quadrupling the image resolution when set up on a tripod.
The Leica SL2-S supports the highly efficient HEVC video compression standard for 10-bit recordings up to 4K/60p. Shoot in L Log to record film with the largest dynamic range to then bring your film to life in post-production. Video recordings can even be split into one-minute segments to reduce the risk of data loss. Additionally, a range of features such as Follow Focus, integrated waveform monitor, Colour-Bar, Timecode Input and Tally Mode, makes this camera perfect for professional videography work.
"You almost forget you're holding it when you're shooting. It is often said that a good tool is one that feels like an extension of the body, that's definitely true of the Leica SL2-S."
Akihiko Nagumo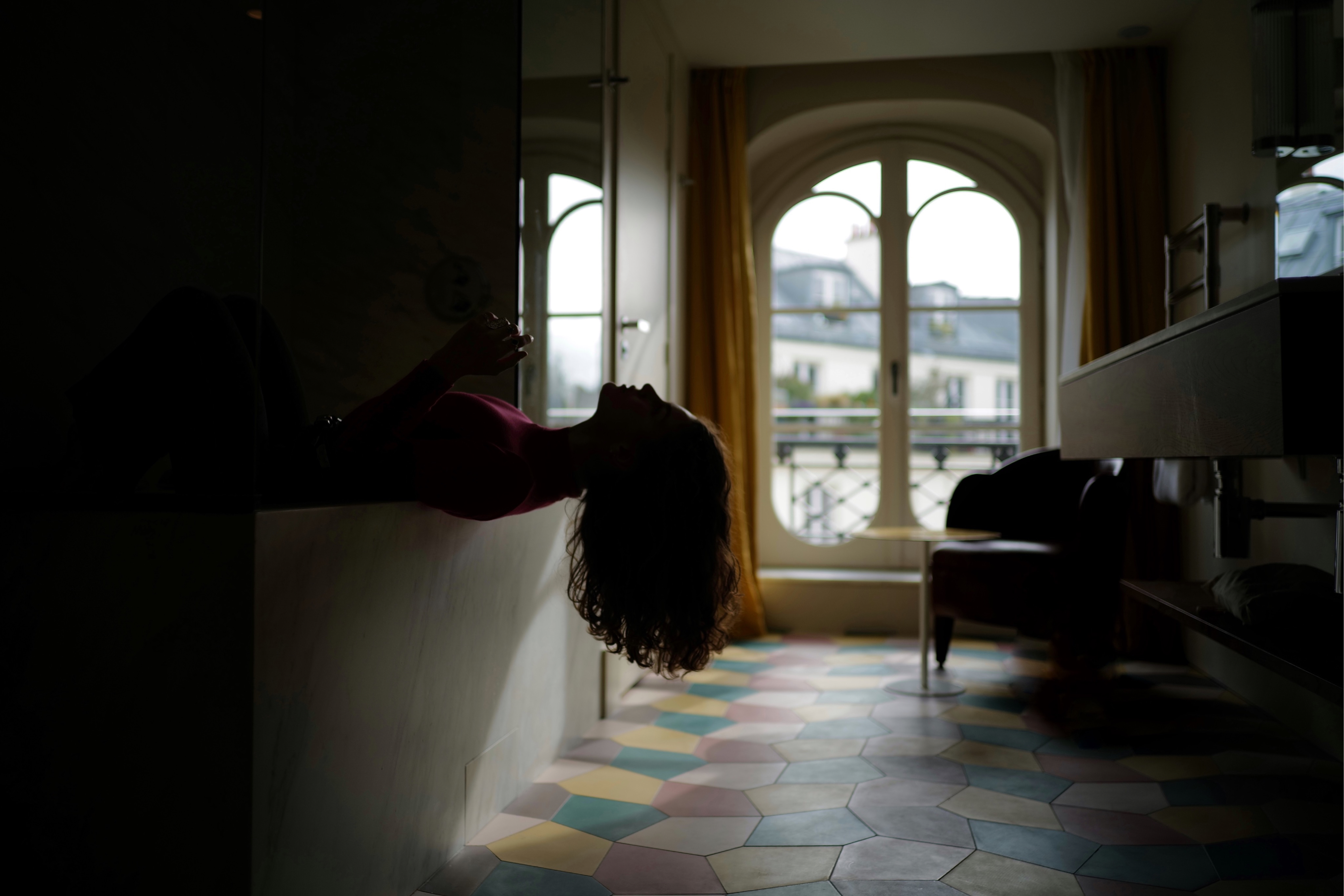 Horizontal by Barney Cokeliss. Copyright Barney Cokeliss @barneycokeliss.
View Leica SL2-S Specifications Here >
---
Price point
We have looked at the details of what makes both cameras so brilliant, one final aspect to help you decide which camera to buy: the price point.
A significant aspect to consider when buying a new piece of kit is always going to be the cost. Leica very rarely comes cheap and the SL2 is no exception. The SL2-S however may be more accessible than you would first think. Both cameras are available to buy as the body only or as a lens kit, and to buy the SL2-S with the Vario-Elmarit-SL 24-70 f2.8 ASPH Lens costs just a fraction more than the SL2 body on its own.
---
The Lens Selection
SL Lens selection
Leica is dedicated to the design and construction of the most excellent lenses available to buy today, and the SL-Lenses are certainly no exception. In combination with the fastest autofocus system that Leica offers, the whole SL system when working together is that of exceptional imaging performance.
Currently consisting of 10 prime and zoom lenses, including the new Vario-Elmarit-SL 24-70 f/2.8 ASPH lens, these refined optical systems guarantee unrivalled picture quality. Particular care has been taken by Leica to ensure a homogeneous performance at all focal lengths, apertures and focusing distances, making an SL-Lens the ideal choice for every creative idea you have in mind.
Pin-sharp focus to infinity is enabled thanks to the combination of advanced control algorithms in the camera with the newly developed Dual Syncro Drive technology. The lightweight SL lens elements focus quickly and almost silently at every position with absolute precision.
TL Lens selection
In addition to the SL lenses, TL lenses designed for the cropped Lecia T camera can be mounted directly onto any Leica SL system thanks to the shared L-bayonet mount. The camera is able to recognise the TL-lens and automatically switches to APS-C format sensor mode.
View all Leica Mirrorless Camera Lenses here >
Adapters to complete any look
Why stop there with two brilliant Leica lens selections. Leica is dedicated to conserving value in every respect and therefore believe that a lens should be useable on more than one system. They have therefore made adapters for the M-Lenses, R-Lenses, S-Lenses so that current systems can be transferred when you choose to take the leap into mirrorless full-frame joy.
View all Leica Rangefinder Camera Lenses here >
---
A storytellers dream
If you have made it to the end of this blog then firstly, thank you, and secondly, are you convinced yet? The Leica SL-System is truly one of excellent quality that is the pinnacle of the 'Leica Look'. Hybrid, fluid and accessible, the SL-System is here to put the power of storytelling into the hands of those ready to tell it. To continue exploring the SL-System head over to The Fundamental Choice to find out more.
---
Ready to make the leap?
The Leica SL system is available to purchase from our website:
---
Thank you!
Thanks for taking the time to read our blog, we really do hope they help you out and answer some of your questions. If you still have some unanswered, then please feel free to get in touch with our team of experts.
We have a LiveChat option on our website and we can, of course, be contacted via our email, we're also on the end of the phone too! Read more on how to contact us here >
---
Want to write for us?
If you've got experience with producing content on photo, video and/or optics products or techniques then we would love to hear from you. Contact our blog editor, Fee, with a sample of your work at fee@cliftoncameras.co.uk.
By Beatrice Debney
15 Jun 2021