International Women's Day at Fujifilm House of Photography | #BreakTheBias
On the 2nd March Clifton Cameras were invited down to Fujifilm's House of Photography to listen to their Panel and Live Q&A celebrating International Women's Day. An invitation we could not refuse!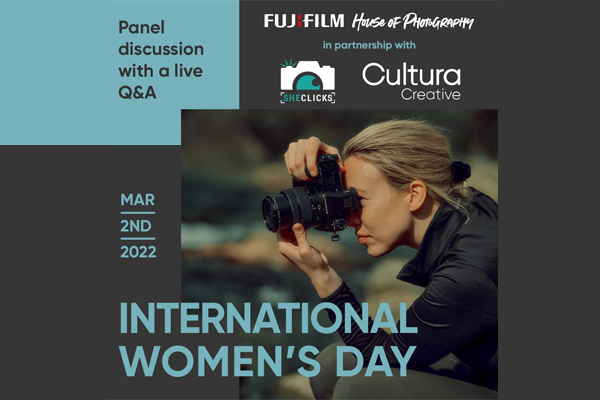 ---
Where are all the women?
On the train down to the event, XPro3 in hand, I thought I would turn my brain all-things-fuji and listen to a photography podcast. So, naturally, I typed Fujifilm into Spotify, submitted to the algorithm and clicked on the first one to appear. I then thought to go one step further and listen to an interview with a woman. Hear what she has to say.
To my disappointment I found myself scrolling all the way back to November 2021 before finding the most recent interview they had with a female photographer. And then immediately after that feeling of disappointment came the usual feeling of passive non-surprise.
In my photography undergrad class, our gender split was approximately 70/30 (female/male). This was the number one course for photography in the country so theoretically, these were the best male and female photographers of that academic year. In my A-level photography class, there was one guy and six girls.
There is no hiding the fact that this is such a gendered subject to study. And so, would it not seem realistic to assume that we should be in a professional market saturated with female photographers from which to learn?
Somehow, not quite.
---
Luckily, Fujifilm managed to find four incredible professionals in the photographic world, and they just so happened to be women.
The panel was hosted by Angela Nicholson; part of the Camera Jabber team; a past Tech Editor for Amateur Photographer; and the founder and current pioneer of SheClicks, a community where female photographers can get together, share images and support one another.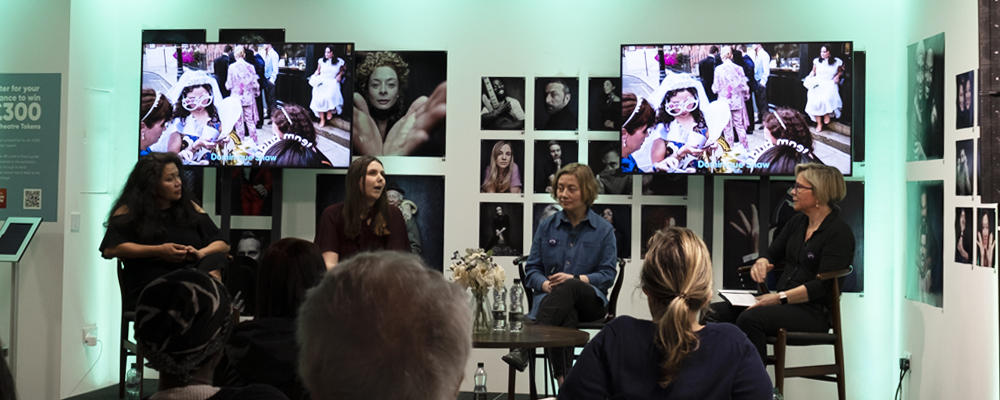 Joining the discussion were Kristina Varaksina, Dom Shaw and Christina Vaughan.
Kristina Varaksina is a Fujifilm X-Photographer who specialises in portraiture that tells the stories of real people's lives through fine art photography. She is particularly keen on telling the narratives of those who have not necessarily been heard yet in the mass media. View Kristina's work here >
Domonique (Dom) Shaw is also a Fujifilm X-Photographer who, alongside her brother, specialises in documentary-style wedding photography with their company York Place Studios. She prefers her images to be raw, unstaged and unapologetically natural. View Domonique's work here >
Christina Vaughan is the founder of Cultura Creative, the home of inclusive stock photography. Her work has been driven by the active creation and promotion of Black, Asian and Mixed Ethnicity visual content, with the ultimate goal that we as humanity are represented in the media in the most honest way. View Christina's work here >
---
Is it possible to use being female to your advantage?
Every single individual on this planet experiences the world differently. Being in a marginalised group, whether that be your gender, race, sexuality or religion, means that your outlook is going to be that much more significantly different.
Get excited about this and use that outlook to your advantage. Use being female to shock, inspire and indulge. Tell a new story and let people into the world as you see it. It doesn't have to be overtly gendered, just use your unique perspective to show something new.
---
Is it important to be a 'female photographer'?
More often than not in this industry, you will find photographers and female photographers. It is the same as doctors and female doctors, scientists and female scientists, CEOs and She-EOs.
There is an understandable explanation; only in the 70's did married women enter the labour force in the great numbers we know today, gaining roles in traditionally male occupations. The label of 'female [insert profession here]' came partly from a place of celebration and partly as a form of marginalisation. This is a photographer and she is a woman! But really how patronising is that?
A photographer and a woman.
Do we have to be female? Can we not just be photographers?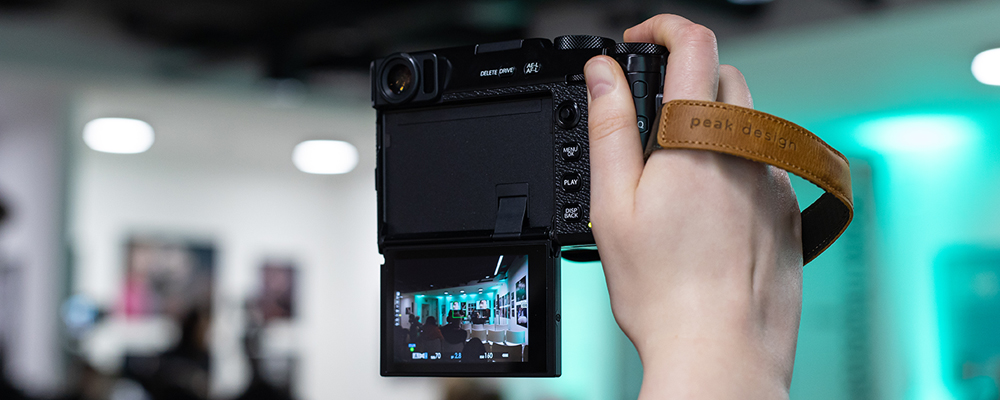 ---
What can businesses do to ensure they are keeping up?
Audit your brand. Take the time to look through old content on your website, social media and advertising. Really consider the work and ask yourself: is this appropriate today?
If the answer is no then cut it. No excuses. Taking the time to ensure that any imagery or other content on your website is up to standard with today's societal expectations could ultimately save your company.
The upcoming generation has been raised to hold businesses to a higher standard and if a company does not meet this then they will take their money elsewhere. So, in order to keep your company afloat, these audits are incredibly important.
---
Is tick-boxing bad?
When done lazily, yes. It can lead to passive-aggression and an authority complex of the one in charge that emanates "you should be grateful to be in the room at all". It can also put a lot of pressure on the chosen individual to represent their entire 'box' when, in reality, any other more commonly selected candidate is just there for their work.
On the other hand, when done as well as it can be, it can highlight areas where a company is letting itself down by not including a more diverse group. And what can start out as an HR exercise to ensure a wide range of experiences around your table, can become something that naturally occurs. Ultimately causing a chain reaction of positive change.
---
Are female-only platforms important?
While creating female-only platforms in a time of promoting equality can seem counter-intuitive, these forums can be incredibly important. They offer a safe space, free from bias and judgment.
Platforms such as SheClicks, a female photographers group, is designed to be friendly and informative. Members of SheClicks often organise photowalks where members can meet up and photograph an area, subject or theme.
Ultimately these kinds of spaces build confidence and encourage learning from one another that can be inspiring. The likelihood of seeing how one photographer interprets the same subject in a way that you would not have considered can spark further creativity in your own work.
This kind of growth can only happen when you feel safe and unjudged, which for many women is what makes female-only platforms so much more accessible.
That being said, take the time to explore out of your comfort zone too and interact with those who do not necessarily share the same opinions as you. You never know what you might learn this way, and what creativity can come from this.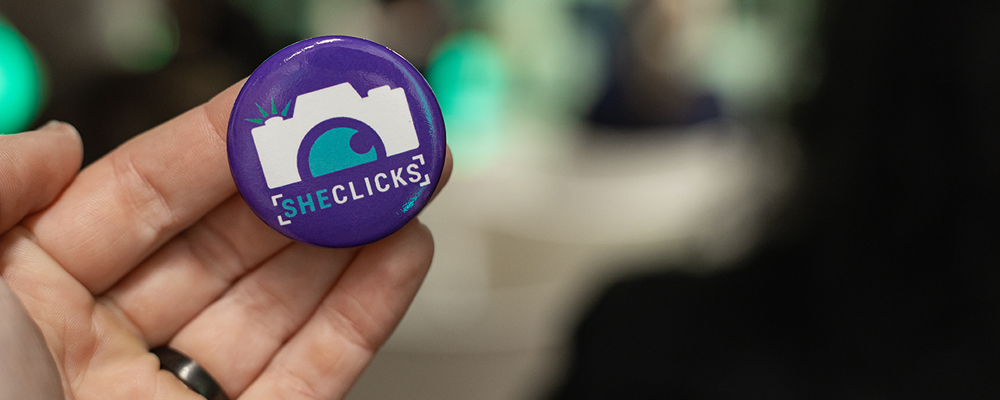 ---
Is there a particular achievement you feel most proud of?
Krisitna Varaksina: leading workshops to bring up the next round of photographers, whether that be by improving their technical photographic abilities or boosting their creative story-telling.
Dom Shaw: being invited to speak at events all over the world, meeting so many different people and photographers and hearing what they have to say as well as joining in the conversation myself.
Christina Vaughn: seeing the real impact on the stock media market that Cultura Creative has had when it comes to diverse representation.
Angela Nicholson: SheClicks growing so quickly, gaining 1000 members in just the first month and knowing this was something that needed to happen.
---
When you say no, you always know the outcome.
One of my personal biggest takeaways from this panel doesn't necessarily relate to photography. It was something Dom Shaw said when asked what moment are you most proud of. Part of her answer was that when you say no, you always know the outcome, you have to allow yourself to take opportunities to get the most out of life.
If you say no, then nothing changes, but if you say yes then who knows what opportunities might come from that. It is an attitude that, in general, seems to be instilled in men, yet needs to be learned by women. And it is one that is contributing to the current gender imbalance in photography that I mentioned before.
Well not anymore, we already know what happens if we stick to that. Time to say yes and see where it can take you.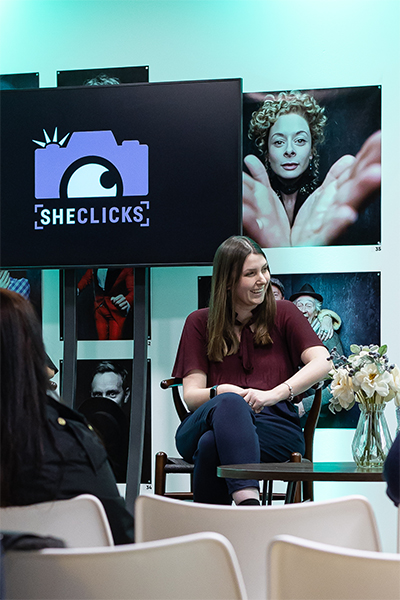 ---
Has there ever been a better time to be a woman in photography?
As International Women's Day grows and more events such as these at the House of Photography occur, is it possible to think that it is almost becoming too inclusive? Too easy to find yourself a platform, whether that be on Instagram, a self-published photobook or a community exhibition from which to voice your opinion? Too easy to find yourself represented in some form of artistic expression?
I question only for dramatic effect. Of course, there is further work to be done; and to sit back content because one image exists that portrays the world in a way that you can relate to doesn't seem all that fair when other communities have thousands of galleries dedicated to just that.
We are lucky to say that, in general, the photographic world is an inclusive one, willing to grow. And as more female voices join the photographic crowd, each voice may get absorbed into the general din of creative excellence. But the thing with crowds is that the more people join, the crowd gets louder. And much harder to ignore.
---
How can we #BreakTheBias?

In keeping with this year's International Women's Day theme #BreakTheBias, how can we do this?
Call out discrimination when you see it
Celebrate female voices when they speak up
Share your platform with others
Buy from female-owned businesses
Make an effort to be more inclusive in your language
Learn more about International Women's Day here >
---
Thank you!
Thanks for taking the time to read our blog, we really do hope they help you out and answer some of your questions. If you still have some unanswered, then please feel free to get in touch with our team of experts.
We have a LiveChat option on our website and we can, of course, be contacted via our email, we're also on the end of the phone too! Read more on how to contact us here >
---
Want to write for us?
If you've got experience with producing content on photo, video and/or optics products or techniques then we would love to hear from you. Contact our blog editor, Fee, with a sample of your work at fee@cliftoncameras.co.uk.
By Beatrice Debney
8 Mar 2022