New Tamron 35-150mm F/2-2.8 Di III VXD Lens Development Announcement
Tamron has announced the development of a super-fast zoom lens that is going to be ideal for those that travel. The Tamron 35-150mm F/2-2.8 Di III VXD provides a classic focal length of 35mm through to a superbly handy 150mm zoom for Sony shooters.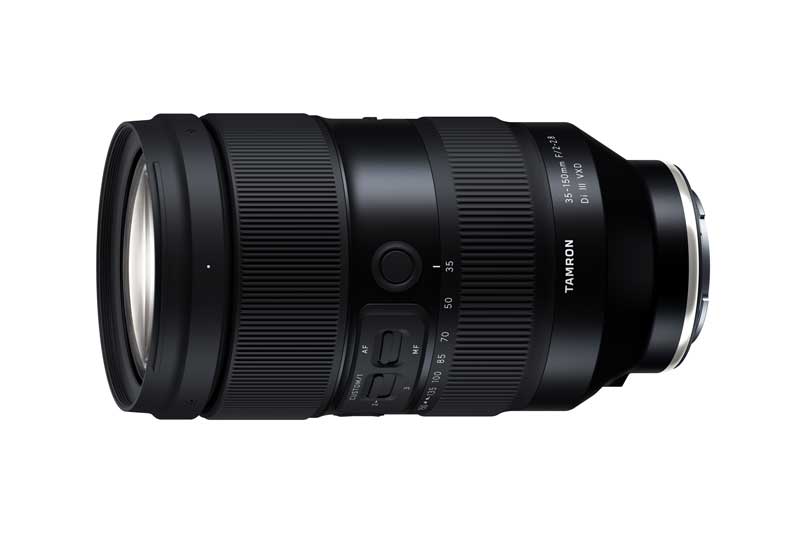 ---
What are the main features?
World's first F2-2.8 super-fast aperture
Shoot from wide-angle 35mm to telephoto 150mm in one lens
Tamron's signature image quality
A fast and near-silent VXD linear motor mechanism for expert autofocus
Super-close focusing at just 0.33m at the wide end
The upgraded design provides users with great comfort and usability
---
What is the Tamron 35-105mm F/2-2.8 Di III VXD best for?
Ideal for the travel photographer, the lens is compact enough to chuck on your Sony mirrorless camera and go exploring. The fast F2-2.8 aperture allows you to work well even in low-light plus you have the versatility of the 35mm for landscapes, street photography and architecture through to the telephoto 150mm for those close-up or hard to get to shots.
---
Not one, but two
Tamron's UK and Ireland distributor, Transcontinenta UK Ltd, has announced the world's first mirrorless zoom lens with a maximum aperture of F2, the Tamron 35-150mm F/2-2.8 Di III VXD (Model A058) alongside the second gen standard zoom lens, the Tamron 28-75mm F/2.8 Di III VXD G2 (Model A063). Both new lenses are planned to go on sale by the end of 2021 and of course, we here at Clifton Cameras will keep you up to date on this as much as we can.
---
Main features of the Tamron 28-75mm F/2.8 Di III VXD G2 (Model A063)
Classic Tamron high image quality
Near silent VXD linear motor for fast and accurate autofocus
Focus at just 0.18m at the wide end
Maximum magnification ratio of 1:2.7 for those creative close-ups
Versatile zoom lens for all occasions
Constant F2.8 aperture
---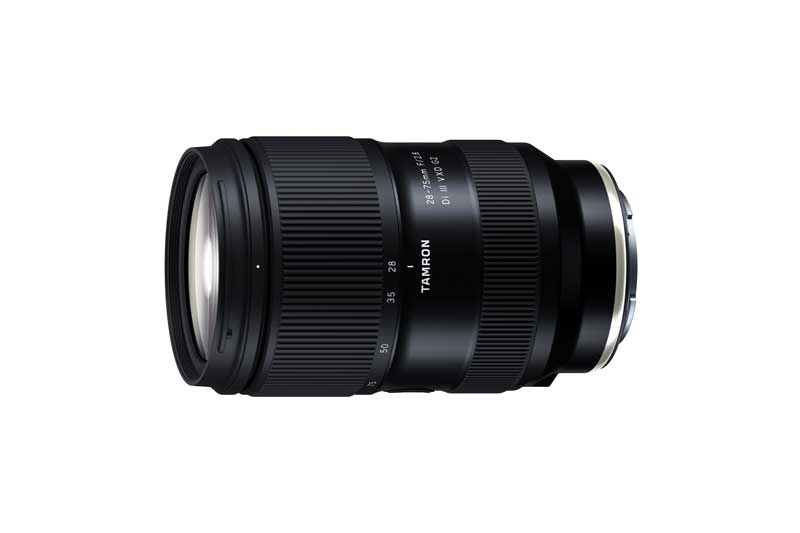 ---
When will the lenses be available?
We're expecting both lenses to be available for purchase in the UK and Ireland during 2021. We appreciate this is similar to 'how long is a piece of string' but rest assured that we'll notify you via our blogs and socials as soon as we know more!
Make sure you keep up to date with our latest news and offers by signing up to our mailer, see below.
---
How much will they cost?
Sadly we haven't been privy to this information yet, but as soon as we hear a whisper we'll let you know!
---
Thank you!
Thanks for taking the time to read our blog, we really do hope they help you out and answer some of your questions. If you still have some unanswered, then please feel free to get in touch with our team of experts.
We have a LiveChat option on our website and we can, of course, be contacted via our email, we're also on the end of the phone too! Read more on how to contact us here >
---
Want to write for us?
If you've got experience with producing content on photo, video and/or optics products or techniques then we would love to hear from you. Contact our blog editor, Fee, with a sample of your work at fee@cliftoncameras.co.uk.
By Fiona Chandler
5 Aug 2021