Panasonic LUMIX S 35mm F1.8 Lens Review
First Impressions on the Panasonic LUMIX S 35mm F1.8 Lens
Today, Panasonic unveiled their latest addition to an already stellar line-up of lenses, the LUMIX S 35mm F1.8 (S-S35) for the LUMIX S Series.
This lightweight L-Mount lens features a large f1.8 aperture, comprised of eleven lens elements in nine groups, including three aspherical lenses and three ED (Extra-Low Dispersion) lenses. The lens comes as the fourth addition to the already powerful line-up of large aperture f1.8 lenses such as the 85mm, 50mm and 24mm. A powerful tool when combined with Panasonic's full-frame S mirrorless cameras.
Read more on the Panasonic LUMIX S Series of lenses here >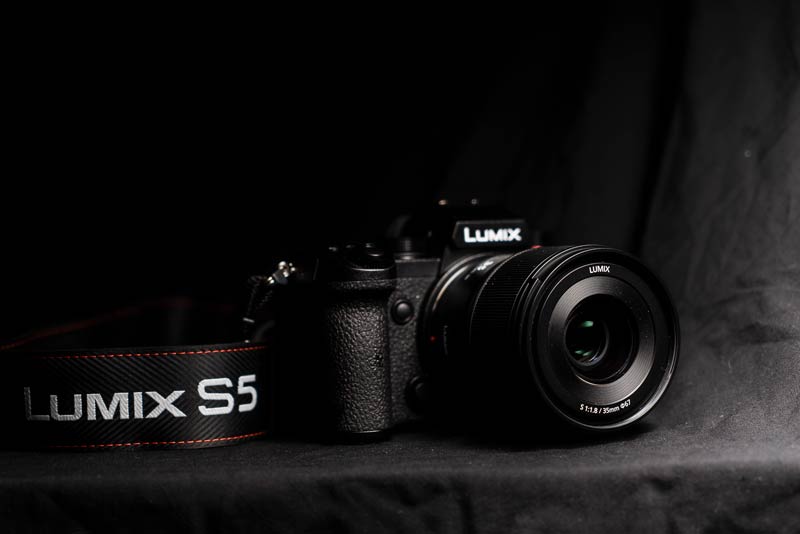 ---
Key Specifications
Focal Length: 35mm (APS-C: 52.5mm)
Aperture: 9-Bladed, micro-step aperture of f1.8 - f22
Mount: L Mount
Lens Construction: Eleven lens elements in nine groups, three ED (Extra-Low Dispersion) lenses
Minimum Focusing Distance: 0.24m
Weather Resistance: dust/splash-resistant design, capable of withstanding temperatures down to -10 degrees Celcius
Filter Diameter: 67mm
Weight: 295g
---
Why Choose a 35mm Lens?
35mm lenses have long been the preferred lens for photojournalists, wedding and street photographers due to the natural field of view and low distortion it provides. The lens is wide enough to capture full-body, mid-body and close-ups, and often provides a large aperture for low light photography. When using the lens on a cropped sensor, the focal length will be increased to 52.5mm, allowing the user to get closer to the subject they are photographing. The wide aperture enables users to use a lower ISO for less sensor noise or a higher shutter speed to freeze motion. It also gives you the advantage of blurring out any distracting elements in the background, drawing the viewers attention to the subject in the foreground.
---
Overview
Having tested this on a Panasonic LUMIX S5 a few days before launch, I found the lens to be a fast, responsive lens, offering beautiful bokeh at f1.8 and almost no visible signs of chromatic aberration due to the low dispersion glass inside the lens. The lens design feels solid yet lightweight, thanks to the high-grade polycarbonate material used.
---
Sharpness
Generally, wide aperture lenses are considered to be less sharp, especially in the corners. However, Panasonic's 35mm f1.8 shows impressive sharpness from the periphery to the centre, present from f1.8 through f22. The image quality remained consistent at f1.8, however minor vignetting did occur, which is likely at such a large aperture, with fall-off still being thoroughly natural and appealing. However, when stopping down to f8, vignetting becomes visibly less, and the image becomes tack sharp at the expense of the beautiful bokeh you'll see at f1.8. The 35mm f1.8 seemed to achieve maximum sharpness between f8 and f16.
Click on the images below to view the full resolution image.
---
Chromatic Aberration
Chromatic aberration (CA), is present where a lens fails to focus all the colours in the spectrum on a single point. On good quality optics, chromatic aberration is reduced significantly, while on lower-cost lenses, the effects of chromatic aberration are more apparent. While reviewing the lens, I looked for both lateral and axial aberration present in the image. Lateral aberration occurs when strong lines of contrast run tangentially from the periphery to the centre of the image circle and show up as a bright blue, red or green fringe on the edges.
At f1.8, Panasonic's 35mm effectively suppressed chromatic aberration, thanks to the three extra-low dispersion optical elements inside the lens. Even pushing the contrast to the extreme by shooting a dark foreground with a highly exposed background, I found minimal signs of any aberration present. Shooting at f8-f16 showed close to no aberration in the image.
Looking at axial CA next. A more common form of aberration that presents itself where non-coinciding focal planes of various wavelengths of light focus at different depths.
With Axial aberrations, you can expect to find a little at f1.8, which is quite common for any lens to show, however, if you stop down to f8-f16 it will effectively reduce the majority of aberrations.
Unfortunately, chromatic aberration is part of any lens design and is almost impossible for removal during the manufacturing process. Luckily, these days it's possible to get rid of it by using software applications such as Adobe Lightroom or Capture One Pro.
Click the image below to view the full resolution file.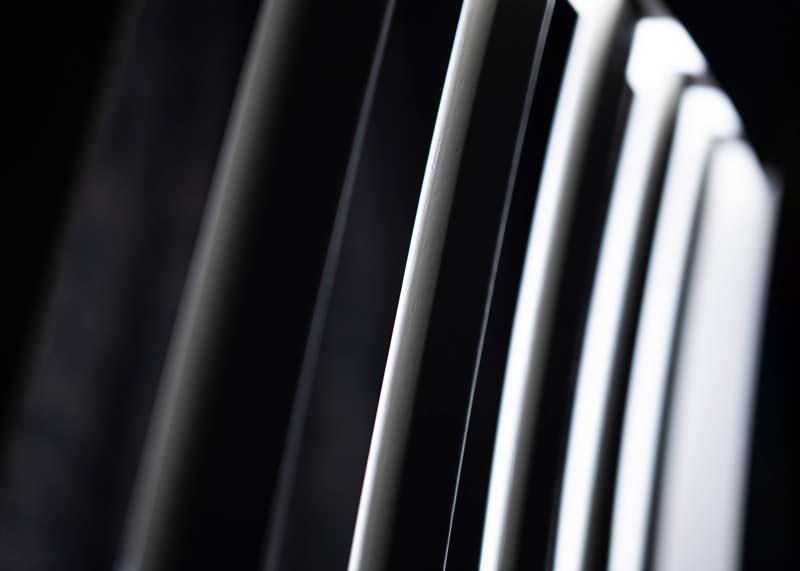 ---
Distortion
Distortion is prevalent in wide-angle lenses, however with a focal length of 35mm, you'd be hard-pressed to find distortion in the corners. At a distance of 6 feet, distortion is non-existent, making this a great lens to capture portraits or architectural designs. Moving your subject as close as 0.24m would introduce some distortion, however, I found the results to appear natural and pleasing as it's still far from the distortion you'd expect on an extreme wide-angle lens.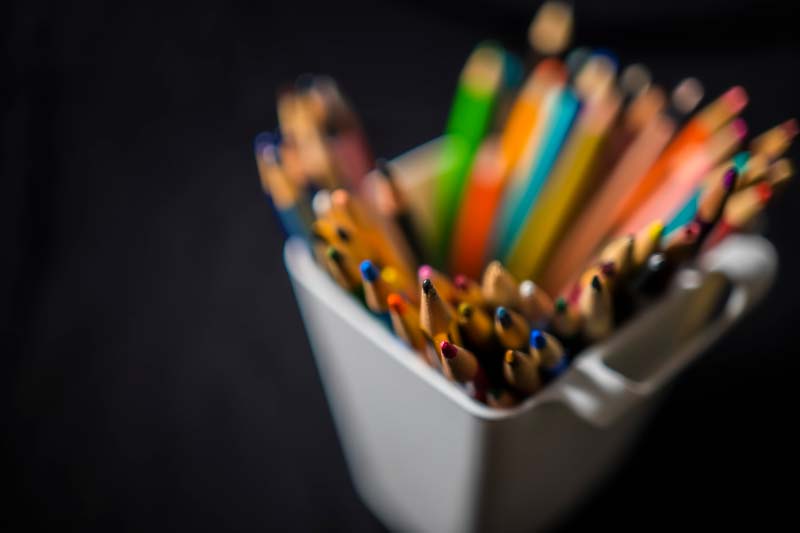 ---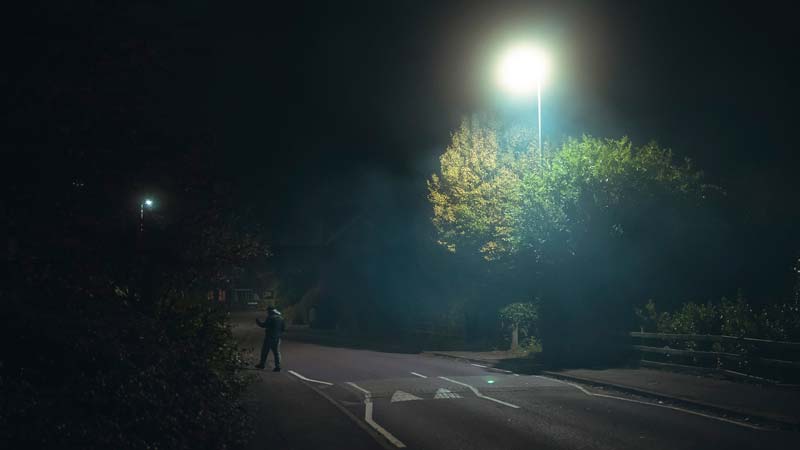 ---
Focus
The Lumix S 35mm f1.8 offers considerable versatility when paired with one of Panasonic's full-frame cameras, such as the S5, which will provide options to switch between linear and non-linear focus methods. Using the non-linear focus method, Panasonic reports the focus is shifted with a variable amount according to the rotation speed of the focus ring, while the focus shifts with a designated amount according to the rotational quantum of the focus ring when used in the linear setting. Sensitivity (the amount of focus shift per rotational quantum) can be selected from 90 to 360 degrees by 30 degrees to enable intended focus operation. The lens is capable of providing smooth, silent autofocus with the sensor drive peaking at 240 fps.
Using manual focus, I found the focus throw to be pleasantly wide. It allowed me to pull focus accurately between subjects placed near each other, which can be challenging when shooting at f1.8. The far-reaching focus throw comes as great news, especially for video shooters relying on manual focus mainly. Video shooters would also be thrilled to hear that the 35mm f1.8 features two new additions. First, a mechanism to reduce focus breathing to a minimum, a huge issue in most interchangeable lenses, causing the image to shift (giving the appearance of a breathing image) slightly when adjusting focus. Secondly, Panasonic introduced a micro-step aperture control for smooth exposure changes, a vital feature when shooting a subject moving from an interior to exterior setting where the exposure would change dramatically.
---
Conclusion
The L-mount Lumix S-35mm f1.8 is a fantastic addition to the already stellar lineup of Lumix S lenses and fits comfortably among the 85mm, 24mm and 50mm. Panasonic designed all four lenses to be of a similar weight and design, so there's a degree of consistency when swapping between lenses. The filter threads found on these lenses are all set to 67mm, making it easy to swap filters on the fly, and no need to use additional step-down rings for different threads. It's a lens designed with both photography and filmmaking in mind and shows Panasonic's dedication to providing excellent and consistent image quality in their products. Colours and tones are well represented and true to life, while contrast and sharpness are natural and consistent from corner to corner.
Some people choose to steer clear of primes due to the lack of versatility compared to a zoom lens, however, I've always loved primes for not giving me that choice and forcing me to use what I have to get that shot. Prime lenses also offer better image quality as there are fewer moving parts inside the lens construction, resulting in sharper images and less dust inside the lens itself.
Click the images below to see the full-resolution files.
---
Thank you!
Thanks for taking the time to read our blog, we really do hope they help you out and answer some of your questions. If you still have some unanswered, then please feel free to get in touch with our team of experts.
We have a LiveChat option on our website and we can, of course, be contacted via our email, we're also on the end of the phone too! Read more on how to contact us here >
---
Want to write for us?
If you've got experience with producing content on photo, video and/or optics products or techniques then we would love to hear from you. Contact our blog editor, Fee, with a sample of your work at fee@cliftoncameras.co.uk.
By Fred van Leeuwen
9 Nov 2021