Shimoda Action X30 Review
Testing the Shimoda Action X30 out in the field
Shimoda, a Kickstarter company that wanted to design adventure camera bags for everyone, not just the average day-to-day photographer. From taking advanced materials to minimise stress on the body when climbing up mountains to designing and creating a separate set of shoulder straps designed specifically for women, Shimoda seems to put a lot of time and thought into their products
But knowing all of this, you may ask, what is it like in the real world? Well, I took the Army Green Shimoda action X30 camera bag and medium mirrorless core unit with me to Scotland for a few weeks to find out what it is really like.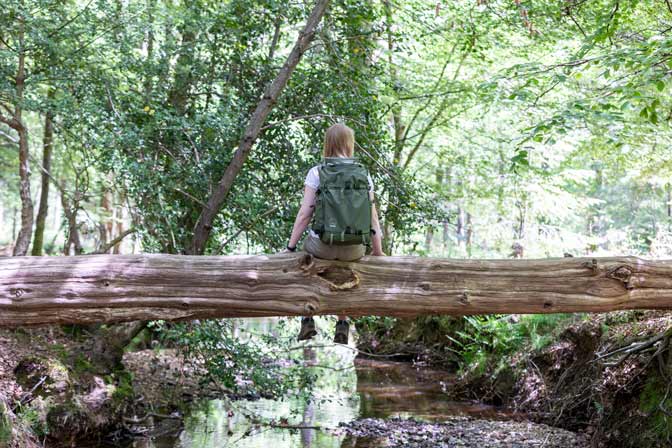 ---
Exterior Features
The very first thing you notice with this Shimoda Action x30 bag is just how good the quality is, the durable water-resistant nylon material alongside the YKK splashguard zippers ensure you don't need to worry when caught out in the elements.
There is also expandable roll-top access available to make use of that full 30-litre volume the X30 offers. However, if you didn't need to use the full volume then there is also a zip that allows for efficient fast access into the top of the bag without needing to unroll every time.
When looking at camera bags one of my main requirements is that it has rear and side access. Rear access because it means I know my equipment is secure when out and about and side access because sometimes I don't have time to take the bag off, open the back access and set up a shot, sometimes there are only a few seconds to get that shot. Thankfully this Shimoda bag has both so it is accessible and easy to get to your equipment as soon as it's needed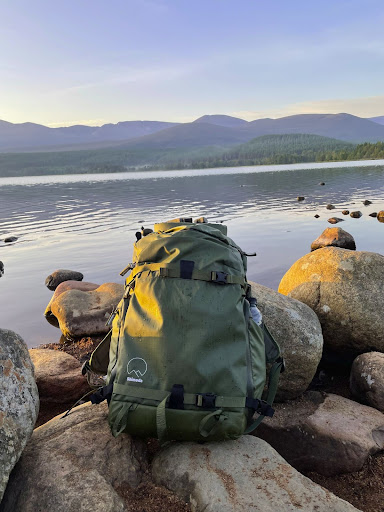 ---
Interior Features
The mirrorless core unit is built very nicely and provides great protective padding for all of your camera gear. I was able to fit my Canon R6 attached with the EF - RF adapter and EF 24-70mm f2.8 II with no issue across the middle of the unit, along with the Samyang 14mm and Canon EF 100mm f2.8L IS Macro lens with plenty of space for either another lens or in my case, the DJI Pocket with accessories. You're not short of room with this mirrorless unit in the action X30!
The top of the bag offers a great space without the top being rolled up. You can access this through a zip that goes into the side of the main pocket and then you get the option of two netted pockets inside so perfect for keys or wallet, anything you don't want moving around. On an average day, I used this space to store my LEE filters kit, snacks, a coat and a bobble hat (because when in Scotland..) all without having to unroll the top
The Shimoda bag also offers a 13'' laptop sleeve in the back camera compartment, a large pocket at the front of the bag and also two pockets on the side that can store filters or even a water bottle.
---
Comfort
The action X30 offers a few different adjustment points to make sure it sits just right on you (anyone with a full camera bag who is unable to fully adjust it knows the pain your back and shoulders can go through!). One of the best adjustments for me was the adjustable torso height and the fact you can move the position in which the shoulder straps sit on the bag. They have a small, medium and large option depending on how tall you are which was really handy as I could adjust the straps to the smallest setting so it could sit further up my back rather than dragging my shoulders down like on a normal 'one size fits all' bag.
The shoulder straps are quite comfy in general, although If I was being critical, I would have liked a little more padding for a little more comfort and protection, especially when the bag is full of equipment!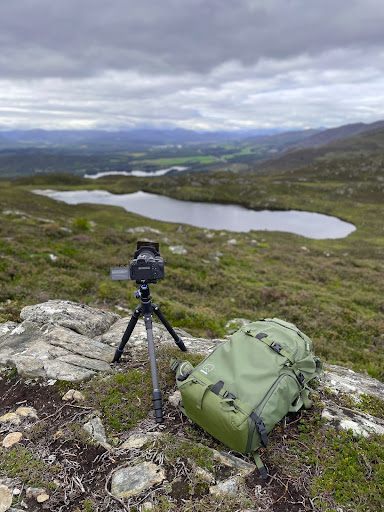 ---
Shoulder Straps and Designed for Women
All of Shimoda's bags come with a great selection of shoulder straps which ensure a custom fit to each person lucky enough to own one of these bags. I was using the 'Tech Strap' which come as standard on the Action series. What I loved about the Tech strap is the two big pockets, one is a perfect water bottle size and the other zipped which was great for putting my phone in or having it as an easy to reach snack pocket - they are also slightly wider than the others so you have a slightly nicer distribution over your shoulders
Shimoda has designed three separate shoulder straps dedicated for women, which I have not seen before from any other company. It goes to show they have thought of everyone - also as of right now, you can add one of these three straps for free with the purchase of one of the action series bags.
---
Value for money
At first glance this is a very pricey bag, but when you actually break it down to the quality and what the bag gives you over the competition you can see why you may have to pay slightly more for this one and hopefully it would be the only bag you would need for a long time.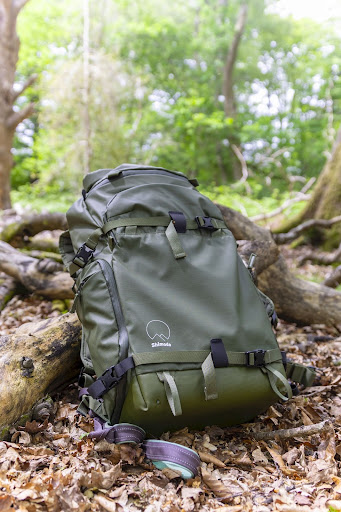 ---
Overall View
Overall I really like what Shimoda has done with their Shimoda Action X series. The bag is designed unlike any others on the market right now and you can see where Shimoda has taken the time to research and test each element on the bag, it provides comfort, space and quality all in one unit. I also really like that there are also quite a few accessories that you can purchase as extras to go along with. A great feature that you don't see a lot is that the core unit is separate so you can change it out and customise it how you want rather than having to work around what they give you.
I would highly recommend checking the Action series out in time for your next adventure.
---
Thank you!
Thanks for taking the time to read our blog, we really do hope they help you out and answer some of your questions. If you still have some unanswered, then please feel free to get in touch with our team of experts.
We have a LiveChat option on our website and we can, of course, be contacted via our email, we're also on the end of the phone too! Read more on how to contact us here >
---
Want to write for us?
If you've got experience with producing content on photo, video and/or optics products or techniques then we would love to hear from you. Contact our blog editor, Fee, with a sample of your work at fee@cliftoncameras.co.uk.
By Jess Corbett
22 Oct 2021