The Photographers Best Kept Secret Hard Drive | iStorage

Choosing the best external hard drive to store your images on is one of the biggest decisions for photographers and videographers out there. There are plenty of hard drives to choose from but which should you go for? You have probably heard of Seagate, Lacie and Sandisk to name a few of the top brands, maybe you even have one sitting on your desk right now. But there is one brand that is the best-kept secret from photographers that if you deal with sensitive images and client data, you need to know about.
---
Who is iStorage
iStorage is a tech company that specialises in creating:
"State of the art, ultra-secure and easy to use hardware encrypted portable data storage devices and cloud encryption solutions that give you total security and control over your data." iStorage UK
Essentially they create PIN-protected SSD (solid-state drive), HDD (hard disk drive) and flash drives that use the same encryption technology as the military. They began in 2009 and since then have gone on to win multiple awards and government certifications including being certified by the General Intelligence and Security Service and NATO. These days their list of clientele is impressive, including the Ministry of Defence, Warner Brothers, Rolls Royce, Pinewood Studios, the BBC, Marvel Studios, Disney, and the NHS, to name but a few.
---
What makes iStorage better for my photography business?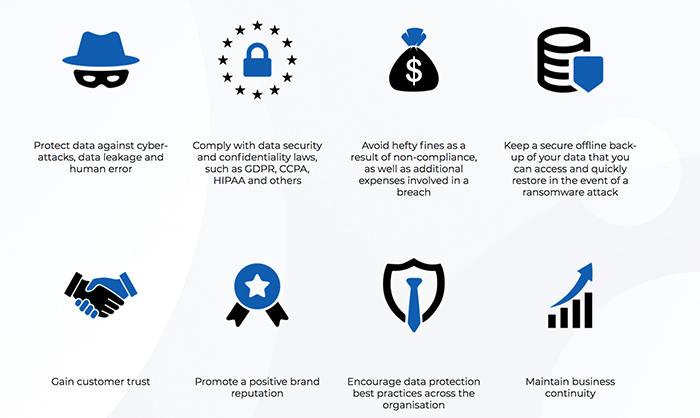 If you are a photographer who deals with sensitive information such as images of children, or products under NDA access then being able to secure your photos is a must. Under the General Data Protection Regulations (GDPR), images where a person can be recognised counts as personal data and therefore is required by law to be securely stored.
Using a PIN-protected and encrypted hard drive offers both you and your clients complete peace of mind and saves you from potentially paying hefty government fines. The PIN protection also ensures that even if you do misplace your hard drive, no one will be able to access the files. You can even programme the device to erase all data if it gets into the wrong hands.
---
Why do I need military-grade encryption?
If you have access to the best then why not use it? From a business position, it makes complete sense to securely encrypt your data for both you and your clients. And from a fun perspective it can make you feel like a secret agent – it's a win-win!
---
Absolute peace of mind
Losing one's images from a hard drive failing, getting lost or breaking is probably the top worry that keeps photographers up at night – I know it's mine! In the past I have lost hard drives to accidental falls or the drive simply giving up one day, it is not a good feeling knowing all that work is lost. Of course, sometimes this data can be recovered but at a hefty cost.
By their very nature images and videos cannot simply be reshot, so knowing that your data is as protected as it can be against accidental damage is so important. iStorage has come up with the solution, the diskAshur M2 is water, dust and tamper-proof (as is standard for all their models) but it is virtually indestructible. The diskAshur M2 is able to withstand being dropped from a 4-meter height and can even withstand being run over by a 2.7-ton vehicle! Now that is peace of mind.
---
Which iStorage drive to choose?
iStorage offers a range of SSD, HDD and flash drive storage devices, at Clifton Cameras we sell the following.
| | | | |
| --- | --- | --- | --- |
| | | | |
| Capacity range | 120GB, 240GB, 500GB, 1TB, 2TB | 500GB, 2TB, 4TB, 5TB | 4GB, 8GB, 16GB, 32GB, 64GB, 128GB, 256GB, 512GB |
| Device Type | SSD | HDD | Flash Drive |
| Read/Write Speeds | 370MB/s Read & Write | 160MB/s Read, 143MB/s Write | 168MB/s Read, 116MB/s Write |
| Water & Dust proof | IP68: can be submerged under 1.5m of water for 30 minutes | IP56: water and dust proof against light rain and dust – cannot be submerged | IP68: can be submerged under 1.5m of water for 30 minutes |
| Shock proof | Up to a 4 meter drop | x | x |
| Tamper proof | Yes | Yes | Yes |
| Crush proof | Can withstand a 2.7 ton vehicle | x | x |
| Certified | FIPS 140-3 Level 3 certified (pending) & FIPS PUB 197 certified | FIPS PUB 197 certified | FIPS 140-2 Level 3 Certified |
| One time PIN recovery | Yes | No | Yes |
| Compatible with | MS Windows, macOS, Linux, Android, Chrome, Thin Clients, Zero Clients, Embedded Systems, Citrix and VMware | MS Windows, macOS, Linux, Android, Chrome, Thin Clients, Zero Clients, Embedded Systems, Citrix and VMware | MS Windows, macOS, Linux, Android, Chrome, Thin Clients, Zero Clients, Embedded Systems, Citrix and VMware |
---
What happens if I forget my PIN?
Ok, we have all been guilty of forgetting a PIN or password in our time so what happens if you forget the 7-15 digit PIN to a military-grade encrypted device with all your work on?
There are two potential options depending on the drive that you opt for. All of the iStorage devices have the option to set an Admin and User PIN. In the instance that the User PIN is forgotten then the Admin can log in and reset the password. If the Admin PIN is forgotten then in the case of the diskAshur M2 and the datAshur Pro 2 a One Time Recovery PIN can be sent to you (as long as you have already turned this setting on). This knowledge that there is always a plan B is what sets this company apart and makes iStorage the number one brand to buy from.
---
The secret's out
So now you know the secret to the best external hard drive for photographers, which portable hard drive are you going for?
---
Thank you!
Thanks for taking the time to read our blog, we really do hope they help you out and answer some of your questions. If you still have some unanswered, then please feel free to get in touch with our team of experts.
We have a LiveChat option on our website and we can, of course, be contacted via our email, we're also on the end of the phone too! Read more on how to contact us here >
---
Want to write for us?
If you've got experience with producing content on photo, video and/or optics products or techniques then we would love to hear from you. Contact our blog editor, Fee, with a sample of your work at fee@cliftoncameras.co.uk.
By Beatrice Debney
27 Aug 2021