The Rock Pool Project and the Ricoh WG-6 Camera | Hands on Review
Read time: 4:30 mins
---
Guide and Support
Clifton Cameras was approached by The Rock Pool Project for some guidance with a suitable camera for their wet and wild adventures. Of course the high-quality Ricoh WG-6 with its capability for high-resolution images, long battery life, built-in GPS and 4K video was a great option. The Ricoh WG-6 features an illuminated CMOS image sensor that's able to produce high-performance images even in the most challenging circumstances. This compact camera turned out to be a superb option for Billy and the wider Rock Pool Project team. Have a read of their hands-on review below and let us know if it makes you want to get out and explore!
Marine Discovery at Swanpool through the lens of the Ricoh Camera WG-6
By Billy Rickards from The Rock Pool Project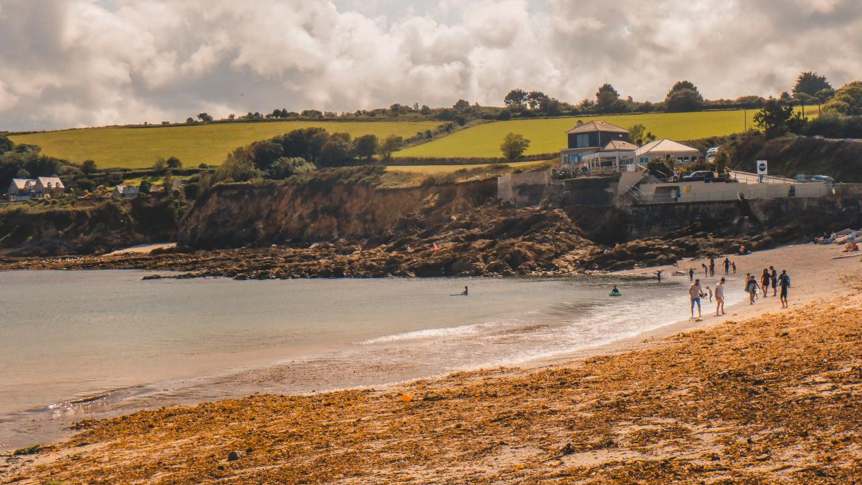 About The Rock Pool Project
The Rock Pool Project is a social enterprise which aims to connect people from all walks of life with nature through rock pool-based activities. Combining expert-led marine education with invaluable data collection through citizen science, we hope to shine a light on the incredible array of marine life that Cornwall has to offer.
As part of the project's Falmouth Summer Marine Discovery programme - a series of school holiday events connecting local families with the marine world - we headed out to Swanpool, a beautiful cove located on the outskirts of Falmouth with brilliant rock pooling opportunities. The aim of this event, as with all our rock pooling sessions, was to assess the presence of a variety of species and retrieve vital data to aid us in the conservation and protection of these precious coastal habitats.
Delving Deeper with the Ricoh WG-6
With the help of the Ricoh Camera W6-6, we were able to delve deeper and take a closer look at the array of life waiting to be discovered by our trusty rocky pool explorers. The underwater capabilities of the Ricoh Camera were impressive and we were able to get sharp, clear photos of a whole host of marine life. It was intuitive and simple to use, whilst maintaining a significant amount of control in the outcome of the photo.
A Macro Marvel
The best feature of this camera, especially regarding marine photography, was the awesome macro feature. This allowed us to get close to various species and see them in beautiful detail. Take a look at these 2 photos of a colony of star ascidians and cushion starfish.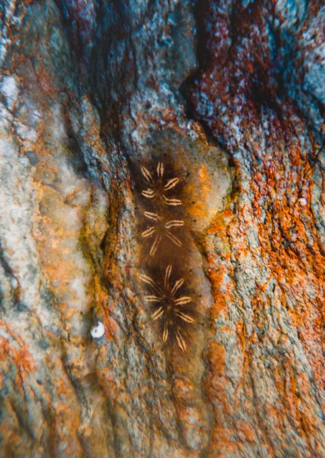 The macro feature on the Ricoh W6-6 camera allowed us to get close to these star ascidians. Each 'star' represents a single colony of ascidians. Individual star ascidians can grow up to 3mm in size so to be able to get a clear photo like this is impressive!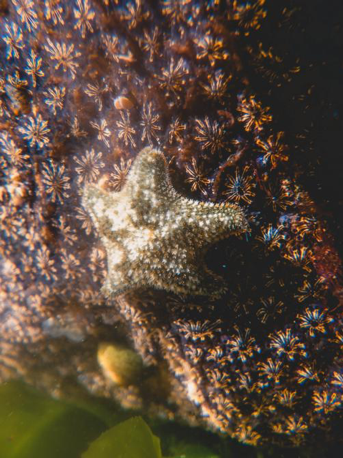 The exposure control on the Ricoh W6-6 camera performed very well in harsh and dynamic lighting conditions. The cushion starfish had a bright point of light on it whilst the star ascidians were more shady, yet the camera created a fairly even exposure for the whole photo.
The Perfect Rock Pooling Companion
Rock pooling is often a messy endeavour; it can be slippy and treacherous and you'll most likely get wet. The great thing about this camera is that it takes care of itself; it's durable, lightweight and very portable, making it the perfect photographic companion for citizen science projects and the documentation of nature around coastal habitats.
Weird and Wonderful World
As our day at Swanpool progressed, we continued to discover the weird and wonderful creatures lurking in the crevices and gullies of rocks, in the sand, and under the surface of the rock pool water. Shrimps, anemones, barnacles, periwinkles and crabs of many varieties were just some of the species available to observe and learn about. The magic of Cornwall is that along the coast there is always something to discover - the incredible biodiversity that our coastlines hold is not to be taken for granted and should be respected and appreciated as much as possible. That's why we love bringing people out into these incredible habitats and rekindling the vital connection with nature that we all have inside us. But for those of us who are unable to go rock pooling, the magic can still be captured through the photos we take and the stories that come with them. Ricoh, with its awesome underwater camera, is a part of that narrative.
Our Final Thoughts
This was our first time using the Ricoh underwater camera and we can't wait to use it again on our next rock pool adventure. Stay tuned for another blog post to come! If you'd like to know more about the Rock Pool Project and book a session with us please email: info@therockpoolproject.co.uk call: 0786 6862865 or visit: www.therockpoolproject.co.uk
Billy Rickards is a freelance photographer with a passion for wildlife photography, currently studying B.A Marine and Natural History Photography at Falmouth University. You can follow his adventures on Instagram at @Billyrphotography
Explore the Ricoh WG-6 and the Ricoh WG-80 here>
Rock pool explorers heading out to uncover the secrets of Swanpool.

Cataloguing a species with a dedicated rock pool project underwater phone.

A macro photo of the snakelocks sea anemone.