Canon EOS 1DX Mark III - What we Know so far
Alongside 2 new RF lenses, we're excited to see the development announcement of the Canon 1DX Mark 3 Camera. We've heard the buzz on various Canon rumors websites and now it's here, or on the way at least!
Read on to find out everything we know so far. You can stay up to date on specifications, the price and when you can buy it in the UK, by registering your interest below.
---
Why should we be excited about the 1DX III?
In an ever changing market, Canon's DSLR cameras are still an extremely popular choice for professional photographers. Whether that be sports or wildlife, they're right up there producing innovative DSLR camera technology.
The announcement of the EOS-1D X Mark III promises a huge leap from its predecessor - the 1DX Mark II. The folks at Canon have guaranteed leaps and bounds in AF performance, image quality, video production and connectivity. Giving the pro's and passionate enthusiasts alike, the edge they desire.
---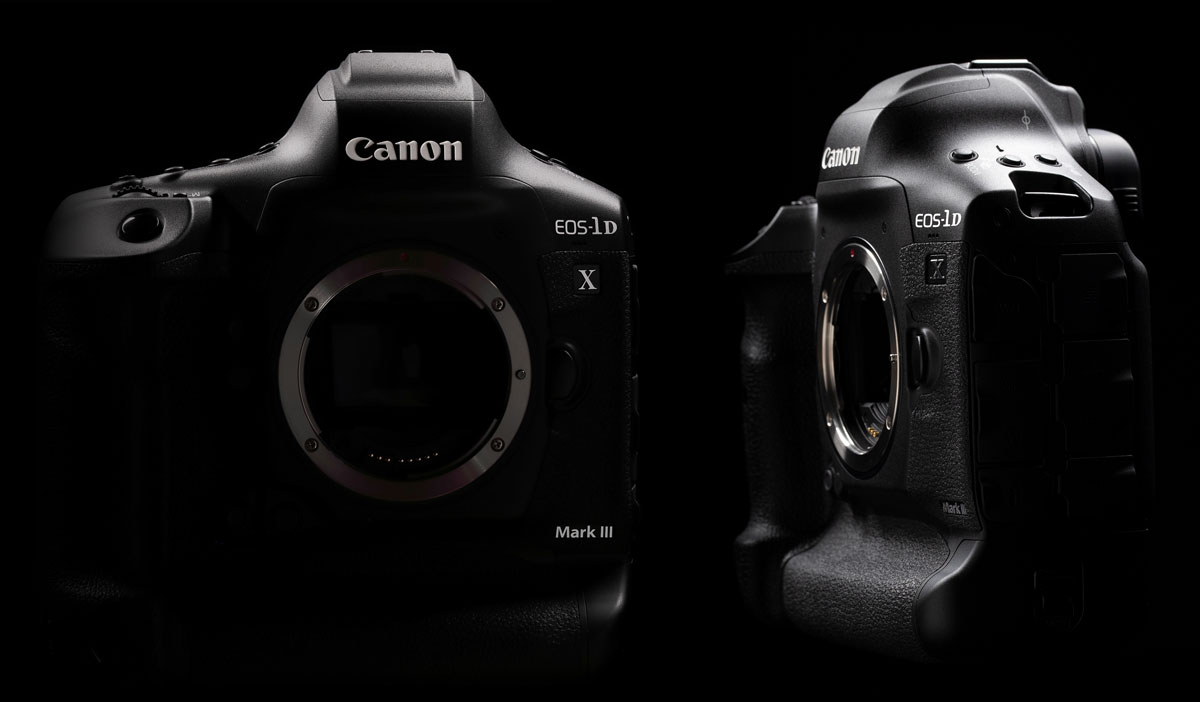 ---
Breakneck Autofocus
In their own words, the Canon 1DX III will have 'blisteringly fast' autofocus. Canon has spent time developing and overhauling the systems to offer superb tracking from highly accurate and quick AF.
They have worked on this by developing a new autofocus algorithm. This advancement has been designed with a focus on tracking and stability. This has been paired with an optical viewfinder and live view shooting. Met with deep learning technology - it's set to give you a huge advantage when tracking your shot.
The optical viewfinder will utilize a new AF sensor. Canon has said it will offer 28x the resoultion in the centre of your sensor than that of the popular Mark 2 edition. A broadened autofocus brightness range makes the AF more reliable and precise than ever before.
The new camera will offer photographers a wide range of autofocus functions with the aim to give the perfect shot. When shooting with Live View, users will make use of an impressive 525 AF areas.
This is made possible using a Dual Pixel CMOS AF system. This covers approx. 90x100% of the sensor.
Giving flexibility when framing your subject, the camera will use the same algorithms whether in Live View or Optical VF. This will make framing fast subjects in motorsport or wildlife exceptionally easy.
Full AF and AE is far better at higher frame rates than before. This is possible whether you're using the Optical Viewfinder or Live View.
Optical up to approx 16fps on the mechanical shutter.
Live View up to approx. 20fps on electronic/mechanical shutter.
The use of CFexpress card slots enables 5x the RAW burst depth of the MK II.
---
New CMOS Sensor and DIGIC Processor
The camera will have a brand new CMOS sensor and DIGIC processor. Canon has set the MK III's sights on excellent image quality at higher ISO's. It will be able to shoot stills in 10bit with the HEIF file format.
---
4K60p, RAW, Cinematic Video
Bring your story to life with 4K movies. This includes 4K60p 10bit Canon Log internal recording. Lighten the load and break away from carrying masses of equipment with a single powerful camera. It will also shoot RAW for movies as well as stills giving you a world of flexibility in post-production.
---
A smoother workflow
Any pro will know that when a client is involved, delivery is as important as offering talent behind the lens. The EOS-1D X Mark III offers plenty of tools to improve your workflow and make life easy in the field. Wi-Fi, Low Energy Bluetooth and GPS have been optimised. This will speed up your work and connect you to the outside world.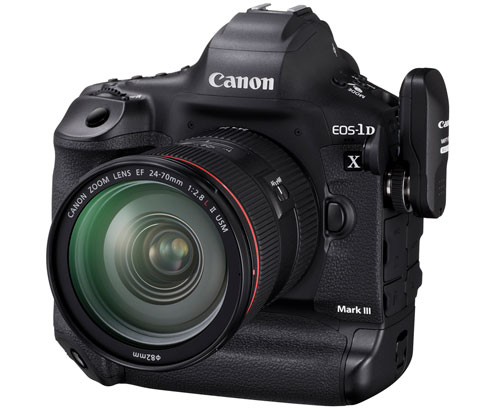 Data transfer speeds have doubled from the MK II. A built in ethernet and optional wireless data transmitter make this possible.
---
Practical, comfortable, rugged and weather sealed
Canon has developed the 1DX III to give a pleasurable, relaxed experience to the hard working professional. From flawless ergonomic design to a durable magnesium body and everything in between.
Excellent standards in weather sealing will allow you to shoot for hours in poor conditions. Whether that's a gale, a humid greenhouse or a downpour on a football pitch. The 1DX III will allow you to relax and focus on your task with peace of mind.
Allowing fumble-free operation, a nice touch is the illuminated buttons. These will pair nicely with the low light shooting capability to give you easy control in dark/dim settings.
AF point selection allows full control. Smoothly change your AF points on the fly using the AF-ON button; allowing more focus on your overall composition.
Canon has also worked to develop the battery life. It will carry the same LP-E19 battery as its predecessor, but the consumption has been dramatically optimised - again another reason to relax on site.
---
When can I buy the Canon EOS-1DX Mark III in the UK and what is the price?
We don't know for sure on price. But historic launches and rumor sites are leaning our estimations towards the Tokyo Olympics for a launch.
Currently, our friends at Canon are playing their cards very close to their chest here. As soon as we know more, you'll be able to pre-order yours for just a £5 deposit at Clifton Cameras. Register your interest below to be one of the first in line on launch day…