Nikon Landscape Workshop with Neil Freeman
An early morning alarm with a weather report suggesting low cloud cover and possibility of rain is not what you want to hear when setting out for a Nikon sponsored landscape workshop. But, thankfully that didn't deter any of our eager attendees and everyone arrived ready for a day of learning new skills, getting hands-on with some new gear and hopefully taking some great photos along the way.
After some much-needed tea and coffee our Nikon tutor for the day, Neil Freeman, a well established and much-travelled photographer in his own right, introduced the new D7500 and D850 as well as other current Nikon models D500 and D750.
We also had a selection of lenses to trial including the recently released AF-S Fisheye Nikkor 8-15mm f/3.5-4.5E ED, AF-P DX Nikkor 10-20mm f/4.5-5.6G VR and AF-S Nikkor 28mm f/1.4E ED.
---
With plenty of "ooh-ing" and "aah-ing" over Nikon's latest flagship DSLR, the D850, Neil explained the new and upgraded features and specifications as we admired the camera. After a short introduction and showcasing some of his own superb results with the D850 and D7500 we departed for Stinchcombe Hill to test some of Neil's tips and tricks picked up from the morning.
After a short minibus ride we all arrived at Stinchcombe Hill Golf Club overlooking Wooton-under-Edge and our worst fears of low hanging cloud were realized as the flat, dull sky greeted us on top of the blustery viewpoint.
Above: Shot on D750 with 70-200mm 2.8G ED VR II

Above: Shot on D750 with 70-200mm 2.8G ED VR II
Despite the uninspiring weather, Neil and our attendees set out into the wind and set up their tripods. With various filters to hand Neil went to each of our attendees advising on composition, settings, reasons for choosing graduated filters and polarising filters; when to use them and when it's best not to.
Above: Shot on D750 with 70-200mm 2.8G ED VRII

Above: Shot on D750 with 70-200mm 2.8G ED VRII
---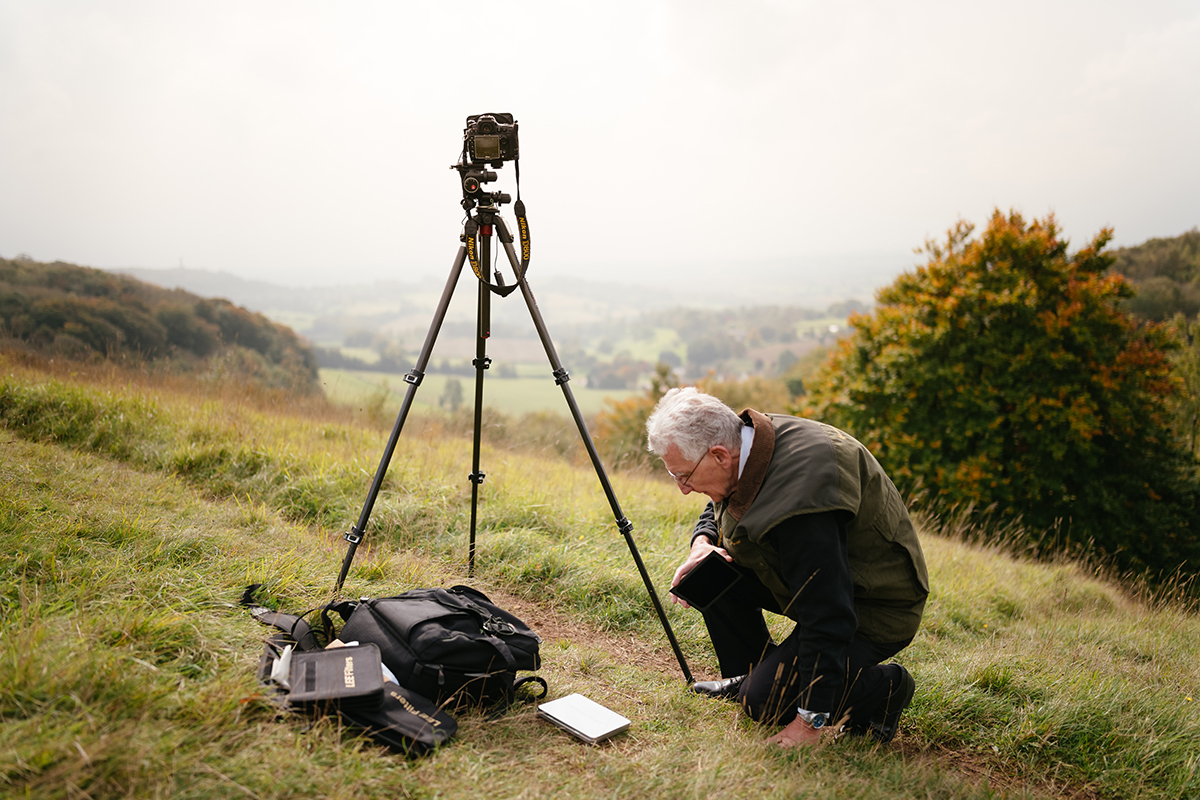 Above: Shot on D850 with Nikkor 28mm f/1.4
Every once in a while a dazzling shaft of sunlight would break through the cloud and there would be a quick burst of shutters from everyone across the hill. A small amount of excitement but Neil was quick to point out that one of the biggest lessons anyone can learn in landscape photography is that we are completely at the mercy of nature, that you can research and scout a location to the Nth degree but disappointment is something you become accustomed to and we should grasp every possible moment we can even if the image we were looking for doesn't immediately present itself.
Our fears of rain eventually manifested, add that to the wind and conditions became a little too uncomfortable for most of us and we all decided to call it a day and head back to the studio.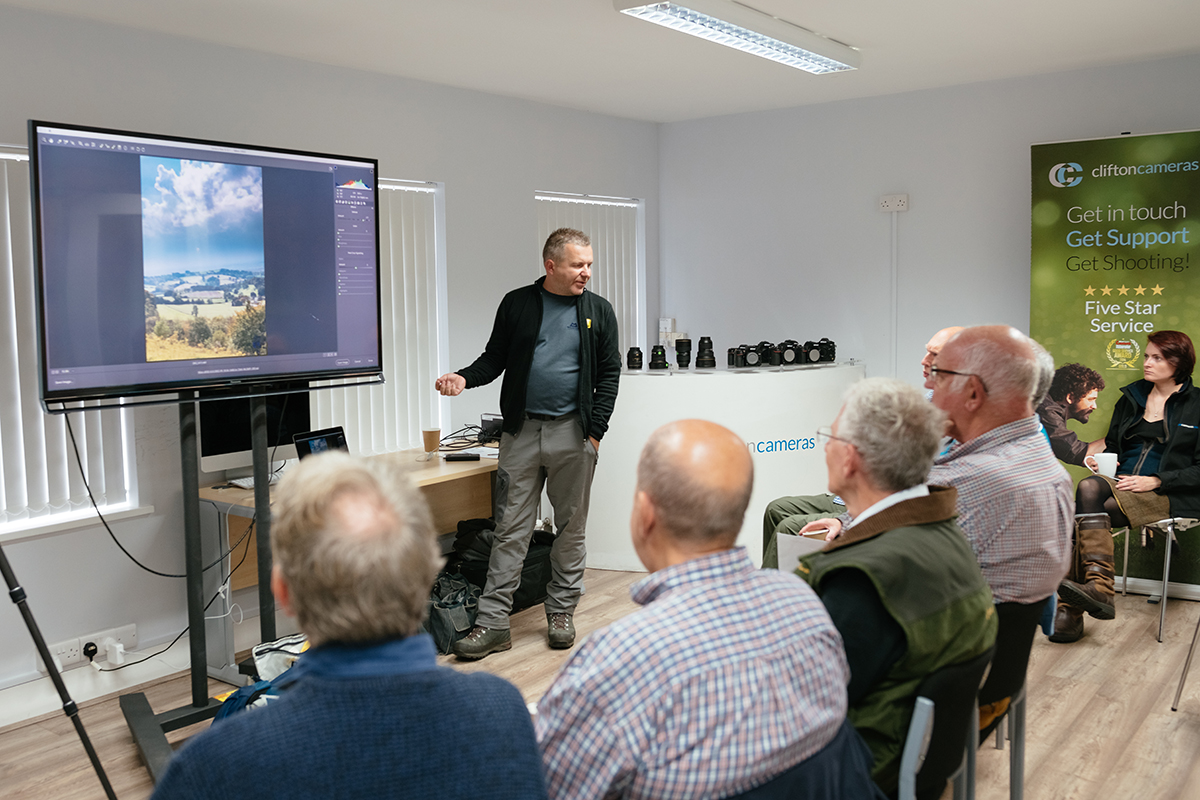 Loading up some D850 images from the day on the big screen Neil went into detail about best uploading practices, organizing images and some techniques for editing large RAW files such as creating Standard or 1:1 previews on import to make editing a faster, smoother experience with large files.
---
The biggest take-away from the workshop with Neil was the technical knowledge he was able to provide to our attendees. The weather didn't give us the conditions we were hoping for to create some great images but no one was disappointed as they all came away with some new information, how best to use their cameras in less than ideal conditions and made some new friends.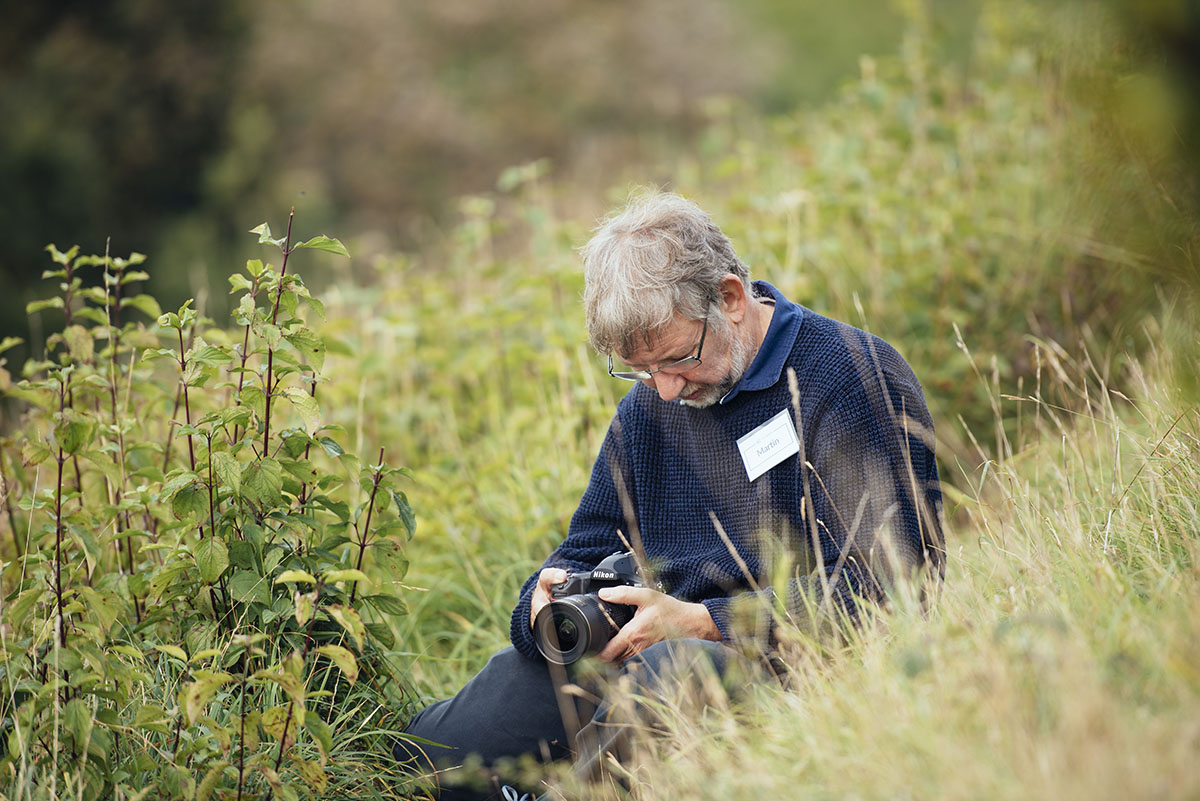 Here's a couple photos taken by attendee Martin Fry:
Above: Martin Fry, Shot on D500 with 10-20mm

Above: Martin Fry, Shot on D850 with 18-35mm
---
Neil Freeman bio [Prior to joining Nikon, Neil ran his own professional photography business for 10 years. Neil now shares his expertise, talent and creativity by helping others. Throughout the course of his career he has photographed everything from high end weddings, portraiture, landscapes and product photography. He has published a book titled Low-Light and Night Photography: Art and Techniques available on Amazon]