Panasonic Full-frame Cameras have Arrived - Welcome the Lumix S Series
Introducing the NEW Lumix S Series Cameras
Here's a look at what you can expect to see from the new Panasonic Lumix S1 and S1R:
Panasonic Lumix S Series Features:
Newly-developed 35mm full-frame image sensors
S1 approx. 24MP
S1R approx. 47MP
World's first full-frame mirrorless cameras to feature 4K 60/50p
World's first full-frame cameras equipped with Dual Image Stabilisation
Double card slots for XQD and SD memory cards
Triaxial tilt LCD
NEW L-Mount compatibility with lenses from Leica and Sigma
Note these cameras will feature a step-up in 4K recording capability but maybe the most noteworthy addition to the cameras is the dual card slot. This proved to be a deal breaker for many would be Nikon Z or Canon EOS R users.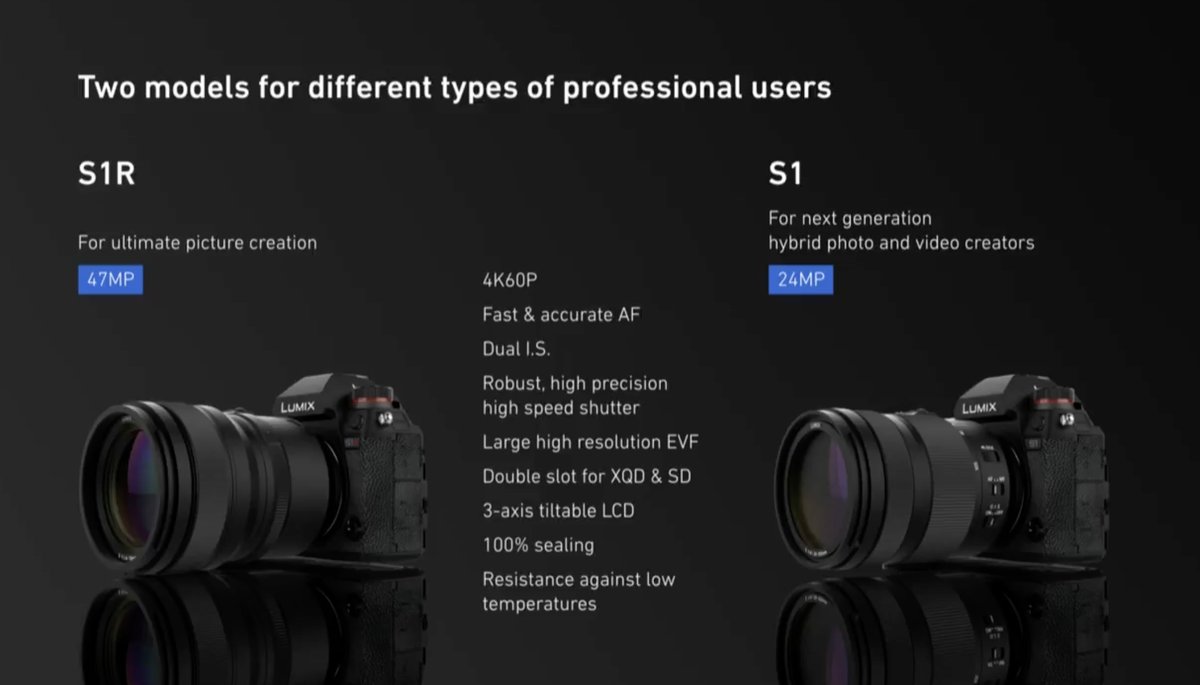 What is the L-Mount Alliance?
The camera will feature the familiar L-mount; the result of the newly formed L-Mount alliance. This mount was originally developed by Leica for their APS-C and full-frame mirrorless models the TL and SL in 2014.
This strategic partnership will bring together Panasonic, Leica and Sigma with the intention of expanding the range of lenses available to customers across those brands.
It's an exciting collaboration and could make a huge impact on the imaging industry. Individually these companies are regarded as providing the best possible quality in their respective fields of expertise. Combined they mount a significant challenge to the three most dominant players in digital imaging Sony, Canon and Nikon. The mirrorless camera market, especially with regards to full-frame cameras, has suddenly become highly competitive and more competition is always better for consumers.
NEW Panasonic Lumix L-Mount lenses
As with every new camera and mount, release customers want to be reassured that if they buy into a new system there will be support for that system now and in the future. Panasonic has reassured us that they intend to bring a new range of lenses to market for this new full-frame system by showing us a preview of their lens roadmap for the next two years.
It appears the system will be launching with three lenses; a 24-105mm, 70-200mm and a 50mm f/1.4 prime lens. The roadmap features the silhouettes of seven other lenses that should arrive by the time the year 2020 has come to a close.
Of all the recent full-frame camera releases this might be the most reassuring launch because the formation of the L-Mount Alliance indicate we'll have support from not one manufacturer but three!
Check out the Lumix L-Mount roadmap below.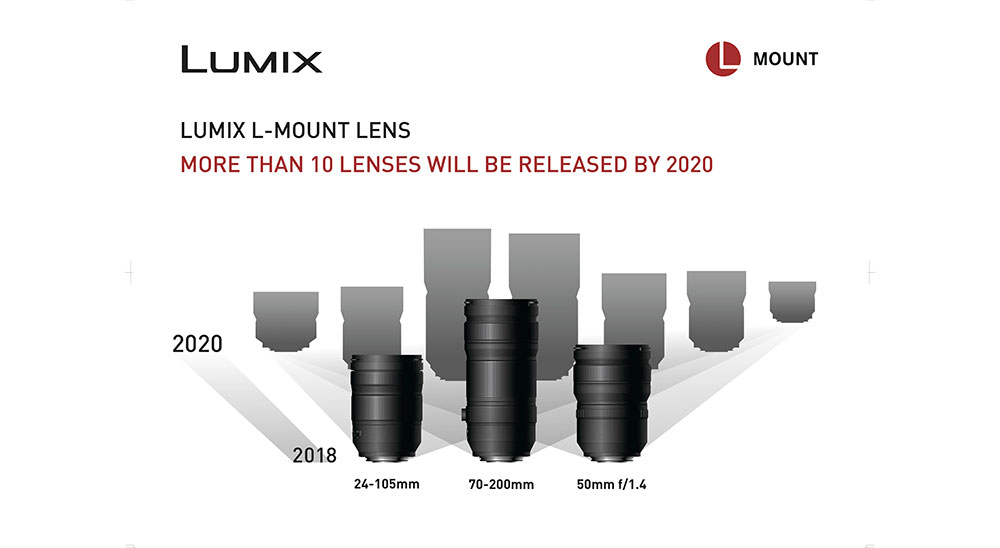 When and where can I buy the full-frame Panasonic Lumix S1 and S1R cameras?
Both the Lumix S1 and S1R will be available in early 2019. You'll be able to place pre-orders through our website for £5 as soon as pricing becomes available... which will be soon. Your £5 pre-order helps us judge demand and also reserves your place in a line of orders that will be fulfilled chronologically.
We will update this post when the cameras are available for pre-order. (Last edited - 26/09/18)
By Matthew Ward
26 Sep 2018