Sue Flood - Chester Zoo
May 2013 - CHESTER ZOO

Although I'm very fortunate to be able to travel the world as part of my job as a professional wildlife and travel photographer, it's not always necessary to travel a long way to have the opportunity to photograph wildlife - whether it's the birds in your garden, or more exotic wildlife - for example, at the zoo.
As a child, I was lucky to grow up close to the Chester Zoo and am proud to now be a patron of the Zoo's conservation charity "Act for Wildlife" along with TV vet Steve Leonard. I certainly never dreamt that I'd one day be photographing animals in the wild, having been inspired to get interested in wildlife by my family trips to the zoo!
I had the opportunity to photograph these cheetah cubs one day - these shots are taken through the glass of their enclosure, from the public viewing area, and by choosing a suitable aperture I was able to create a pleasing blurred background and foreground, as as to concentrate attention onto the cubs.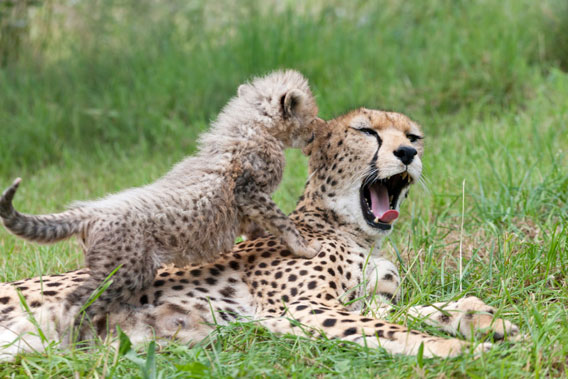 Photography Tip
Always try to capture a moment of interest in your photos - the yawning mother makes a more interesting shot than when she's simply sitting there!
Equipment used - Click on link for more details

I shot this with my Canon 1DSIII and 100-400mm and also 600mm for the first shot.
Canon DLSR Lens: Canon EF 100-400mm f4.5-5.6L USM IS Lens
Canon DLSR Lens: Canon EF 600mm f4.0L USM IS II Lens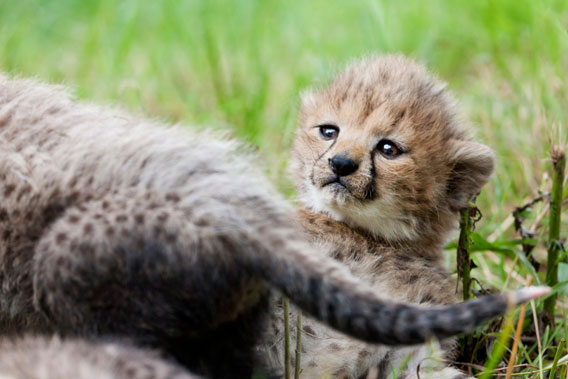 Sue Flood - Publications - Click on link for more details

Cold Places - Sue Flood - Limited Signed By Author
All images copyright Sue Flood