Sue Flood - Fair Isle
June 2013 - FAIR ISLE

I have just returned from a fabulous month working as part of the expedition team on board Silversea's lovely expedition ship "Silver Explorer". This took me to a few new places, and some ones I'd been fortunate to visit before - around the UK (including Iona, St Kilda and Shetland Isles), over to Ireland, the Faeroes and finally, one of my favourite places, Svalbard.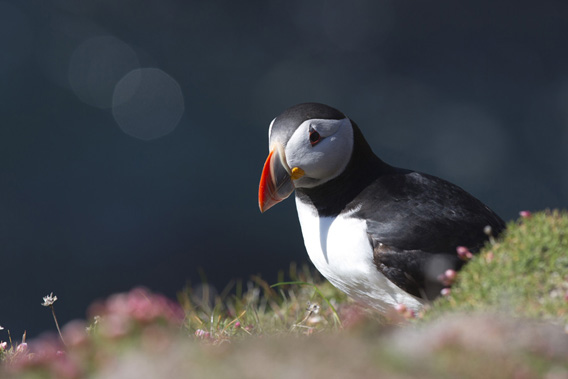 Particular highlights for me were the puffins on Fair Isle. They are such exquisitely beautiful birds - I could have spent weeks. there. Fair Isle is a stunning place, and I'll definitely be back. We were very fortunate with the weather on the day I visited. I sat quietly near the edge of the sea cliffs (not for the fainthearted!) and watched as the puffins went in and out of their burrows. I lay down on the ground to get a low angle with my Canon EF 300mm f2.8L IS II USM on my Canon EOS 5D Mark III Body, and kept nice and still. Atlantic puffins are definitely one of the most photogenic birds I've ever photographed!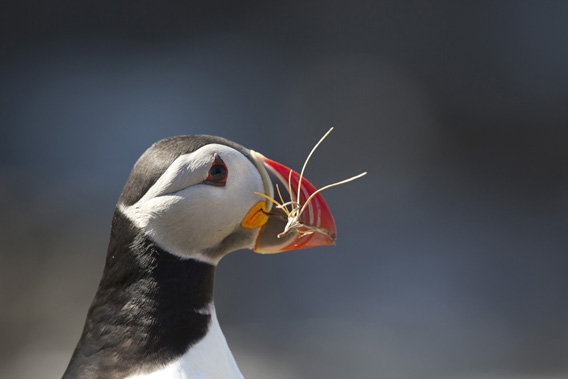 I also really enjoyed visiting the island of Iona. I hadn't been there for almost 35 years (!) and the weather was stunning - in stark comparison to the horizontal rain I experienced as a child on holiday with my parents! I took this shot of the nunnery on Iona with my Canon EF 24-105mm f4L IS USM lens - great for portraits and landscapes.
Finally, I carry my pocket-sized point and shoot Canon G12 everywhere I go. Perfect for when you don't want to carry the big camera bag! I had a bracing hike with guests in St John's Fjord. Lovely end to a great trip. I'll be back on board in August in the Canadian high Arctic and Greenland so watch this space for some polar bear pics!
Equipment used - Click on link for more details
Canon DLSR Camera Body: Canon EOS 5D Mark III Body
Canon DLSR Lens: Canon EF 300mm f2.8L IS II USM
Canon DLSR Lens: Canon EF 24-105mm f4L IS USM
Compact Camera: Canon Powershot G12 (Now a Canon Powershot G15)
Sue Flood - Publications - Click on link for more details

Cold Places - Sue Flood - Limited Signed By Author
All images copyright Sue Flood