Is the Fujifilm X-S20 just for Vlogging?
Fujifilm's latest offering is the Fujifilm X-S20 mirrorless camera and it is a huge step up from the already impressive X-S10. To really show this off and put it to the test Fujifilm very kindly took a cohort of camera enthusiasts to Malta in the Mediterranean for an action-packed couple of days.
Disclaimer – all the images in this blog are straight-out-of-camera with zero edits. Click on any image to view it in full-resolution.
---
What's new in the Fuji X S20?
It's the question we all have when a camera gains a new generation. Here's the lowdown of the top new specs:
26.1MP X-Trans 4 BSI CMOS Sensor with X-Processor 5
2.36M-dot OLED Colour Viewfinder
3.0-inch 1.84M-dot 3-Way Tilting Touch LCD
8fps MS / 20fps ES Blackout Free
IBIS with 7 Stops / Face/Eye AF / Subject Detection
19 Film Simulation Modes incl. Nostalgic Neg. – 10-bit HEIF (Stills)
Light-weight Body (491g)
Single UHS-II Card Slot / NP-W235 Li-ion Battery
6.2K/30P Open Gate, DCI4K/60P, 1080/60 LP Mode, 1080/240P / 4:2:2 10-bit up to 360Mbps
ProRes/BlackMagic Raw via HDMI
3.5mm Mic / Headphone / 2.5mm Remote Release / USB-C PD / Micro HDMI
UVC 4K/60P Live Streaming / Webcam Mode
Custom C1-C4 Position / Vlog Mode with Product Priority / AUTO with Auto Subject Detection
---
Image Quality
In a world where consumers are desperate to see a 100MP full-frame camera, the Fujifilm X-S20 reminds us just how much data can fit into a 26.1MP sensor.
This is not a small image and the possibilities for editing and cropping the RAW files are pretty limitless.
I foolishly turned up to Malta without an ND filter for any of my lenses. With the Mediterranean sun beating down I was forced to up my aperture to an average of f11, however, this was actually brilliant.
One of the lenses I was testing was the new XF 8mm f3.5 which is a perfect lens for vast landscapes and architecture photography. These genres of photography demand a wide aperture for a wide focus pool. Checking back through my images these were incredibly sharp even when speeding around the island on a Jeep!
I cannot fault it.
---
Sharp, bright and clear EVF
I must admit that something that I have become more and more used to as new cameras are released with 3-way tilting screens (which this has also), is that I use the viewfinder less and less. Autofocus does the heavy lifting when composing an image and in the past, the quality of electronic viewfinders has put me off as they would often look over contrasted and posterised.
All that being said, the X-S20 has a 2.36M-dot OLED Colour Viewfinder which changes everything. The high quality of the EVF means that it is anything but offputting when using it to compose an image. It helped me have faith in the camera and the photographic choices I was making.
It was also fantastic for reviewing the images and videos. In the bright sunlight of Malta, it was not always the easiest to gauge the contrast of images captured on the screen. However, using the EVF for playback delivered the richness of the photographs and videos perfectly.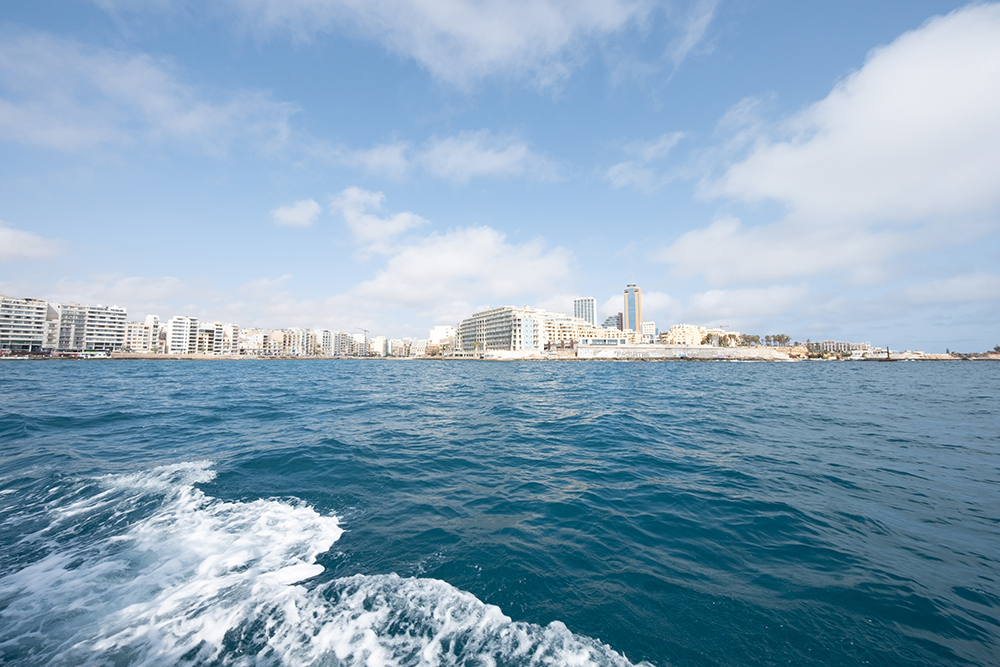 ---
Quick Autofocus
As is now standard on most mirrorless cameras, the X-S20 has the following autofocus features:
Face/Eye Detection
Off
Face detection on / Eye off
Face detection on / Eye on
Face detection on / Eye auto
Face on / Right eye priority
Face on / Left eye priority
Subject Detection
Off
Animal
Bird
Automobile
Motorcycle & Bike
Airplane
Train
Excellent autofocus is something that we are now used to in the photographic industry and it would be the death of a camera if this was poor. Luckily the X-S20 has nothing to worry about, the autofocus, particularly for eyes, is super fast and spot on, meaning that you can concentrate on the experience without worrying about the final result.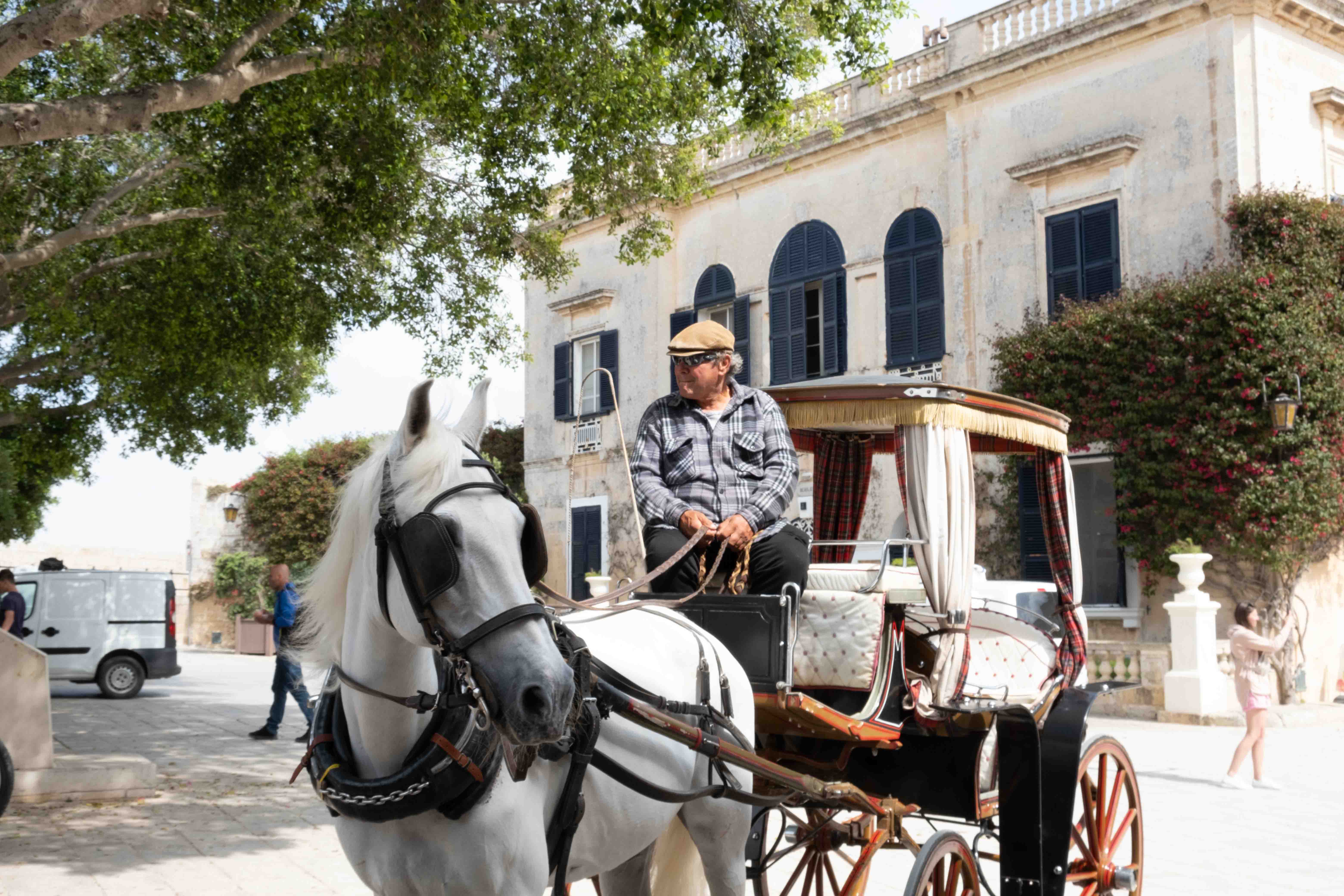 ---
Video Quality
Video quality overall has greatly improved since November 2020 and Fujifilm has packed the very best into this APSC camera. The upgrade in video quality from the X-S10 is probably the most significant change. While the 4K/30p and Full HD/240p video were fine, the X-S20 is on a new level.
The Fujifilm X-S20 can record in 6.2K/30P Open Gate which means that it makes use of the entire sensor to capture your footage. This is particularly useful for the numerous aspect ratios that different platforms have now. So if you want to post a video at 4:3 on Youtube but 9:16 on TikTok this camera captures the full data making it incredibly easy to do this in post.
It's not hard to see how beneficial this is going to be for hybrid shooters and content creators as the demand to create versatile videos becomes much more standard and I applaud Fujifilm for adding this high-end feature into what is comparatively a lower-end, affordable camera.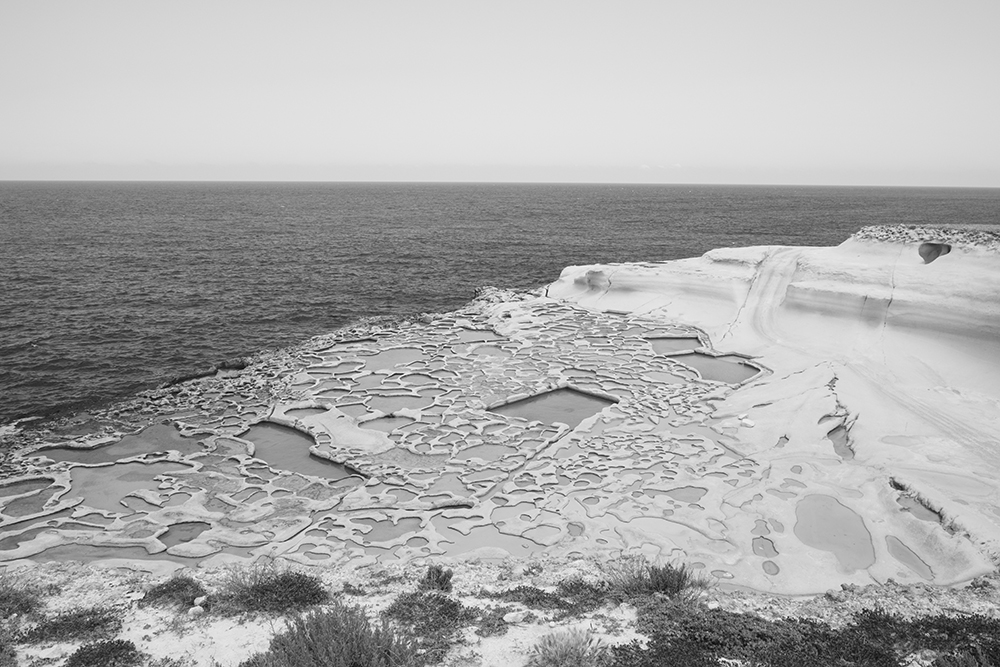 ---
Vlog Mode
A new development in the X-S20 is the dedicated Vlog mode on the dial (and that's Vlog as in vlogging, not V-Log before anyone gets confused!)
When tuned to this mode you have access to a new menu setting on the touchscreen which includes:
Self Timer (OFF/3/5/10)
Face/Eye Detection (OFF/L-Eye/R-Eye)
Product Priority Mode (OFF/ON)
IS Mode (OFF/ON)
High Speed Rec (OFF/ON)
Background Defocus (OFF/ON)
These selections bring forward the most useful settings that any vlogger would want to use. Product showcase for unboxing videos, makeup tutorials and product reviews; High-speed rec for dynamic slow-mo; Background defocus for flattering bokeh. It's the whole package.
What I like about Fujifilm's decision here is they have opted to not over-complicate this menu, it's 6 settings all accessible with the touch of a screen that works seamlessly. Brilliant.
All I wish were that the Movie and Vlog modes were closer to Manual because flitting between these three settings while I borrowed this camera was the only thing that felt cumbersome.
---
Great Battery Life
The X-S20 uses the NP-W235 Li-ion Battery which is the same battery found in most other Fujifilm cameras. What's great about this is not only can you use your current supply, but the lifespan of the battery is incredibly long.
Taking the camera out all day and shooting a mix of stills and movies I only had to change my battery once and that was long into the afternoon. This is fantastic news for anyone wanting to take this camera out with minimal kit.
Grab the camera, a lens and two batteries and you are good to go for an entire day shooting with zero concern for running out of juice.
---
Handling
I really enjoyed the size and weight of the camera. It fits pretty much most hand sizes and is so lightweight it felt like an extension of my own hand. Which is what the best cameras should be.
The menu was easy to navigate and the button placement was simple, made sense and above all, was functional.
My one complaint is that the diopter dial by the viewfinder was way too easy to knock, meaning that I often took my camera out of my bag to find that the EVF was blurry. It's no major issue, a quick turn of the dial and the issue was fixed, however, as a camera feature that one usually sets and leaves for the camera's lifespan (assuming you aren't sharing), it felt as though this could have a better placement on the body.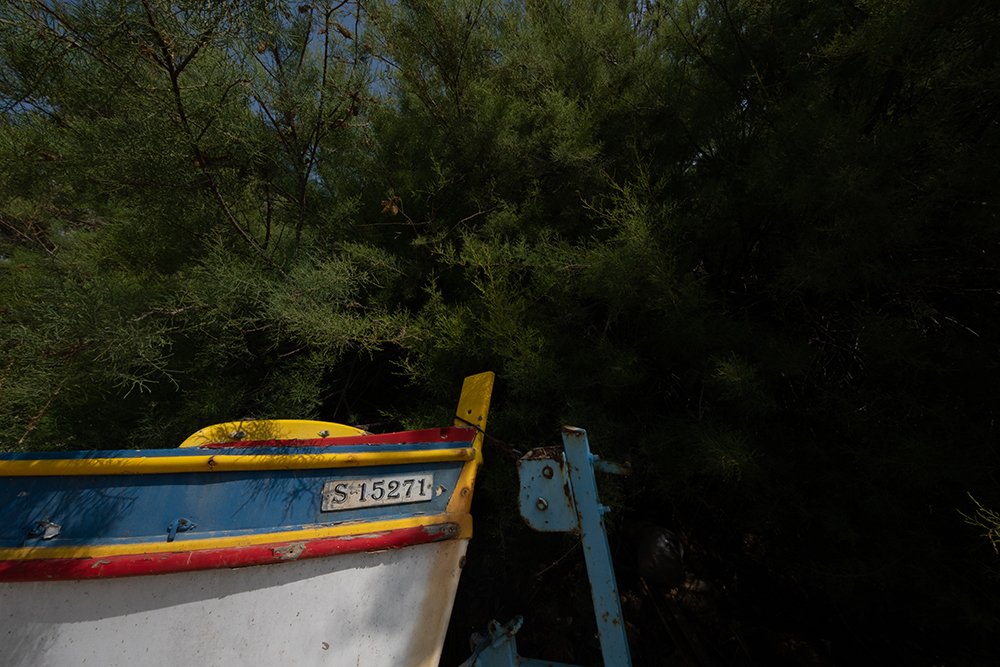 ---
Film Simulations
Fujifilm is known for its epic selection of film simulations. They are one of the only brands to get these filters right. They never feel gimmicky, instead, they actually produce imagery that you would like to use, making post-production that much quicker.
I found myself mainly switching between Vivid (bright, saturated colours) and Acros (smooth, high-contrast black and white). I've shot in Vivid before and loved it, however, this time I found myself becoming more and more addicted to Acros.
When paired with the new 8mm f3.5 lens this setup is fantastic for dynamic architecture shots. I can highly recommend this to anyone wanting a lightweight street photography setup.
---
A note on the Flash
A special mention has to go out to the flash on the X-S20. Mainly because it is so rare to see a mirrorless camera that comes with one built in. And secondly because of its glorious tactility.
Trust me. You may not use the on-camera flash, however, you will enjoy flicking the dial for it to pop up and then the incredibly satisfying click as it presses back down.
Fujifilm has also included a hot shoe on top of the prism so that this camera can have additional accessories such as a microphone, HDMI monitor or ring light and also have a working flash at the same time.
---
7-Stops of IBIS
7-Stops of stabilisation. It's a must-have for any camera made to shoot videos these days and the X-S20 does not let you down.
It can cope with walking very comfortably. It even coped when driving around Malta in a very bumpy Jeep tour around the island as well as some very choppy waves on a speedboat.
The latter two did require some additional digital stabilisation in post-production, but that is the joy of 6.2K recording; there is plenty of resolution to crop in and the footage comes out silky smooth on the other side.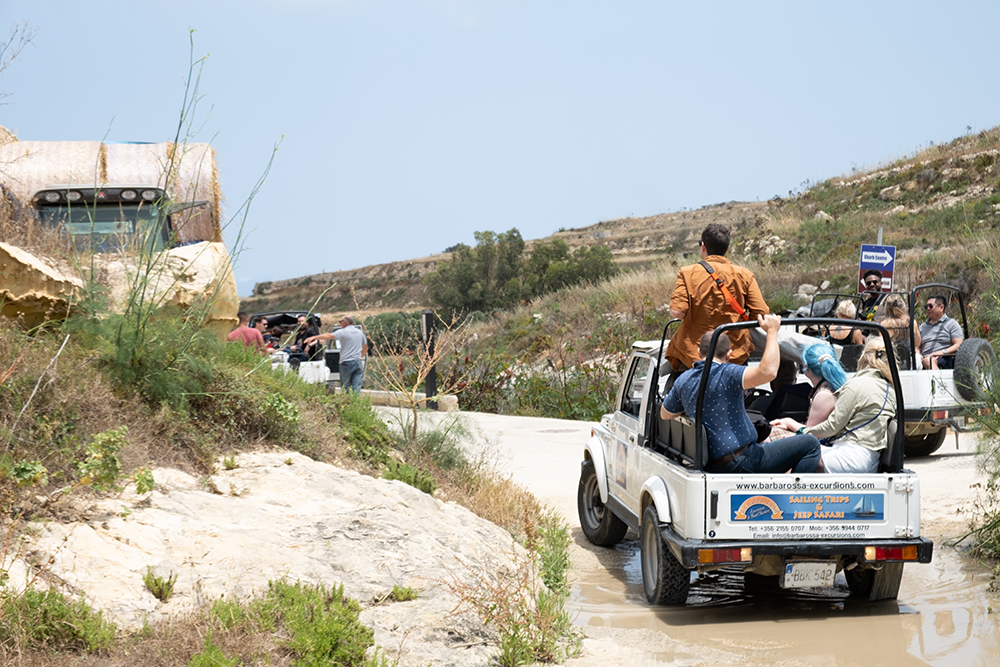 ---
Is the Kit Lens worth it?
Not everyone can do a kit lens well. Fujifilm, however, can be safely trusted in this department. The X-S20 is available with the XF 18-55mm f2.8 which has the option for OIS for additional support when capturing video.
It also has the option for aperture control to be in-camera or on-lens which is a nice touch and offers the photographer to choose their preferred workflow.
I have zero complaints about this lens. It is a great focal range for a kit lens to be, the image quality is well above average and it is a good size & weight making it look and feel balanced on the camera.
---
Who is the Fujifilm X-S20 for?
Short answer: pretty much anyone.
As a dedicated stills camera, it absolutely holds its own.
As a dedicated film camera, it enables shooting in an incredible 6.2K video open gate.
As a hybrid shooter, it packs everything you could need to keep your clients happy all in a lightweight package.
As a vlogging camera, it's easy to pick up and use without previous experience.
As a second shooter for events, it continues to capture high-quality footage just as well as your main camera.
As an entry into the Fujifilm ecosystem, you could not go wrong with this as your choice.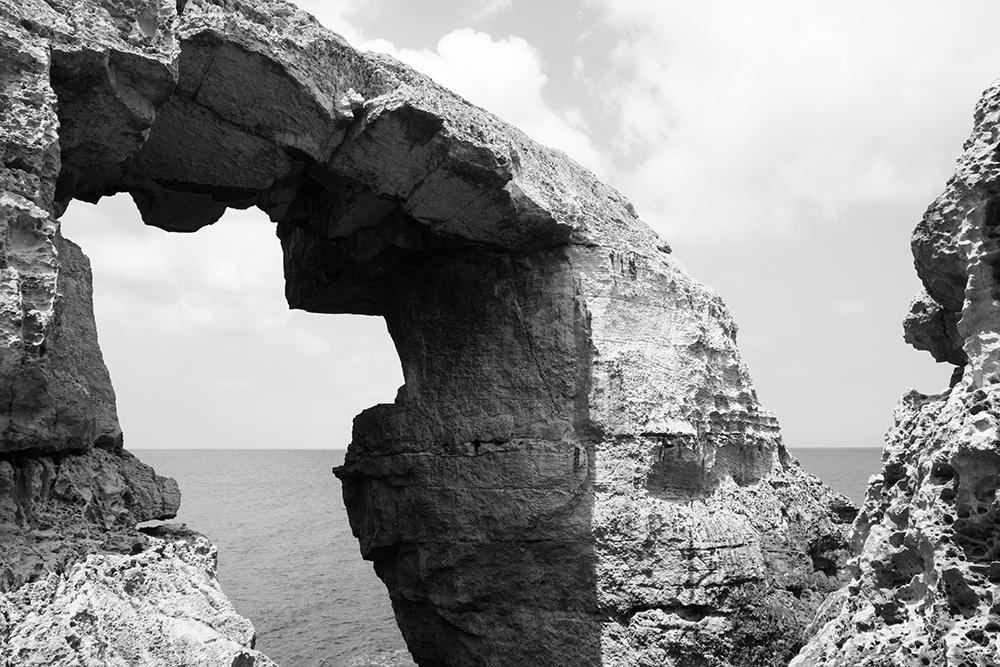 ---
Would I buy it?
The X-S20 is designed to make life easy. It is a get-up-and-go camera that anyone should be able to pick up and use pretty much instantly. With its equal mix of incredibly high-quality imagery from the BSI CMOS sensor, to the 6.2K video formatting, to the dedicated Vlog mode, buy this camera if you want to enjoy the results from an easy footage-capture process.
I cannot stress enough how accessible Fujifilm is making new photographers' lives. It is so much more than an entry-level camera. It is so much more than a vlogging camera. It's the hybrid all-rounder that so many other brands are trying to create right now.
---
Fujifilm X-S20 Sample Images
---
I'm convinced!
If you are keen to get your hands on the Fujifilm X-S20, it is available in the following kits:
---
Read next
---
Thank you!
Thanks for taking the time to read our blog, we really do hope they help you out and answer some of your questions. If you still have some unanswered, then please feel free to get in touch with our team of experts.
We have a LiveChat option on our website and we can, of course, be contacted via our email, we're also on the end of the phone too! Read more on how to contact us here >
---
Want to write for us?
If you've got experience with producing content on photo, video and/or optics products or techniques then we would love to hear from you. Contact our blog editor, Bea, with a sample of your work at bea@cliftoncameras.co.uk.
By Beatrice Debney
31 May 2023