Nikon Z fc Hands On Review
This week I have had the joy of taking Nikon's new camera, the retro-style Nikon Z fc out for a spin to see what it is all about.
Top stats of the Nikon Z fc:
20.9MP DX format CMOS sensor
EXPEED 6 Image Processing Engine
Hybrid-AF with 209 on-sensor AF Points
Fast, continuous shooting at 11fps
4K Movie up to 30p
Slow-Motion capture in Full HD
Vari-angle screen
WiFi/Bluetooth Connectivity
For this brand new mirrorless camera, Nikon has been inspired by their own FM2 SLR film camera from the '80s and replicated its design into something wonderful for the modern day. The Nikon Z fc shares a lot of its internal imaging and processing power with the Nikon Z50 so we know that the image quality is going to be pretty good. The level of detail that has gone into giving this modern camera a retro feel is fantastic, it is just let down by one thing. But more on that later.
---
Image quality – Tried and tested never hurt anyone
As I have mentioned in the top stats, the Z fc uses the same 20.9MP CMOS sensor and EXPEED 6 processing engine as the Nikon Z50. It is of good quality image but nothing mind blowing*. But this isn't necessarily a negative point, perhaps with the constant stream of groundbreaking high megapixel cameras coming out, the Z fc doesn't need to break barriers, that's not its purpose.
*It is worth noting that I was using a pre-production version of the camera and so the image quality may very likely improve by the time this is available on the market.
There is no doubt that for taking this camera on holiday, running a blog, posting to social media and just generally having a camera with you for everyday use, the Z fc is going to produce some really nice images. It certainly still beats a smartphone when it comes to resolution, and the ability to shoot RAW with good dynamic range opens up the potential for lower-light photography while maintaining details in the shadows and highlights.
I took the Nikon Z fc out for a walk (when it had finally cooled down) to get some golden hour shots and it was a pleasure to use. Even when pointed directly at the sun I was able to draw out details of the plants in front of me which was a nice surprise. I was using it with the 28mm f2.8 Special Edition Lens which turned out to be a great all-rounder. It performed well across the board from large landscapes to macro photography. It is sharp and formed lovely, natural bokeh around the flowers, and overall I got images that I was really pleased with.
Click on the images to view them in full resolution.
---
Design and look – Vintage with a touch of now
The overall design and look is absolutely the flagship selling point of the Nikon Z fc. It is beautiful. I had seen the images of the camera when it was in pre-production and it caught my eye straight away. In the flesh it holds up substantially well. There are quite a few SLR cameras in my house and when placed on a shelf with them all it happily blends into the crowd. This is a camera that looks good no doubt about it. It feels nice to have on your shoulder, and it appeals to those for whom photography isn't just a way of taking photos but is a lifestyle.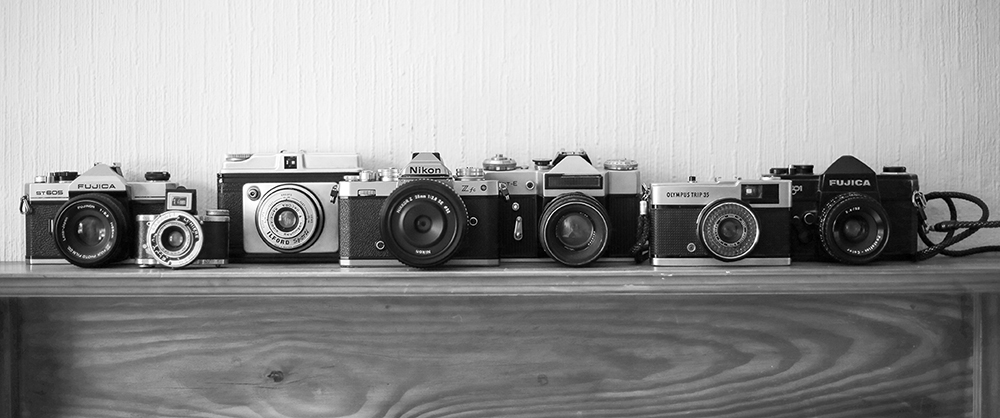 The top of the camera features three aluminium settings dials for ISO, Shutter Speed, and Exposure Compensation. The dials feel very robust to use and the fact that the values are etched into the top rather than painted on is a nice detail that will help with the longevity of the camera. Another nice touch is that the aperture setting, which is adjusted by the front dial, is shown on the top of the camera where the shot counter would go on an SLR. It is a very satisfying use of space that felt like a nice nod to it's heritage.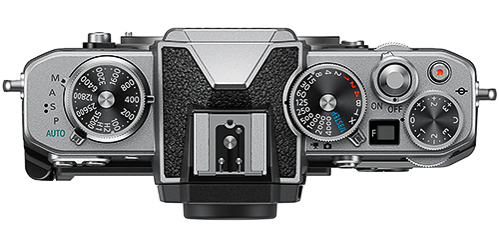 One area of the design that I'm not so keen on is that the settings dials on the top of the camera are press-locked. This means that you have to fully depress the button for the whole time you are adjusting the settings. It's not the biggest issue in the world but it does take some extra consideration and if, like me, you play with settings quite a lot it does get a bit frustrating trying to adjust the shutter or ISO with the camera up to my eye. I found I would have to bring it down, adjust, bring back up to check the exposure and go from there. This was also not helped by the fact that the overall build of the camera is small...
---
Build – Plastic Fantastic
While the design of the body is outstanding, the actual build is where this camera is let down. The camera is small to hold and does not feature any kind of grip. Nikon has opted for weight over material, in this case a magnesium alloy with leatherette finish that feels quite plastic to hold. The body weighs just under 400g with no battery or lens attached and out of the box this feels quite insubstantial. However, once I attached the 28mm f2.8 Special Edition Lens, popped in the battery and an SD card, I began to feel less like I was holding a toy. The shutter sound really helped with my enjoyment of the camera and made me forget that the build is sub-par. Despite being mirrorless, and therefore having the option to be completely silent, I loved the sound of it. It felt properly mechanical and very satisfying to hear.
One of the Z fc's boasts is that this is Nikon's first Z-mount camera to have a fully articulating screen. It's an incredibly useful feature, especially for vlogging. I particularly liked how the touchscreen could be folded away, showing just the leatherette material on the back. It almost disguises itself as an SLR in this mode. And since you have all the functions on the top of the camera, plus image playback in the EVF, you don't really need the touchscreen until you want to go deeper into the settings options.
---
Video – Made for the casual vlogger
Unfortunately, I only really had time to play around with the 4K video functions rather than fully get into them. Using the 'Eye-Autofocus' the camera was always accurate which is another feature in favour of the vloggers however I feel as though the camera would really benefit from having in-built image stabilisation. If you do buy this camera I would highly recommend using this with a grip to improve the stabilisation. What I found with the touch autofocus was a responsive and deliberate design where the screen needs to be touched and held in order to respond. This reduces the chance of accidental focus adjustments which is useful. I found overall that the camera was focusing smoothly and with very subtle breathing through the changes, but I wish I had had time to play with the 120fps in Full-HD.
---
Lens array – Z-Mount, although would you want to?
Nikon has brought out a new lens to partner the Z fc in a Special Edition Lens kit, the 28mm f2.8. It is a nice lens to use with a relatively fast autofocus and the full-frame equivalent of around 50mm. The lens has been designed to once again mimic the lenses of an SLR camera but with more plastic. The best factor however, is that the Nikon Z fc has the Z-mount, which means that it can take any of the full-frame Z-mount lenses with full compatibility – although the NIKKOR Z 70-200m VR S Lens may feel slightly out of place on this small body! What would be really fantastic would be for Nikon to bring out more dedicated lenses that are going to keep in touch with the retro style they have gone for to complete the look.
---
Final thoughts
The longer I spent with this camera, the less I wanted to let it go. What was an initial shock over the build quality, quite quickly dissipated and I found that I was more attached to this camera than I was expecting to be. I could definitely see myself taking it on holidays, day trips and family get-togethers where an expensive and heavy full-frame camera might not be necessary. I know for a fact that it is going to go with every outfit, but it is more than just a pretty face for sure. It is a good quality camera that stands out against the others in its price range, and it's a great choice for those looking for a hybrid image/video/beautiful mirrorless camera. And why shouldn't they have it all?
| | |
| --- | --- |
| Buy this camera if... | Don't buy this camera if... |
| + You need a camera that can be carried all day | – You have large hands and like a grip |
| + You value the aesthetics of SLR film cameras | – You need a robust design |
| + You want to edit and share images quickly using WiFi | – You require your images to be blown large |
| + You want a hybrid camera that takes photos and video, particularly for vlogging | – You require a UHS-II memory card (the Nikon Z fc only takes up to UHS-I) |
---
Where can I buy?
If you fancy getting your hands on the retro Nikon Z fc too, it comes in four kits including a body only kit. They are available to buy here:
> Nikon Z fc with NIKKOR Z 28mm f2.8 Special Edition Lens
> Nikon Z fc with 16-50mm and 50-250mm lens
> Nikon Z fc with NIKKOR Z DX 16-50mm f/3.5-6.3 VR Lens
---
Thank you!
Thanks for taking the time to read our blog, we really do hope they help you out and answer some of your questions. If you still have some unanswered, then please feel free to get in touch with our team of experts.
We have a LiveChat option on our website and we can, of course, be contacted via our email, we're also on the end of the phone too! Read more on how to contact us here >
---
Want to write for us?
If you've got experience with producing content on photo, video and/or optics products or techniques then we would love to hear from you. Contact our blog editor, Fee, with a sample of
By Beatrice Debney
29 Jul 2021