Sony A6700 Review – A Quick First Look
Sony's long-awaited update to the high-end APS-C line landed in the form of the heavily rumoured Sony a6700. Priced precisely to challenge the heavily popular competitors within the crop sensor market, does Sony's latest offering, compete at a level that makes this a genuine rival?
With some key differences in design and performance to competitors, and the latest technology crammed into the now infamous, compact, rangefinder-style of Sony Alpha APS-C bodies, having a brief 48 hours with the camera in hand, what were the main talking points that laid this camera's cards on the table?

---
What's changed?
A lot has changed since the A6600 was released 4 years ago, we get a small bump in resolution to 26mp, 5 stops of Sensor-shift Image Stabilisation in body, up to 4K 120fps video recording, and a diet, shaving 10g off its predecessor, now down to sub 500g for the body alone.
We also see the latest from Sony's full-frame spec sheet, the BIONZ XR processor. With that comes real-time AI AF which was first introduced on the A7RV and has been widely acclaimed for its subject recognition performance across the board. This is an impressive brag for a sub £1500 camera.
Smaller updates include a change from a tilt screen to a fully articulating screen, and access to Sony's "Creators" app, a mobile and tablet platform for sharing photos, remote shooting, and turning your mobile device into a review monitor.
We maintain 11 frames per second shooting speed and have full access to the ecosystem of Sony E mount lenses whether that be E or FE fit, Sony native, or third party.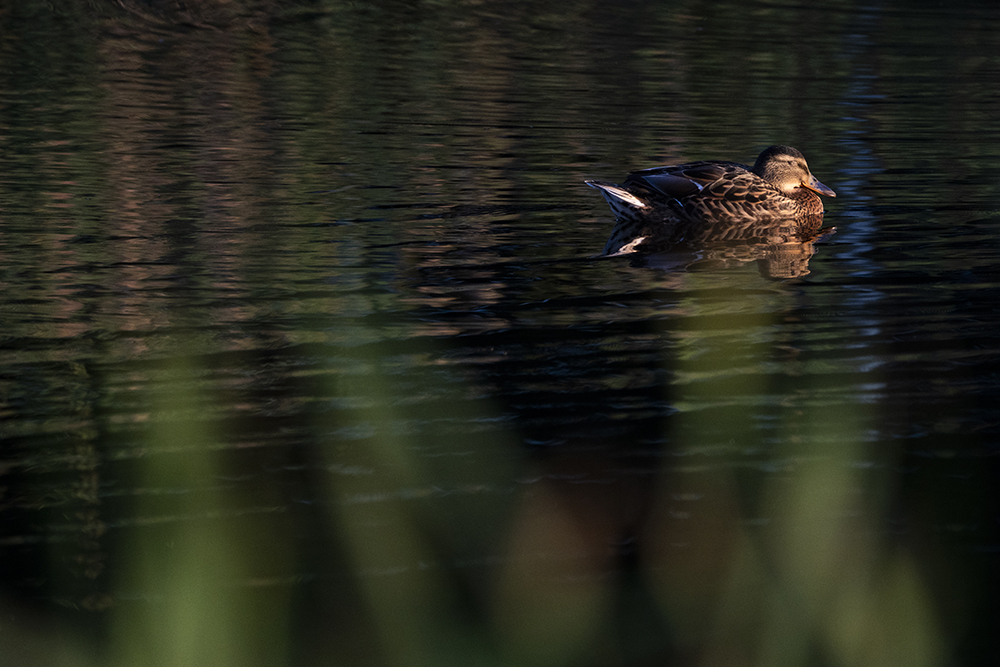 Click to view in full-resolution
---
What is APS-C, and what's the difference between full frame?
APS-C is a term used by all manufacturers to denote a 'crop sensor', that being a sensor that is smaller than a 'full frame' camera sensor. The full frame designation stems from the days of 35mm film where the full sensor size was 24 x 36mm.
The official APS-C camera sensor size differs from brand to brand. For example, Sony's is 23.6 x 15.7mm whereas Canon uses 22.2 x 14.8mm. This induces the 'crop factor' – the effect of using a full frame lens on a crop sensor body to increase its effective reach of focal length). The crop factor on Sony bodies is 1.5x and for Canon, it is 1.6x.
To work out the effective focal length, simply multiply the full frame focal length of the lens, by the crop factor (e.g. 100mm x 1.5 = 150mm effective focal length).
---
Design and Handling
Being accustomed to using full-frame Sony bodies, and with all other manufacturers using a similar design language to one another, transitioning to a rangefinder-style body was tricky.
The viewfinder isn't in a natural position for those used to centralised viewfinders, and it was a tad uncomfortable to use. With that, and naturally tending towards the middle of the camera as a force of habit, the placement led to some embarrassing knocks to the forehead, and some missed shots owing to the delay in locating this correctly.
---
Handheld Portability
The camera body itself is a small and compact design, it's lightweight enough to be a great companion when out travelling and creating content. I am the last person to go to when looking for a videographer but it was easy to get some nice results.
The Slow and Quick functions are easy to understand, and I got some good footage of the local swans preening in the evening sunlight. That being said, handholding, a first attempt of video work, at 600mm, with a 1.5x crop factor on the lens, maybe wasn't the best way to start! Please don't judge my video sample too harshly!
Where rangefinders have always been at home is in the city, and this camera is no different. It would be better placed on the go, in a 'run and gun' style where speed of handling is of the essence.
---
Image Quality
The image quality from a crop sensor has never quite reached the level of that of a full-frame sensor. They have certainly improved greatly, however, the critical pixel-peepers amongst you will understand that the backgrounds never quite get as blurry or as smooth if the only variable is the sensor size.
That being said, the slight bump to 26MP allows for some detailed and sharp images, even at higher ISOs. The Sony BIONZ XR Processor was noted for improving performance in low light by the staff here at Clifton Cameras as soon as it launched, and the same rings true here.
---
11fps Shooting
Sony has always slightly dragged its heels when it comes to shooting speed, you need to go to A9 II and A1 for a frame rate faster than 11fps, confirming what a difference a stacked sensor can make when utilising the speed of the electronic shutter. When competitors such as the Canon R7 can shoot at 15fps mechanical, and at 32.5 megapixels, it seems in this regard the Sony has again been well beaten.
The back side illuminated sensors have always struggled for readout speed when using an electronic shutter, so the rolling shutter effect will be ever-present. This means that while the A6700 may not be the backup for sports and action photographers on a budget, the 11 frames per second is more than adequate for most enthusiast-level photographers.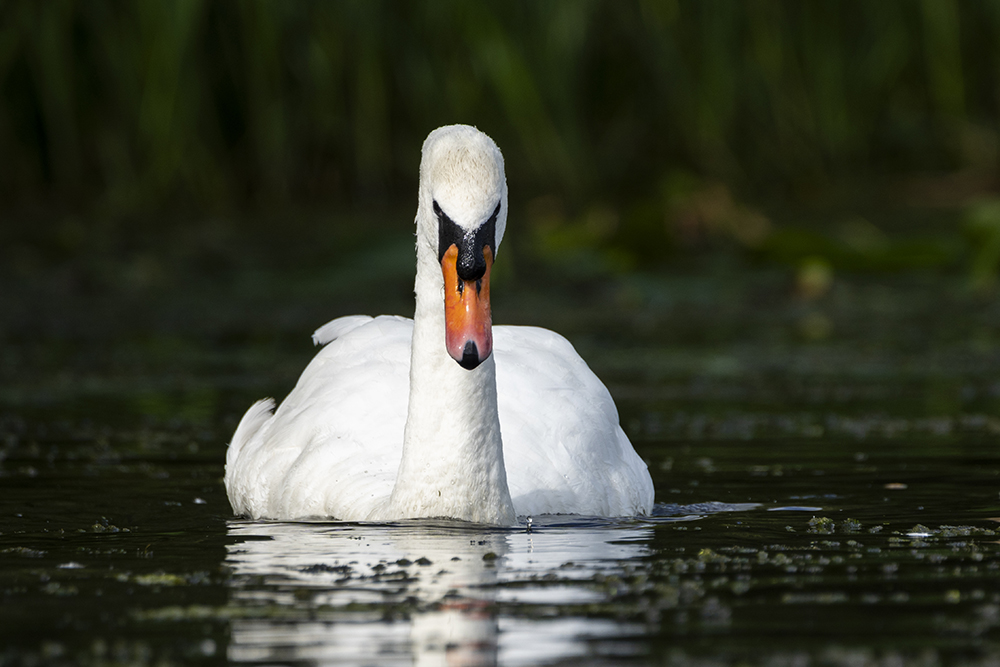 Click to view in full-resolution
---
Real-time AI AF – now on a sub £1500 camera
This is perhaps the biggest leap forward in favour of the Sony A6700; the inclusion of the arguable market leader in terms of autofocus performance, the real-time AI AF.
Every time this gets used in a Sony camera it's astounding how well it locks on and track subjects. It takes a bit of setting up in the menus, (and I've not yet found an easy way to get back to traditional spot focus quickly), but when up and running it barely misses a beat.
To have this performance in a sub-£1500 camera is hands down the biggest selling point.
---
Connectivity – Creators App
A lot of connectivity apps usually end up not cutting the mustard, however, the setup of the Sony Creators app was simple and intuitive. It proved handy when, on the weekend of testing, some family friends were visiting and we were able to upload all our photos directly from the camera to a phone and share away from there.
It is certainly, a lot faster than having to dump files from the SD card, import and convert any formats, export, and send across via file transfer, Airdrop, or syncing to the cloud. This is a feature that is handy to have and also have confidence in it to work.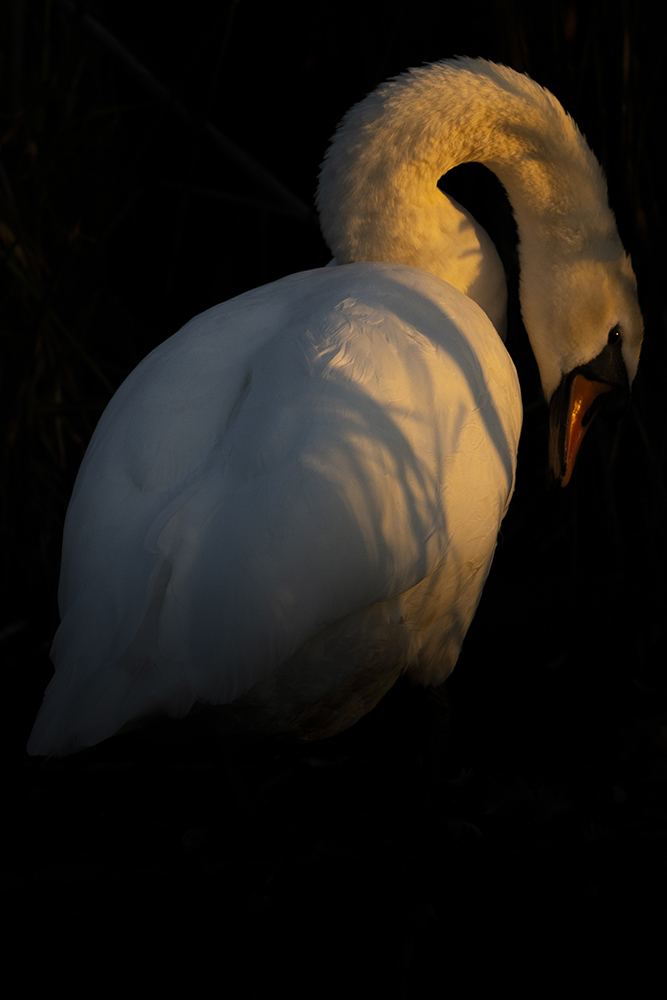 Click to view in full-resolution
---
Overall Thoughts
The closing thoughts after a very brief time with the new A6700 is one of mixed feelings. The camera itself and its performance were impressive for its size, however, the design language is one that confused me.
There is certainly a need for budget-friendly cameras, and this is where some real gems can be found, however, APS-C never seems to be given the 'professional' touches that a lot of enthusiasts would love to have.
Competitors from other brands, and within Sony's extensive in-house lineup, always seem to offer something different. Fujifilm has the APS-C market as their USP, and the X-T range certainly looks the part out on the street, more so than the Sony. Nikon has the insanely budget-friendly full-frame entry point cornered in the Z5. Canon has the speed of shooting edge over the rest of the market. Even within Sony, the A7C II now, and the A7C original offer compact and ease of handling, at a slightly higher price point, but with a full-frame sensor, it seems hard to recommend the A6700 within the current lineup across the board.
The A6700, in my mind, is a great option for someone wanting a small and lightweight wildlife set-up, pair it, for example with the Sony FE 200-600mm G OSS, or the Sigma 100-400 Contemporary and it becomes a bit of a powerhouse. With a lot of things Sony, it's the lens choices, native and third party, that become the deciding factor. Something the other major brands are opening up to slowly, but that Sony has always led the way on.
---
Want to try it out?
The Sony a6700 is available to purchase here in the following kits:
---
Read next
---
Thank you!
Thanks for taking the time to read our blog, we really do hope they help you out and answer some of your questions. If you still have some unanswered, then please feel free to get in touch with our team of experts.
We have a LiveChat option on our website and we can, of course, be contacted via our email, we're also on the end of the phone too! Read more on how to contact us here >
---
Want to write for us?
If you've got experience with producing content on photo, video and/or optics products or techniques then we would love to hear from you. Contact our blog editor, Bea, with a sample of your work at bea@cliftoncameras.co.uk.
By Aled Phillips
19 Oct 2023